Biodegradable Sunscreen | Safe Organic Lotions and Sun Protection

A biodegradable sunscreen is a natural sunblock. Sunscreen dangers and sunscreen information about safe adult's and kid's sunscreen.
Biodegradable and organic sunscreen is just like everything else that breaks down naturally. It's a sunscreen or sunblock that dissolves into water or dirt while leaving behind no harmful minerals or chemicals.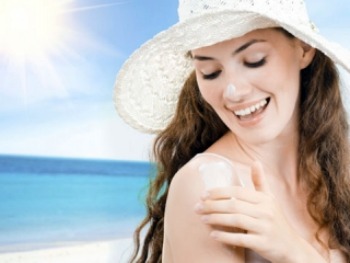 It's considered an organic lotion or natural sunscreen. It causes no harm to the ecosystem, oceans, fish and plant life. Ideally, it causes minimal or no damage to any aquatic environment. Benefits are:
Reduces stinging of your eyes
Normally sweat and water resistance
Reduced risk of skin cancer and endocrine problems
Reduced exposure to chemicals that could aggravate your sunscreen allergies
Reducing coral reef pollution
Protecting the environment from chemicals
The best and safest way to effectively prevent sunburn and skin damage from the sun is Zinc Oxide. This is the main ingredient of organic safe sunscreens and sunscreen for babies.
A suntan cream or natural suntan lotion that says it's organic should have Zinc Oxide or Titanium Dioxide for its active ingredient.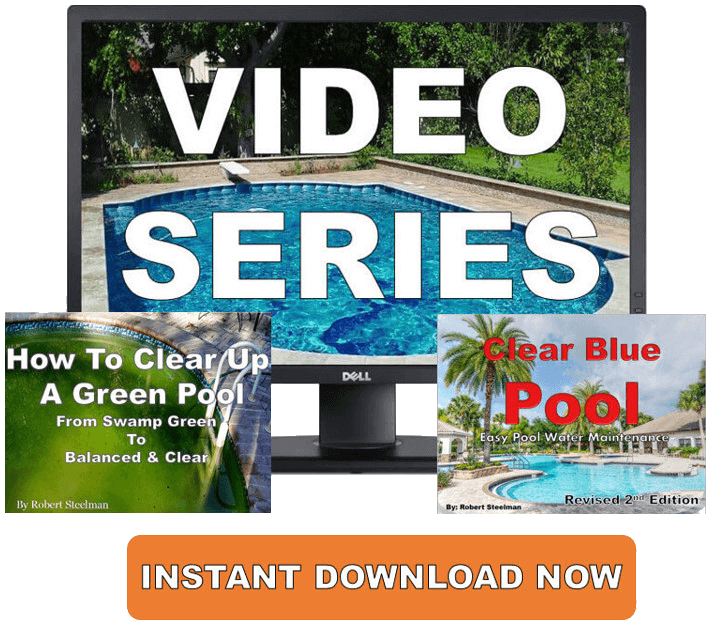 Do you want the pool you deserve but aren't sure what to do?  Are you tired of having a green pool?

In my exclusive 12 Part F.T.A. Pool Fix Video Series I show you how to not only clear up your pool but how to keep it perfect all swimming season.  Refined and perfected over the last 20 years, and is the only evidence-based method available.  Cut through the confusion with this easy to understand guide to pool water maintenance.  Available for computer and mobile devices. You also receive 2 eBooks, "Clear Blue Pool Revised 2nd Edition" & "How To Clear Up A Green Pool".  Click the button and get started today!!  Or get more information right HERE!!  

 Biodegradable Sunscreen Facts
By purchasing an all natural sunscreen you're making a decision.  A great decision to protect yourself, your family, and your environment.  You're also helping to cut down on the thousands of tons of chemicals being put into the ocean each year.
When you go into the ocean not using organic sunscreens or organic skin care products, it will wash off and poison the water and the surrounding environment.  Use a broad spectrum UVA-UVB for the best protection. All natural sunscreen products, natural organic skin care products, and sunscreen with zinc are safe for kids and adults.
Safe sunscreen for babies should always contain zinc oxide.  A natural baby sunscreen and a chemical free sunscreen is best sunscreen for infants.  And remember your kid's sun hats and sun protective clothing.  Harmful chemicals that are not found in organic skin care products such as Octocrylene, Butylparaben, ctylmethoxycinnamate, and Benzophenone-3 go right into our oceans and accumulate on the ocean floor.
These non-physical sunscreen chemicals don't break down in water and will harm marine life.  Chemicals like PABA, octinoxate, oxybenzone, 4-methylbenzylidene camphor, and butylparaben are not safe for the environment or coral reefs.
Some people say that a biodegradable sunscreen isn't easy to find, but many places carry them.  Amazon has a wonderful selection.  Others may say that the best sunscreens cost too much.  There are many natural and organic sunblock lotions that aren't much more expensive, maybe a dollar or two.
Remember the movie "Heaven Can Wait"?  "And if it costs too much we'll charge a little more.  Would you pay a penny to save a fish who thinks?"  Each one of us can have a small part in helping with a cleaner planet and ocean.  Make it part of your game plan. 
Go To:

Swimming Pool Care

>
Best Sunscreen

>
Biodegradable Sunscreen
Top Of Page