Brown Algae Problems
Brown Algae Production & Swimming Pool Algae Control. Understand Types Of Algae In Water & Algae Facts .
This is a very ugly kind of algae that will make your pool very uninviting, especially when you have a big party the next day.  Killing it takes a little time, energy, and effort. 

Pool algae problems are normally a direct result of poor swimming pool water chemistry, pool water maintenance and/or bad filtration.
Weekly pool maintenance is needed or else you will get a host of water problems. 

Steps should be taken to ensure you won't have more swimming pool problems such as: 

Increased pool maintenance cost

A high chlorine demand

Swimming pool stains

Clogging of the pool water filters

Cloudy pool water

Too high or too low pool pH (pH bounce)
Clearing up a pool is easy...when you have the RIGHT information. These are the ONLY eBooks on the internet with real proof to back up the claims. Click below to get your pool back.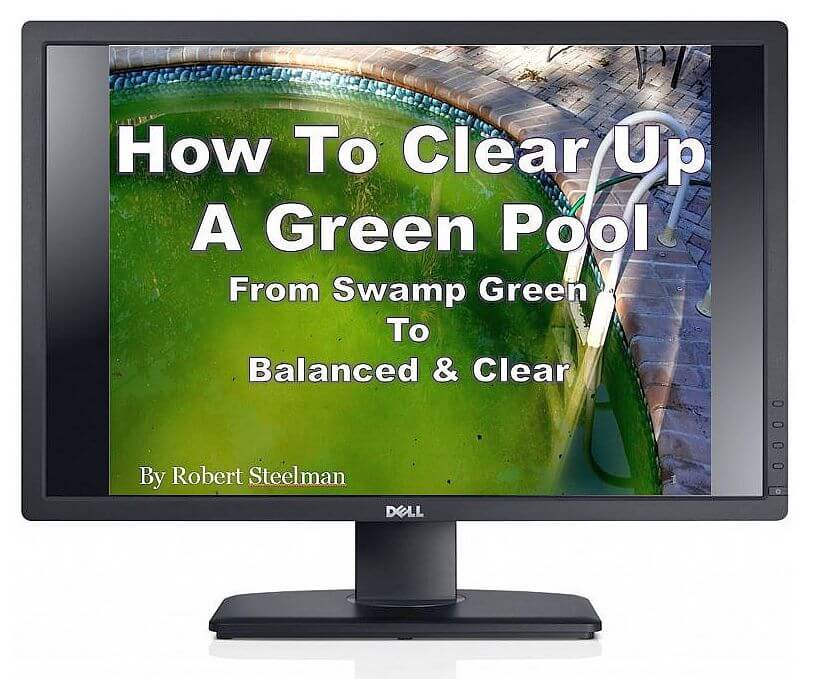 INSTANT DOWNLOAD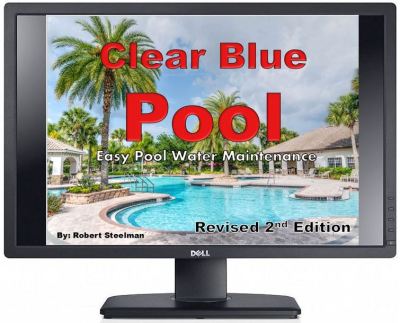 INSTANT DOWNLOAD
Brown Algae Prevention

Having your swimming pool chlorine, pool alkalinity, pH, CYA/pool stabilizer, and calcium hardness adjusted correctly is very important.
The Best Way To Clear Up Brown Algae
If you have algae, you must take immediate action in killing it. Doing this will lessen the risk of staining and will lengthen the pool water life.
First You Should:
Bring the pH, alkalinity, CYA, and hardness in line  
Brush the bottom, sides, and steps to loosen any algae that may be adhering to the surface 
Purchase a high quality  leaf rake, (not those simple blue square skimmers) and scoop out as much debris from the bottom and top of the pool as you can. If  you're able, make sure the bottom drain is clear and free from debris.
Also, watch that the pool's water level. Keep the level 1/4 - 1/2 up from the bottom of the skimmer.
Super-chlorinate the pool by maintaing a high free chlorine level of 15 - 20ppm 
Use a pool algaecide (PolyQuat 60) and follow the instructions on the container.  This is for preventative maintenance for recurring algae while the chlorine is busy killing the algae. Algaecides won't kill already existing algae. Don't use a copper algaecide as this will add metal to the pool.  And don't add a flocculate. This doesn't address the algae problem.  Save your money.
The water will turn from a brown to white or grayish. Also, there will be dead algae on the bottom of the pool.  This can be filtered out through your pool filter and vacuuming. Once the water has cleared and you lose only 1 - 2ppm within a 12 hour period will you know the algae is dead.  
Remember, when you have a swimming pool algae problem, there is no quick fix. It will take time, effort, and patience to clear up your pool. When your swimming pool chlorine is down to around 3.0ppm the pool will be safe to swim in once again.
Don't allow anyone to swim in the pool until the brown algae is gone and the water has cleared up.
Chlorine Chart - Super-Chlorinate Your Pool
(Amount Needed to Reach 10 ppm)

Type of chlorine
POOL GALLONS
1,000
5,000
10,000
12,000
15,000
20,000
25,000
50,000
Sodium Hypo
10 oz.
1 3/4 qts.
3 1/4 qts.
1 1/4 gal.
1 2/3 gal.
2 gal.
4 gal.
6 gal.
Lithium Hypo
4 oz.
1 1/4 lbs.
2 1/3 lbs.
3 1/2 lbs.
4 3/4 lbs.
6 lbs.
12 lbs
18 lbs.
Dichlor
2 1/4 oz.
11 oz.
1 1/3 lbs.
2 lbs.
2 2/3 lbs.
3 1/3 lbs.
6 3/4 lbs.
14 lbs.
Calcium Hypo
2 oz.
10 oz.
1 1/4 lbs.
2 lbs.
2 1/2 lbs.
3 1/4 lbs.
6 1/2 lbs.
13 lbs.
Don't skimp and try to save a few pennies on the pool chlorine.  The brown algae will like it if you don't use enough. I suggest you get these calculations and then add another 1/2 gallon of swimming pool chlorine, just to be sure.
Go To:
Swimming Pool Care

>
Pool Algae

>
Brown Algae
Top Of Page
---
What Other Visitors Have Said
Click below to see contributions from other visitors to this page...