Electric Pool Heater: How To Buy The Best Pool Heater

Electric pool heater information and compare pool equipment, gas vs. electric water heater for safety and ultra clean technology.
Hate swimming in cold water?  Do you want to swim earlier and later in the season?  So why would you want a pool heater?  That seems like a silly question, doesn't it?  Maybe even swim into October or, in some places, November.  Does that sound crazy?  This guide will show you how you can accomplish that, and more, starting with an electric pool heater!!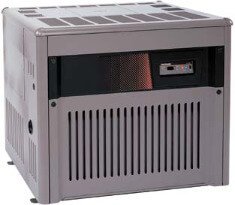 Electric swimming pool heaters are similar to a hot water tank for your home.  The water is warmed by emitting an electrical current to the heater coils.  As the water passes over the coils, it becomes warm, and that warm water goes into the pool.  Pretty easy, right?  Now your family and friends can swim earlier and later during the swimming season, even on those not-so-warm days!!  You may not need a pool water heater, but a good electric swimming pool heater may be helpful in getting the most out of your pool.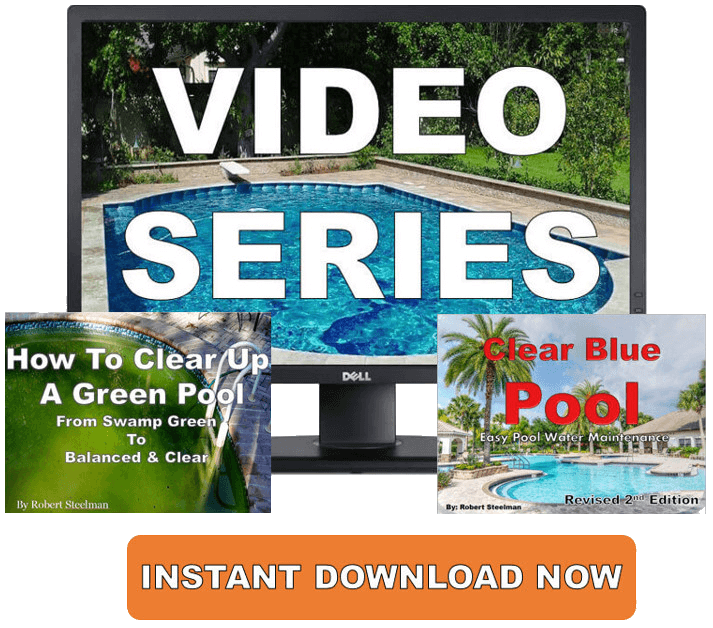 Are you tired of having a green pool?  Has it been weeks since you've seen the bottom?  Don't lose another $400 this Summer!!
In my exclusive 12 Part F.T.A. Pool Fix Video Series I show you how to not only clear up your pool but how to keep it perfect all swimming season.  Refined and perfected over the last 20 years and is the only evidence-based method available.  Cut through the confusion with this easy to understand guide to pool water maintenance.  Available for computer and mobile devices. You also receive 2 eBooks "Clear Blue Pool Revised 2nd Edition" & "How To Clear Up A Green Pool".  Click the button and get started today!!  Go HERE for more details or to my Resources Page right HERE to learn about the eBook!!
Inground & Above Ground Electric Pool Heater
Today, electric swimming pool heaters are very well made and should last a long time.  They have quality components, are very functional, and have wonderful safety functions.  Some very popular models are the Raypak pool heaters.  As compared to a propane pool heater, solar swimming pool heaters, wood pool heater, or natural gas pool heaters, using an electric swimming pool heater is a slow process.  Some may say that because of the cost of electricity in parts of the country, an electric heater may be a poor choice.  Hold on now!!  Let's take a closer look at this.  

Quality Electric Pool Heaters
An electric pool heater is a great option if you cannot get propane and natural gas.  Or maybe propane/gas simply won't work for your pool or situation.  Electric pool heaters will  increase your utility cost, but they are a dependable way to heat a pool.  I've seen them used for both home and commercial pools.  If you're considering an electric heater, here are some things to consider: 

Long Life

Try to get an electric pool heater that is corrosion free, copper and bronze-not aluminum.

Reliability and Trouble Free
Your pool heater should give you years of trouble free service.  Quality and safety is a must!!  Some electric pool heaters have a pressure switch to stop heating without water flow, a temperature control to prevent overheating, and a good thermostat. How about automatic shut-off if it accidentally tips over?  You can get it!!
Easy Installation

Should plug into standard inlet, be compact, and have convenient outlets.

Good Warranty

Should last for at least 2-5 years with full replacement.

Digital Control Panel

Makes life much easier with simple digital button and controls.
Titanium Heat Exchanger
Quality Titanium Heat Exchanger offers years of reliability. 
A Safety-Internal Flow Switch

This is in case the water stops flowing.  You're electric swimming pool heater will stop heating.

A Good Cabinet That Won't Rust or Corrode
Quality workmanship should last for years and hold up to bad weather.
How To Find The Right Size Electric Pool Heater 

This one is pretty easy.  For a normal rectangle pool, about 14 x 30 or less, you'll probably need an 80,000 BTU electric swimming pool heater or larger.  For a larger pool, about 18 x 36 or over, you'll need a 100,000 BTU unit or larger.  It's better to go just a hair bigger because you'll want a slight "buffer" if the temperature suddenly dips down a few degrees.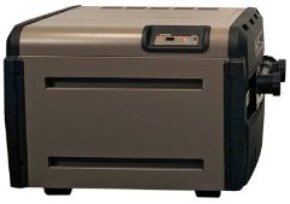 Recommended Reading For You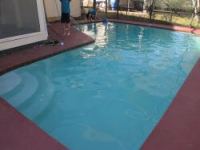 More Swimming Pool Heaters - Info. On Solar & Electric Swimming Pool Heaters. Pool Solar Heaters Info.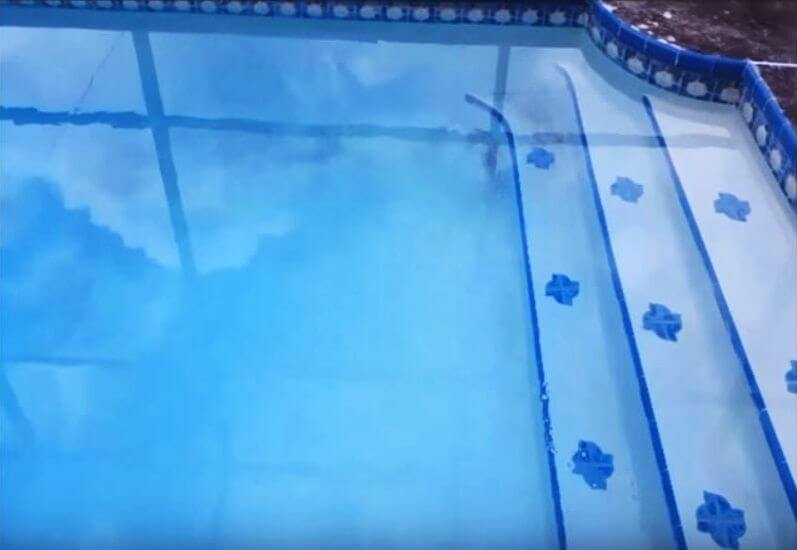 Swimming Pool Solar Heater - Solar swimming pool heaters are also an excellent way to save on your energy and pool costs.

If you're looking for the best pool heater (above ground swimming pool heater) and your pool is less than 22 ft., you could use an 80,000 BTU unit.  For round pools wider than 30 feet, a, electric pool heater with at least 100,000 BTU is recommended.  If you have a solar cover, which I recommend, you can use the same size heater up to 30 ft. around.  Any pools larger than 30 ft. and you may want to consider a 100,000 BTU electric pool heater unit, or larger.  Using a solar cover saves on chemicals, helps keep down water evaporation, heats the pool even faster, and saves on swimming pool maintenance.
And now for everyone's favorite part, the pros and cons of an electric pool heater!!
Advantages of an Electric Pool Heater
Low upfront cost compared to other forms of pool heating
Heats the water to a comfortable level 
Works in virtually any part of the world where you have a pool and can swim 
Easily installed 
Disadvantages of an Electric Pool Heater
Higher utility costs
Doesn't heat as fast as natural gas/propane pool heaters
Cost of operation. 
The Best Pool Heaters
When you're serious about looking around at the many electric swimming pool heaters available, you may want to ask these questions:
What's the price? 
Installation cost?
Does it have an automatic control?  Automatic shut-off?
Any special plumbing required?
Is it rust and corrosion resistant?
Will it install easily into my existing pipes and/or plumbing?
Are there any vents?
How large are the panels and how much room will they take up?  Is it a compact design that would fit my pool?
No condensation or corrosion?
Is it UL recognized?
Does it have a good thermostat?  Is the thermostat automated?
Is there maintenance?  
Digital control panel?
What's the warranty?  Ask for specifics.
What if I install my electric pool heater?  Will that void the warranty?  Get it in writing.
Do you have a contractor?  Is he licensed and insured?  Is he experienced in electric swimming pool heaters?  Ask for proof.
What are the safety features?  What would happen if one of the safety features fail?  If it does fail, who is responsible?
If it does fail, who will fix it?  Will you fix it, or do you contract that out to someone else?  Who is it?  Why do you use them?  How long have they worked with you?
How about free delivery in writing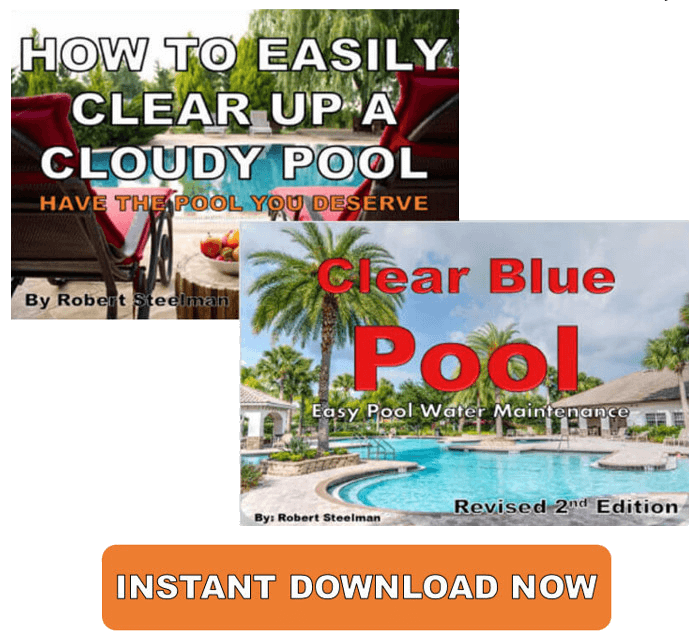 Frustrated by adding chemicals and trying to keep your pool clear all the time?  Too many chemicals?  Don't lose another $400 this swimming season!!
"Clear Blue Pool Revised 2nd Edition" & "How To Easily Clear Up A Cloudy Pool" eBook Combo Package teaches you all you need to know about clearing up and maintaining your pool.  Refined and perfected over the last 20 + years, and is the ONLY and BEST evidence-based system available.  Also included is my exclusive F.T.A. Pool Fix on clearing up green and cloudy pools.  Click the download button or HERE and get started today or go to my Resources Page right HERE to learn about the eBooks!!
Pool and Spa Heater Manufacturers & Information

Propane pool heater
Raypak (Raypack) pool heater
Pentair pool heater
Commercial pool heaters
Used pool heater
Homemade pool heater
Intex pool heater
(Inexpensive) cheap pool heater
Teledyne Laars pool heaters
Aquacal pool heater
Rheem pool heater
Portable pool heater
Wood burning pool heater/wood fired pool heater
Oil fired pool heater
Heat Siphon pool heaters
Remember to never sign anything until you're sure that THIS is the one you want and it's right for your pool.

Happy Swimming!!
Go To:
Top Of Page
---
What Other Visitors Have Said
Click below to see contributions from other visitors to this page...