Indoor Water Parks
Indoor water parks and popular amusement water parks. Fun family vacation resorts and water park hotels.
What exactly are they and what can you expect? Prior to making that call you should find out the information about these hotels and resorts.
Water park hotels and resorts are great regardless of the weather. It could be 20 degrees outside, but inside it's probably a balmy 86 degrees.
Many parks have combinations of water-slides and rides, different styles of swimming pools, full service day spas, and maybe even a hotel with comfortable rooms.
Many are open year-round so you don't need to wait for the perfect time.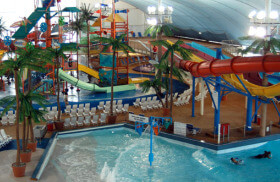 Best Indoor Water Parks & Resorts 

Many resorts are classified as hotel facilities connected to a water resort or park.
They normally are a minimum of 10,000 sq. ft with slides, tubes, and play structures. Top water parks can go up to 50,000 sq. ft. and may include: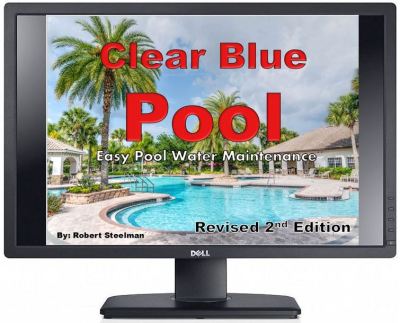 eBook For Crystal Clear Water
Planning Your Water Theme Amusement Parks

When planning a trip to indoor waterpark hotels, be sure to ask if there are any available discount rates or family packs.
Many businesses are eager to earn your business and may give you a decreased rate if you ask. 
Please remember swimming safety. Take a look around and ask questions. Are the rides sturdy? Any missing pieces? Are there lifeguards?
Listen to your gut. If you're not sure of a place, you can go somewhere else or ask the manager to make it right. 
Some trips packages may include:
Hotel accommodations

Two to four days

Full park passes

Free Continental breakfast

Restaurant gift card

Arcade money

Give-aways such as pizza, tote bag, and snacks

Free or discount rates for Day Spa

Arts & crafts activities, games, contests and scavenger hunts
Recent Water Park Resorts Growth

Water resorts have been growing for the last 20 - 30 years and many more are in the construction phase in the United States and Canada.
Most new projects are trying to gain financing and refinancing current parks might become more difficult in the coming years as opposed to years past.
Planning and taking a trip to your local indoor water park can be fun for the entire family. There truly isn't a better way to spend time with the kids than going down a water-slide at one of these parks. 
Go To:
Swimming Pool Care

>
Salt Water Pools

>
Indoor Water Park
Top of Page