Kiddie Pools and Inflatable Kid's Pools
Kiddie pools and pools for kids.  Mistakes to avoid when choosing kid pools and kiddie swimming pools.
As the months go on and the heat rises, your little ones will want a place to cool off, right?  But how do you plan to beat the heat without much room in your yard?  Or maybe you don't have a nearby public pool?  The best way is to splash around in a small kiddie pool.  You can bring home the fun for your toddler without breaking the bank.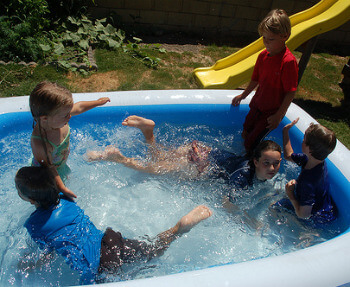 They're sometimes called baby pools and could be great for your youngster.  You can find good deals at warehouse places like Costco and Sam's Club.  There are many different reasons why you should buy small wading pools for your child.  

What Is A Kiddie Pool?
There really is no definite answer to the questions "how big are they" and "what are they".  They come in many different sizes, like the one below.  This will give you a good run-down to consider when buying a safe pool for your kids:
Small kiddie pools are made of soft inflatable vinyl or hard plastic.  Hard plastic will last a bit longer but the soft-sided pools work very well. 
Choose a shallow pool for smaller children.  And always have adult supervision.  Children can drown in less than 2" of water. 
Your small pool should not be more than three feet deep and a width of less than 15 feet. 
Small kiddie pools should not have a filtration system.
Pool must be designed specifically for children.
Easy set-up and installation.
Normally between 25 gallons - 4,000 gallons.
Price ranges anywhere from $15 - $50.
Intex is the leader for small inflatable pools and soft-sided pools.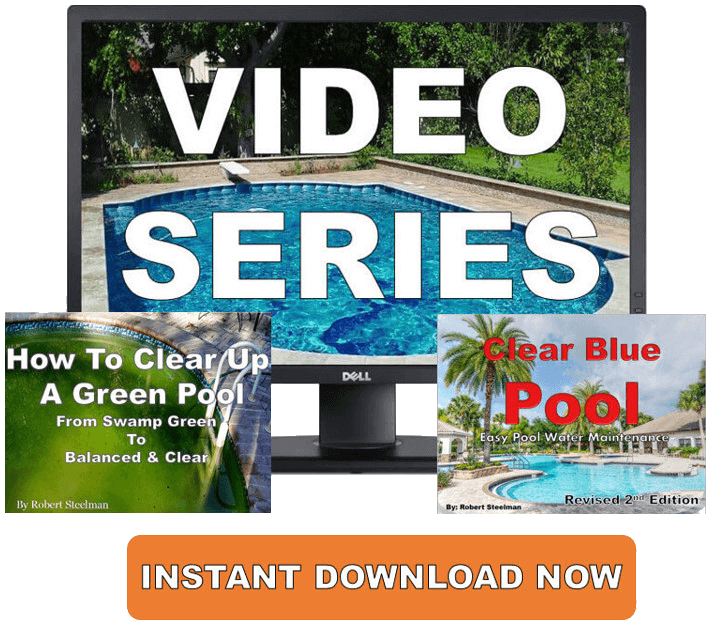 Do you want the pool you deserve but aren't sure what to do?  Are you tired of having a green pool?  Don't lose another $400 on your pool care!!

In my exclusive 12 Part F.T.A. Pool Fix Video Series I show you how to not only clear up your pool but how to keep it perfect all swimming season.  Refined and perfected over the last 20 years, and is the ONLY and BEST evidence-based system available.  Cut through the confusion with this easy to understand guide to pool water maintenance.  Available for computer and mobile devices. You also receive 2 eBooks, "Clear Blue Pool Revised 2nd Edition" & "How To Clear Up A Green Pool".  Click the button and get started today!!  Or get more information right HERE!!  

How To Choose A Kiddie Pool
Most kiddie pools are designed for children younger than 3 years old, but every kiddie pool is different and you might find that your older child can still enjoy it.  You should consider both the size and weight capacity of the pool.  If the weight capacity of the pool is 150 lbs. or less and your child weighs 100 lbs. then you're probably safe with the pool you've chosen.  If you have 2 or more children, you'll want to consider a larger pool to accommodate the extra movement and activity. 
The larger the child, the larger the pool should be.  But remember that toddlers 2 years and younger really only need a reasonable area to splash around.  They're not swimming laps, just playing in the water and having fun.  A too large pool might be overwhelming to smaller children, so size the pool correctly. 
Determining the best kiddie pool for your child is important, otherwise, you've wasted your money and run the risk of your child not having fun in the kiddie pool.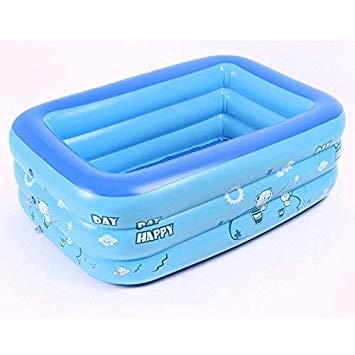 How To Keep The Kiddie Pool Water Clean

Cryptosporidium.  E. coli.  Shigella.  Giarida.  What do all these have in common?  They're parasites and bacteria that can be found in small wading pools.  Now before we put on our HAZMAT suits, we need to take a look at this.  Yes, these are water-borne pathogens, but with a little care and some common sense, your child can have fun this Summer splashing around.  Here are some good way to keep your kiddie pool clean during the swimming season. 

Drain and Refill
This one is on the top of the list.  A simple drain and refill every so often will ensure your child is not bathing in someone else's funky stuff.  After it's drained you can spray it down with a 50/50 mixture of bleach and water and scrub it with a dedicate brush. 
Skim The Pool
You don't need to invest in an expensive wide-mouth leaf rake.  Those little blue square simmers work just fine for small pools. 
Test The Water And Add Chemicals
Test strips are fine for small plastic and kiddie pools.  Add just enough bleach to increase the chlorine level to 2 - 3 ppm.  This will effectively kill most organic matter in the pool.  Please remember this is not a 23,000 gallon pool so we're only talking about 8 oz. of 8.5% bleach per 250 gallons.  
Use Swim Diapers
Nobody wants to see anything floating in the pool, even little specks or who knows what else, right?  If you child is not potty trained, make sure to use swim diapers.  Kids should also use the bathroom before entering the pool.  Most small pools need just a very small dose of chemicals to ensure their safety so be sure to take the proper measurements and add all chemicals accordingly.
Normally you would use about 2 oz. of Calcium Hypochlorite to bring the pool chlorine level up 1 ppm for every 1,000 gallons.  If an accident does occur (poop or vomit) be sure to bring the chlorine level up to a minimum of 10 ppm to kill any micro-organisms.  If it's small enough, you may just want to drain it and properly sanitize it using generic grocery store bleach.  Remember that nothing beats a drain/refill and scrub down with bleach and water.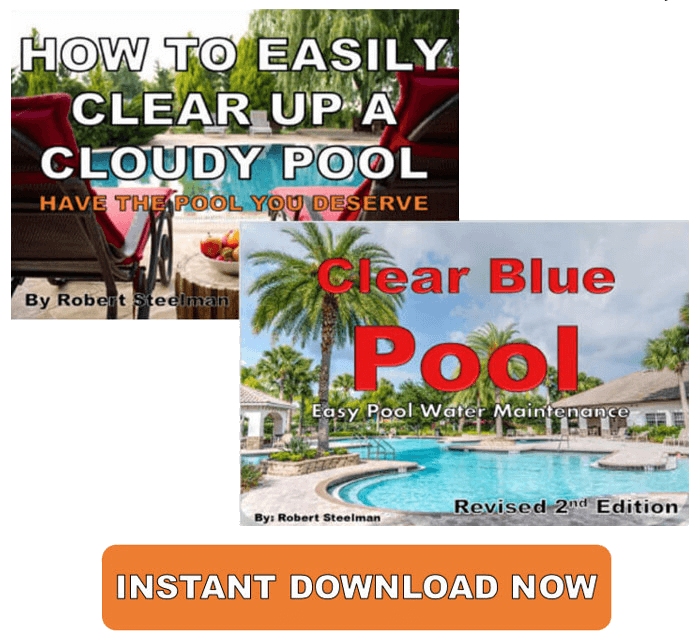 Are you fed up with your cloudy pool?  Has it been weeks since you've seen the bottom?  Don't waste $400 again on your pool.
"Clear Blue Pool Revised 2nd Edition" & "How To Easily Clear Up A Cloudy Pool" eBook Combo Package teaches you all you need to know about clearing up and maintaining your pool.  Refined and perfected over the last 20 years.  It's the ONLY and BEST evidence-based system available.  Also included is my exclusive F.T.A. Pool Fix on clearing up green and cloudy pools. Click the download button or HERE and get started today or go to your Resources Page right HERE to learn about your eBook!!
The most important part is to understand proper swimming safety and adult supervision.  Children can drown in 1 inch of water so always be there to ensure your child's safety.  It only takes a couple of minutes for a child to drown.  By the time you get back from inside the house, the worst may have already happened.  If you need to leave, be sure to take the child/children with you to ensure their safety.  Kid's swimming pools are a great way to have your youngster splashing around and enjoying those hot Summer days. There's also lots of swimming pool games you can play.
It's all for fun.
Happy swimming and splashing around!!
Go To:
Top Of Page