Pool Winterization - How To Close Your Pool
Pool winterization. Above ground and inground pool winterizing using non toxic antifreeze and pool winterizing chemicals.
Learning how to close a pool is much easier than most people might think.  And properly closing your pool will make your next pool opening much easier.  You'll already have a head-start and you'll use less chemicals.  It takes a little extra effort to close your pool the right way but it's an investment that pays off big time come next Spring.  Of course, when in doubt, it's best to hire a great pool tech to close your pool for you.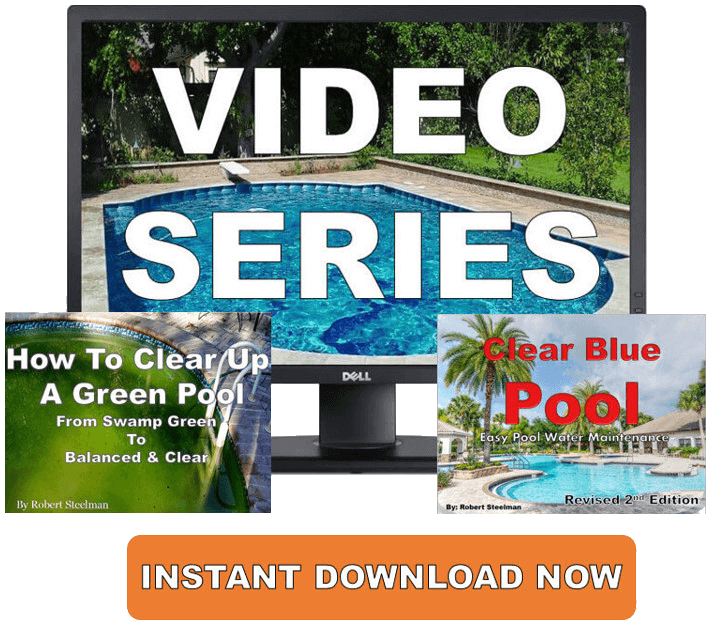 Do you want the pool you deserve but aren't sure what to do?  Are you tired of having a green pool?  Don't lose another $400 on your pool care!!

In my exclusive 12 Part F.T.A. Pool Fix Video Series I show you how to not only clear up your pool but how to keep it perfect all swimming season.  Refined and perfected over the last 20 years, and is the ONLY and BEST evidence-based system available.  Cut through the confusion with this easy to understand guide to pool water maintenance.  Available for computer and mobile devices. You also receive 2 eBooks, "Clear Blue Pool Revised 2nd Edition" & "How To Clear Up A Green Pool".  Click the button and get started today!!  Or get more information right HERE!!  

Close & Winterize Above Ground Pool

Close & Winterize Inground Pool

Pool Winterization Tips
If you're going to attempt to pool winterize, just be very careful.  If not done properly, you can find a mess come Spring.  Cracked plaster and plumbing due to the water freezing and expanding would be a problem for any pool owner.  Remember to close as late in the season as you can and open the pool as early as possible.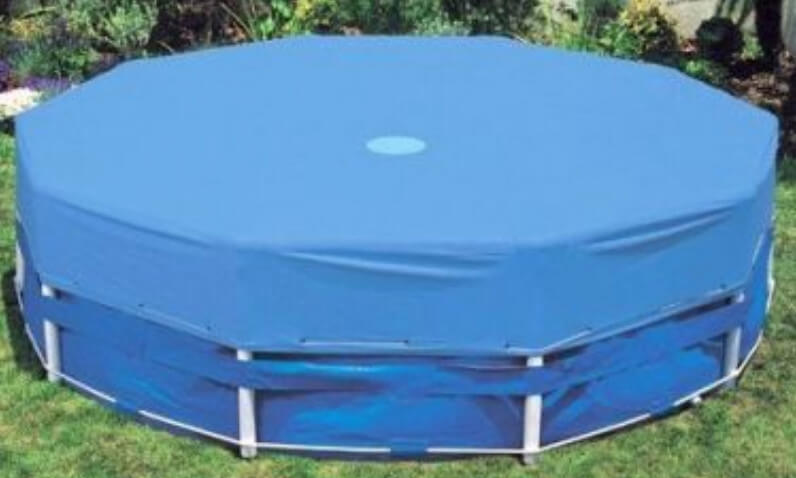 Balance The Water

About 4 days prior to closing your pool for Winter, get your pool pH down to 7.2, pool alkalinity to 80-120 ppm, and calcium hardness to 150-250 ppm.  Shock the pool with a chlorine shock to bring the chlorine level up to at least 15 ppm.  Allow the pool chlorine to come down to its normal level, about 2 - 4 ppm  before adding a PolyQuat 60 algaecide, pool winterizing chemicals, or your pool cover. 
Removal Of Inground and Above Ground Pool Accessories
Remove the skimmer baskets, heaters, slide, any wall fittings, vacuums, pool cleaners, ladders, handrails, or anything else that shouldn't be in the pool.  Scoop out any debris on the top and bottom of the pool using a good leaf rake.
Clean And Backwash The Filter
You'll want to do one final brush and vacuum to winterize your swimming pool.  Once this is done, it's time to back-wash your filter. 
Lower The Water Level
You can either use your filter pump or a submersible pump to lower your pool water level.  You'll need to lower the level about 3"-5" below the lowest plumbing line, normally the water return line. Be sure the water level is at least below the skimmer.  You can remove the above ground pool skimmer.
If you're using your swimming pool pump to drain the pool, be sure to turn your skimmer valve off because your system will suck in air when it's trying to drain.  Turn it back on when blowing out the line.
However, partially draining the pool is an area of debate.  Some may say to not drain the pool because it exposes the concrete or vinyl to the air which causes undue stress and premature aging of the liner.  They will say if you properly blow the lines and plumbing out there is no reason to drain some of the water.
 Also, some say with concrete (gunite swimming pool) or pools with decorative tiles, you may want to lower the water level below the tile in order to keep it from freezing and cracking.
Check with your local pool store because each part of the country is unique and has different freezing points.
If you have a vinyl liner pool, you can use an Aquador over the mouth of the skimmer which keeps the water out of the skimmer so you can leave the water level up for pool winterization.
I'm not aware of any dams or Aquadors for concrete swimming pools.
Drain Your Pump, Filters, Heaters, and Chlorinating Equipment
Your pump, filter, heater, and chlorinator all have a drain plug.  Either drain the water out of these or better yet, get your old Shop-Vac and blow the line out.  This will ensure all of the water has drained and none is left inside any plumbing lines.  Some who winterize swimming pools will use pool antifreeze. 
For a DE pool filter or a cartridge filter, take the grids or cartridge out, clean them, and store them away for the Winter.  If the filter housing is small enough, you might be able to take it apart and store it for the Winter.
Keep the plugs out of these units.  If you plug them back up and water happens to get into them, they might freeze over and crack your equipment.
Place all the plugs in the skimmer basket during your pool winterization maintenance.  By doing this, you'll know where they are when you need them next Spring.
If you have a sand filter, be sure you put the Multi-Port valve in the closed or "winterize" position and remove any pressure gauges.
After you drain the pump, turn it on for second or two to get the water out of the impeller.  If you run the pump any longer the seal can burn up. 
Blow Out The Water Lines
You can blow out the plumbing lines for pool winterization using, again, your Shop-Vac.  Use the discharge of the Shop-Vac to blow water from each plumbing line of the filtration system.  Bubbles will appear in the pool as the water is purged from the lines.  At this point you will need to plug the lines using a threaded plug, if applicable.  Make sure each plug has an "O"-ring or gasket to give it a tight fit or the water may get back into the line causing all kinds of issues down the road.
Use a swimming pool winterization rubber freeze plug if you can't get a threaded plug.
Skimmer Gizzmo
Use a skimmer Gizzmo to seal the skimmer throat.  This little guy is a hollow tube that will collapse if the water get into the skimmer and freezes.  Be sure to put some plumbing or Teflon tape around the threads to give it a good seal, and it also makes removal of the Gizzmo a little easier at start-up in the Spring.
Empty Your Chemical Feeder
If you have a chemical feeder, now would be a good time to drain and empty it.  By leaving chemicals in your chemical feeder during swimming pool winterization, you might end up damaging your equipment.  Remember to put the top back on the chemical feeder and be sure to wear safety goggles and gloves.
The smell of chlorine tablets will stay on your skin long after your pool winterization stops.
Winter Pool Covers
Now is the time to break out your above ground pool winter cover or inground pool winter cover to keep the debris out of the pool.  I recommend using a solid cover that keeps out all debris and sun.
These solid covers should keep the pool clean and reduce algae growth.  I also recommend using an air pillow.
These air pillows hold the pool cover up like a tent so water and debris fall off instead of collecting on the top. This does work, but not completely.
They also help to take up any water expansion which could occur from freezing and possibly cause your above ground pool wall to split.
Well, there you have it.  Pool winterization is somewhat time consuming and if not done properly, can turn into a nightmare, not to mention an added expense that you don't need.  This is why I tell people who might be thinking about swimming pool winterization to hire a professional pool service.  Please remember, these pool closing tips and swimming pool winterization guidelines are just that, tips and guidelines.  They are by no means written in gold and I don't assume any responsibility for your inground or above ground pool winterizing.
If you're the least bit unsure of what to do or are not experienced in swimming pool closing or how to winterize a swimming pool, I highly recommend hiring a swimming pool professional.  Good luck.
Can't wait until Summer!!
Go To:

Link To Top
What Other Visitors Have Said
Click below to see contributions from other visitors to this page...

Frozen Pool Pipes

I have a 3 yr old in ground salt water pool that we keep open year round and run the pump 24/7. This winter the temps are getting down to zero and over …
Pool Closing and Fill In Not rated yet
I have a pool which I am having buried in October. It would appear I have a leak somewhere and it is sometimes impossible to prime. I would really …