Solar Swimming Pool Heaters
Solar swimming pool heaters and great information on swimming pool solar heat. 
Understand how to have ultra clean technology for your pool and spa heater.
Remember to ask questions and get specific answers.
Vague answers mean a vague contractor. It's your $5000 they want and you need to do your homework to be sure you're getting the best deal possible.
And please don't sign anything until you know exactly what you're getting.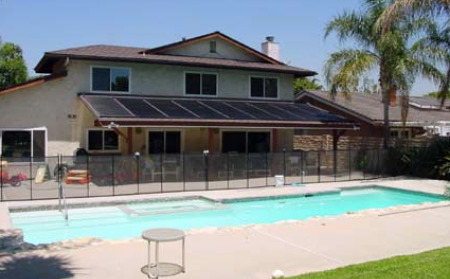 Your Deserve A Good Solar Pool Water Heater

When you're serious about solar pool heat, you may want to ask these questions:
What's the price? Is that the best you can do? There are others out there I like.
Solar pool heater installation cost?
Does it have an automatic control? Automatic shut-off?
Any special plumbing required?
Is it rust and corrosion resistant?
Will it install easily into my existing pipes and/or plumbing?
Are there any vents?
Swimming pool solar panels - How large are the panels and how much room will they take up? Is it a compact design that would should fit my pool?
No condensation or corrosion, right?
Is it UL recognized?
Does it have a good thermostat? Is the thermostat automated?
Is there maintenance? If so, what and why? Will you take care of that or do I?
Digital control panel?
What's the warranty? I need to see specifics.
What if I install the heater? Will that void the warranty? I want that in writing.
Do you have a contractor? Is he licensed and insured? Does he know how to build a solar pool heater? I need to see proof.
What are the safety features? What would happen if one of the safety features fail? If it does fail, who is responsible?
If it does fail, who will fix it? Will you fix it, or do you contract that out to someone else? Who is it? Why do you use them?
How about free delivery? I want that in writing.
Do you have any free solar pool heater plans?
Could you explain pool heat exchangers?
I have a spa. Does he know how to install a solar spa pool heater?
Can you install a solar pool pump
Ask these questions to anyone selling or building a solar pool heater for you.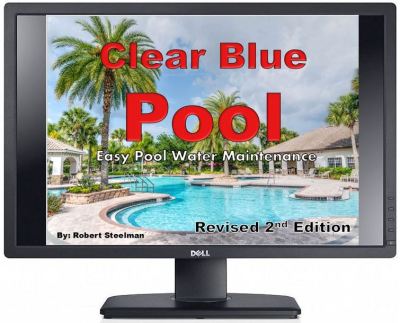 Click HERE to Discover Your Perfect Pool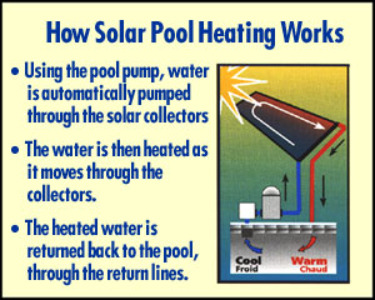 If they can effectively answer these question and any others you may have to your satisfaction, you'll probably have a good swimming pool solar heating system on your hands.
Contractors For Solar Swimming Pool Heaters

If you want to hire a professional contractor to install your swimming pool solar heater, keep a few things in mind:
Does the contractor have enough experience in installing swimming pool solar heaters and pool solar panels?

Does the contractor have enough experience in installing the exact kind of system you want?

How long have they been in business?

Do they have good references?

Have you checked with the Better Business Bureau?

Are they licensed, certified, bonded, insured?
Some state's require a valid plumber's license to install a swimming pool solar heater.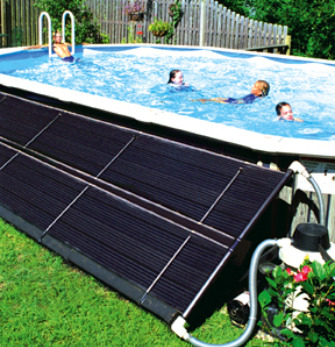 You may also want to contact your state's contractor licensing board. Remember to get everything in writing. If it's not in writing it didn't happen.
Swimming Pool Solar Panel Size Charts

Swimming pool solar panels are a great option for those who want to be eco-friendly.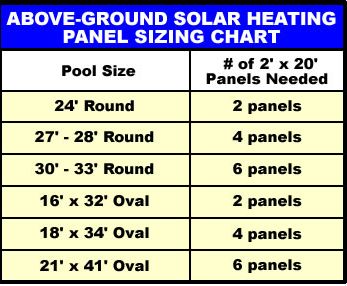 More pool owners are looking to solar swimming pool heaters because they are much more energy efficient than other kinds of pool heaters.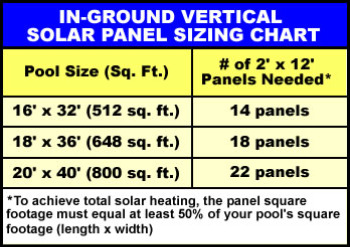 They may also help save money in the long run by reducing your energy bills.

We have an unlimited source in the sun. Why not use one of the many solar swimming pool heaters?
Go To:
Swimming Pool Care

>
Electric Heater

>
Swimming Pool Heaters
Link To Top