Swimming Pool Diving Boards For Your Inground Pool
Swimming Pool Diving Boards and Replacement Diving Board Information.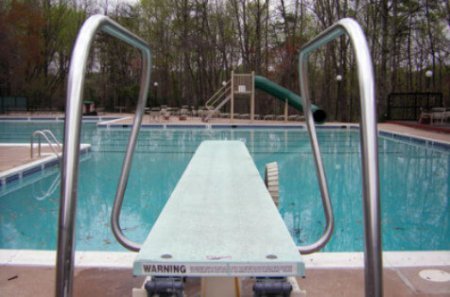 A few years ago you'd be hard-pressed to find an outdoor inground pool without a diving board.  Nowadays, they've seem to have entered the outer realm of Windows 95, floppy disks, VCRs, and cassette tapes.  So what happened?
For starters, we need to look at the safety issue.  More people have become safety conscious and a diving board doesn't seem to fit that paradigm any longer.  Pools are meant to be relaxing and adding a diving board seems to raise the stress level of parents, supervisors, and guardians.  The marketplace and consumer tastes have changed.   
Your homeowners insurance can take a hit as well.  Higher insurance means no pool diving board.  Modern pool boards seem to be a bit stiffer compared to a few years ago.  Less spring means less air time for the belly-flopper in your life.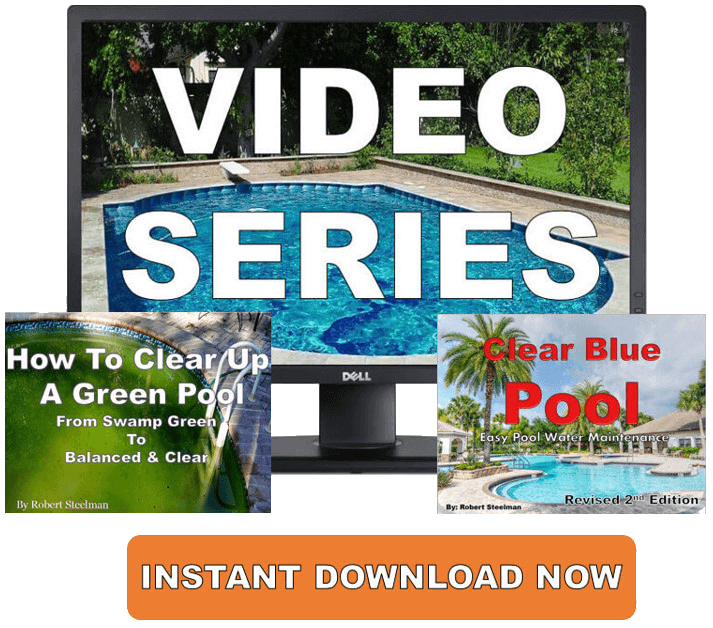 Do you want the pool you deserve but aren't sure what to do?  Are you tired of having a green pool?  Don't lose another $400 on your pool care!!

In my exclusive 12 Part F.T.A. Pool Fix Video Series I show you how to not only clear up your pool but how to keep it perfect all swimming season.  Refined and perfected over the last 20 years, and is the ONLY and BEST evidence-based system available.  Cut through the confusion with this easy to understand guide to pool water maintenance.  Available for computer and mobile devices. You also receive 2 eBooks, "Clear Blue Pool Revised 2nd Edition" & "How To Clear Up A Green Pool".  Click the button and get started today!!  Or get more information right HERE!!  

But I still like the feel of a good pool diving board.  This accessory should be considered a long term and high quality investment to suite your particular needs and wants.  It should give you many years of trouble-free service and add enjoyment to your swimming pool.  Some boards are sold separately from the diving board stand so be careful when you order.  You may need the whole thing but just get the board.  If you're unsure about installing your new board, get a qualified pool tech.  Better safe than sorry.

What Kind Of Board Should You Get?

For most home pools, a normal diving will work perfectly.  An Olympic diving tower probably would be overkill for a Saturday swim party for your kids.  You can still find residential diving boards in a variety of styles and materials that will fit both your pool and personal preference.  They can be divided into two categories:

Platforms
Platform diving boards are the most common in backyard pools these day.  It doesn't contain any springs and the base is fixed.  This kind of board can encompass many different variations.  Even a jutting rock can be considered a type of platform board. 
Springboards
Years ago, this type of diving board was all the rage.  Let's see how high we can jump!!  But due to safety concerns, they've gone the way rotary dial phones and fax machines.  These boards feature springs with the extra power to catch some air.  But that extra high-dive means your pool must accommodate the landing, which means it must be deep enough.  Diving from a springboard increases the risk of serious injuries when diving into shallow depths.  Due to higher insurance rates and safety concerns, this style of diving board is less common today then in times past. 
Your Pool Safety 
The Association of Pool & Spa Professionals (APSP) is part of the American National Standards Institute (ANSI).  These two organizations develop standards for pool safety and product ratings.  Any diving board that you might be considering buying should have these labels and recommendations.  The International Code Council (ICC) created a code which is called the 2015 International Swimming Pool and Spa Code can be found here. 
Swimming Pool Diving Boards Hole Patterns
Be sure to take the proper measurements.  Every pool deck can be different.  Check that the anchor points are correct and you have the right hardware for the job. 
Recommended Reading For You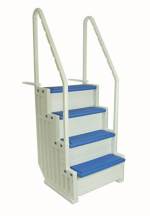 Pool Steps - Swimming pool steps and swimming tips. Great information on wedding cake steps and swimming pool stairs. 

Pool Slide - Swimming pool slide and great information on above ground pool accessories for great swimming and Summer fun. 

Pool Fountains - Pool fountains and poolside waterfall. Create your own pool art with swimming pool lights and a really cool pool water feature.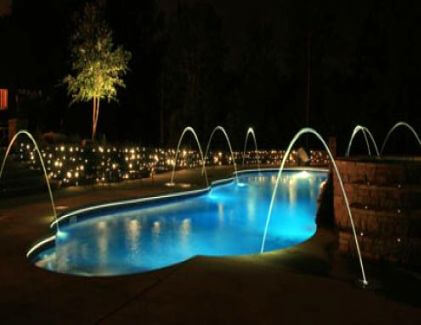 Pool Lights - Swimming pool lights and prices. Really cool underwater pool light effects for your inground and above ground pool.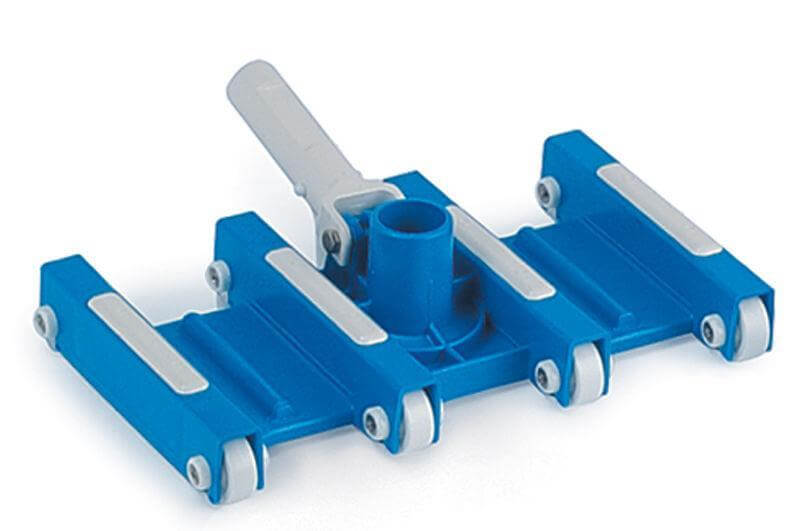 Pool Vacuums - Swimming pool vacuums and great swimming pool water maintenance.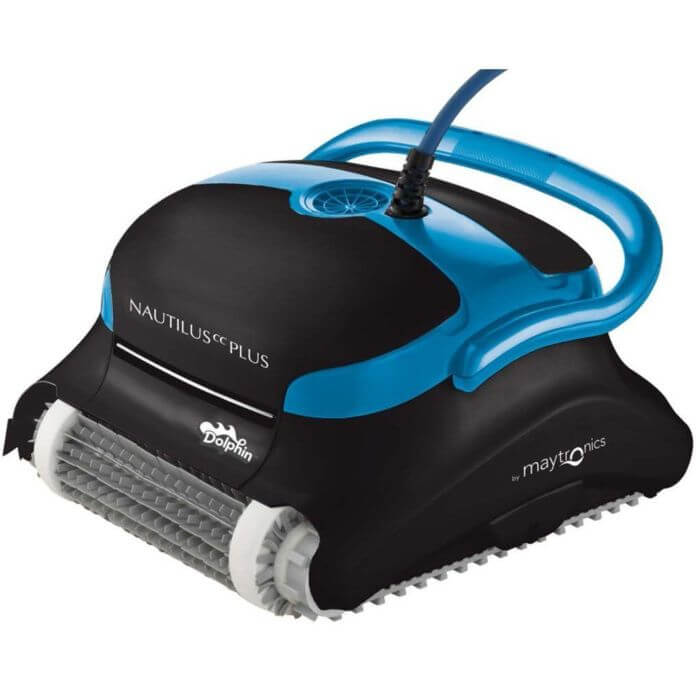 Robot Vacuum Cleaner - Robot vacuum cleaner and automatic pool cleaner review. 

What To Look For In Swimming Pool Diving Boards
When looking for a new or replacement diving board, you'll need to ask yourself a few questions.  First is how much will it be used?  What you don't want to do is buy an expensive board and no one uses it.  Also, make sure you get a board that is designed for your needs.  Home and commercial diving boards vary in size and price.  Light to moderate use is best for home pools.
Size does matter.  Quality diving boards can be between 6' and 12' so you'll want to make sure you get the right one for your size deck.  Acrylic out-body, non-skid tread, and holes for easy installation are a must for safety purposes.  Look for strong deck mounts and a good warranty.  Most boards have a 3 - 5 year warranty on workmanship.  Any good board should stand up to hot Summers and harsh Winter.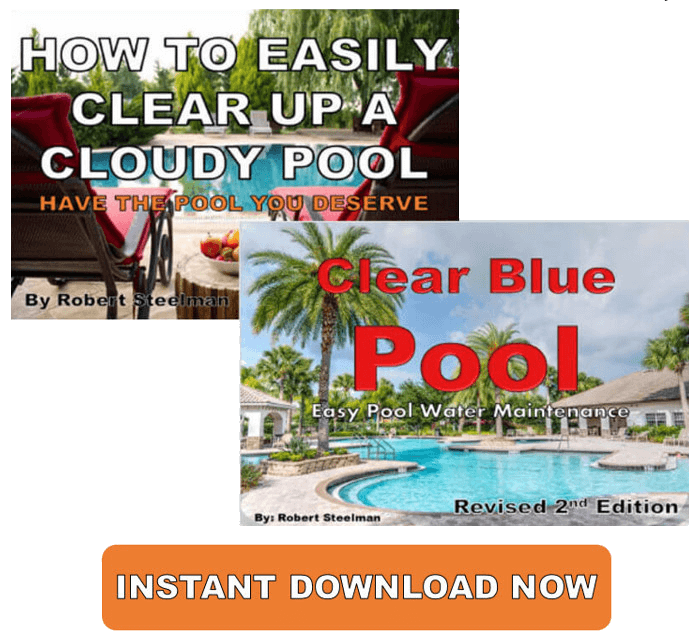 Frustrated by adding chemicals and trying to keep your pool clear all the time?  Too many chemicals?  Don't lose another $400 this swimming season!!
"Clear Blue Pool Revised 2nd Edition" & "How To Easily Clear Up A Cloudy Pool" eBook Combo Package teaches you all you need to know about clearing up and maintaining your pool.  Refined and perfected over the last 20 + years, and is the ONLY and BEST evidence-based system available.  Also included is my exclusive F.T.A. Pool Fix on clearing up green and cloudy pools.  Click the download button or HERE and get started today or go to my Resources Page right HERE to learn about the eBooks!!
Out of all the swimming pool diving boards available, make the best choice for you, your family, your budget, and your expected experience.  Just remember there can always be a diving board accident so the most important factor concerning your swimming pool is swimming safety.  Don't allow the emotion of buying a new swimming pool diving board get in the way of common sense and safety.   
Go To:
Top Of Page