Swimming Pool Installation | Cost and Construction

Swimming pool installation and pool remodeling.  Before you build a swimming pool, consider the pool maintenance cost, financing of the pool and mistakes to avoid.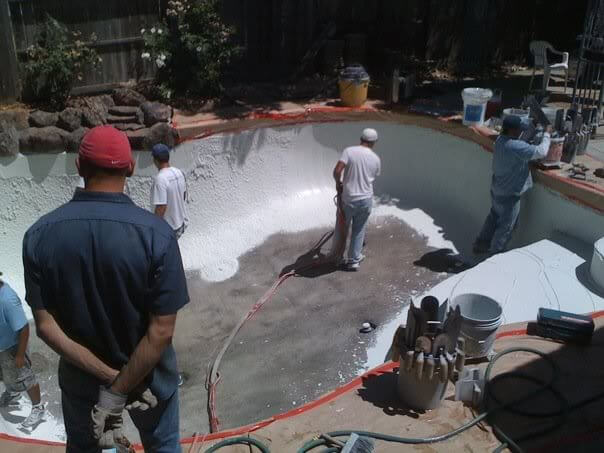 Thinking about building a new swimming pool?  Excited about this Summer?  And the next one?  Yep, I totally understand that buying a pool is a huge decision.  I've been on literally dozens of pool sites since 1999 and have seen both good and bad workmanship and service.  My goal is to offer you honest and reliable swimming pool installation cost information that you can use.  I have nothing to sell you.  I just have over 20 years of experience that can help you along your journey. 
Swimming Pool Installation Checklist
Cost of swimming pool ownership is full of hidden items that, over time, may deplete your savings.  Do your homework, get the best pool builder, and ask not just questions, but the right questions. 
Get a reputable dealer or contractor.  Be sure all estimates are in writing.  Remember: If it sounds too good to be true, well, you know. 
How's your water supply?  Will you need to get your pool water shipped in through a pool water delivery company?
Excavation costs can run into thousands of dollars.  This is never cheap, but what if your contractor hits a huge rock, then what?  If it can't be removed the old fashion way, you pay the difference.
Re-landscaping after swimming pool installation.  Say goodbye to your plants, trees, flowers, fencing, prized Roses and Petunias, humming bird feeder, little yard gnomes, and pretty much anything else in your backyard.
Check with your utilities companies.  You'll be responsible for any water, sewer, or electric lines that may need to be rerouted.
Talk with your home insurance agent about the pool insurance cost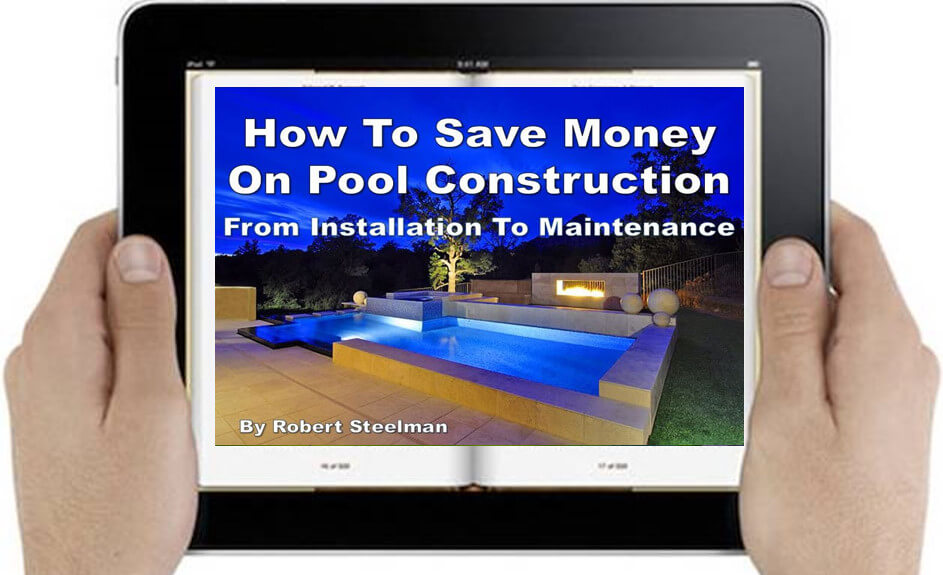 Don't make a $25,000 mistake.  Get the facts BEFORE you sign on the dotted line.
"How to Save Money On Pool Construction" is the authoritative eBook on saving money on your pool project. Filled with useful information from how to choose a contractor, what questions to ask, financial advice, how to know if a pool is right for you, and much more.  I've been on dozens of pool construction sites since 1999 and have seen first hand the problems that can happen.  Don't be a victim.  Get the best information now and save thousands!! Click on the button below and get started today!!

Swimming Pool Construction Cost

When talking about inground pool construction costs, there are two things to consider:
The initial price of the pool
The lifetime cost of ownership 
We'll take a quick look at the construction cost of a concrete (plaster), vinyl, and fiberglass pool, then touch on the actual cost of ownership.  Please keep in mind that initial construction prices can vary from state to state so these are only ballpark figures.  We have many variables to consider.  Too many to discuss here, so we'll need to generalize. 
Concrete/Gunite Pools Initial Cost

To be clear, there's no DIY option for concrete pools for most people.  Dealing with plaster, concrete, re-bar, and digging is over the pay-grade of most people so it's best to leave it to the professionals.  Much more information can be found HERE.  For now, we'll just hit the highlights.
A normal 25,000 gallon concrete pool can cost between $25,000 - $40,000, but this is dependent upon many factors.  Expensive coping, tiles, diving board, slides, and pool heaters will increase the initial swimming pool installation cost.
Vinyl Liner Pools Initial Cost

Vinyl liner pools are extremely popular in certain areas of the United States and are very appealing due to their low initial cost.  For the experienced DIY-er, vinyl liner pools are readily available and can be installed in one Saturday afternoon.  Vinyl pools are the least expensive and a good size pool can be had for under $25,000.  Most inground vinyl pools packages are typically between $20,000 - $45,000.  As with concrete pools, the initial swimming pool installation cost can increase with accessories. 
Fiberglass Pools Initial Cost

The great thing about fiberglass pools is if you're a DIYer, you can save thousands on the initial pool cost.  Turn-key fiberglass pool packages are available.  But the huge upside to having a professional install your pool is convenience.  Many pool customers find peace of mind letting someone else handle everything.  Fiberglass pool prices are very similar to concrete pools.  
You can expect a small fiberglass pool shell, without delivery, to cost $10,000 - $15,000, medium $13,000 - $17,000, and large $15,000 - $25,000.  Please understand these are only estimates.  Prices could be higher or lower in your area.  Depending upon your area, delivery fees could be anywhere from $500 - $2,700.
True swimming pool costs are not always known upfront.  Not only is the swimming pool maintenance cost something to really consider, but also the possibility of swimming pool remodeling and resurfacing.  These can be from hundreds to thousands of dollars in addition to the monthly cost of a pool.
Your new swimming pool is not only a source of enjoyment for your family, but it can also be a good investment.  A well constructed pool can add value to your home.  You may want to consider adding accessories such as an inexpensive outdoor bbq island.  Fun for you now and a great selling point later.

Real Cost To Own A Pool
The cost of pool maintenance will vary from individual to individual and from area to area.  Chlorine use in a 10,000 gallon above ground pool in northern Canada will be much less than owning a similar size pool in Texas or Arizona.  Some say it costs approximately $3,000-$5,000 to maintain a swimming pool per year.  But again, there are so many variables to consider that one simply cannot make a generalized statement such as that.  What I've found is that you will expect to pay about $30 - $50 per month for chemicals for an average 20,000 gallon pool during the swimming season.  This includes chlorine, muriatic or dry acid, and stabilizer.  I'm leaving calcium hardness off the list right now because that doesn't fluctuate like chlorine, pH, and alkalinity.   Not everyone has a heater so that can only be on the table if you have one.  Then people will talk about filter replacement, specifically DE and cartridge filters.
DE filter grids can last for years and if you close your pool during the Winter, cartridge filters can last at least 2 - 3 seasons.  Heavily used pools will use more chemicals and more water compared to those that just splash around or soak in their pools a couple times a week.  Even if we go on the high end of $50 per month for chemicals, that $300 for 6 months, and then much less during the Winter months if you keep your pool open all year.  If you close your pool, the chemicals use is obviously non-existent. 
You might hear talk about supplies such as a leaf-rake, pole, and brush.  But again, these are only occasional purchases.  My telescopic pole on my pool route lasted 5 years before I had to buy a new one.  And this was after 50+ pools a week.  I'm fairly certain an average pool owner doesn't clean the pool 50 times per week.
Then you'll hear about new filters and motors.  I recently replaced an older 2-speed Hayward motor that lasted for 23 years.  Talk about value for your money!!  And a new filter housing?  My parents have a sand filter that's currently 35 years old and still perfectly working.  No leaks or drips at all.
I'm not saying that you will never need to spend a dime on your pool.  It's just some of these figures are too far out there.  My experience tells me, from taking care of and maintaining pools since 1999, you can easily cut the figure above in half and still be well under-range for weekly pool maintenance.  This is for pool owners that want to take care of their own pools.  If you choose to have a pool service, it's obvious the price will be higher. 
What Does A Pool Cost?

Find a good and reputable swimming pool dealer.  They can offer a wide variety of:
Vinyl pool liners

A fiberglass inground pool

Pool solar heater

Pool heat pump

Different colors of pool plaster

Solar heating panels

Swimming pool solar heaters (A variety of solar heating for swimming pools)

Swimming pool heat pump

Swimming pool winter cover

Removable pool fence

Solar pool rings

In ground and above ground pool fences
This will help cut the cost of inground pool, reduce the pool maintenance cost, and help you with swimming pool security.  Talking with other pool owners about the cost of swimming pool ownership can help in your decision making.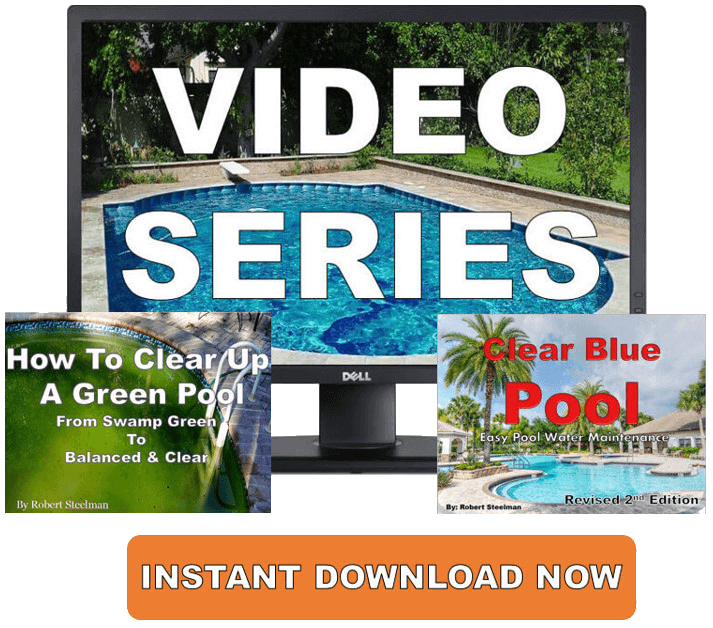 Do you want the pool you deserve but aren't sure what to do?  Are you tired of having a green pool?  Don't lose another $400 on your pool care!!

In my exclusive 12 Part F.T.A. Pool Fix Video Series I show you how to not only clear up your pool but how to keep it perfect all swimming season.  Refined and perfected over the last 20 years, and is the ONLY and BEST evidence-based system available.  Cut through the confusion with this easy to understand guide to pool water maintenance.  Available for computer and mobile devices. You also receive 2 eBooks, "Clear Blue Pool Revised 2nd Edition" & "How To Clear Up A Green Pool".  Click the button and get started today!!  Or get more information right HERE!!  

Average Inground Pool Cost

Well, I cannot give you a concrete (no pun intended) answer to the specific question of swimming pool prices or swimming pool installation cost.  I can give you a rough estimate, so you may be able to gauge whether the cost of inground swimming pool installation is right for you.

The average cost of an inground pool would run about $1 per gallon.  If you want a 25,000 gallon pool, it will run you approximately $25,000 dollars. This is a rough estimate and is only for the pool and filtration system.  Any extras such as heating, spas, and waterfalls will cost more.  The initial cost of swimming pool building will go away, but the memories of those perfect Summer afternoons will last a lifetime.
Happy Swimming!!
Recommended Reading
Financing - Cost of Swimming pool financing and the average costs of installing and building a swimming pool, common mistakes and questions to ask.
Water Delivery - Swimming pool water delivery provides a bulk water delivery system to meet your needs.