Swimming Pool Leaf Cover
Swimming pool leaf cover and child water safety. A swimming pool safety net keeps your children and pets safe and debris out of your pool. 
A swimming pool leaf net cover is a very good bet in the Fall and Winter to protect your inground or above ground swimming pool if your pool is surrounded by trees.
When I was a pool guy in Arizona I really didn't like trees all too much.
Trees leaves and those huge windstorms were not my favorite things.
Are you tired of bending, scooping, vacuuming, and cleaning 30lbs. of leaves and debris from your pool each Spring. 
If you are then you may want to consider pool leaf covers. That will lessen your work load.

Swimming Pool Leaf Cover & Catcher

A pool leaf net is meant to be installed before the leaves fall and before any winter pool care or adding any winter pool chemicals.
Check with the manufacturer to see if you can leave your leaf cover on all winter, but to the best of my knowledge most would say take it off before Winter.
It is designed to stay on top of your swimming pool solid cover or most safety pool covers until all of the leaves have fallen.
Simply drag it off the pool cover, dispose of the leaves, then store the leaf cover for the Winter.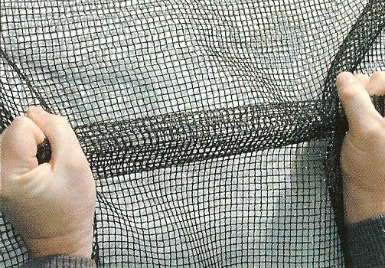 Right before swimming season is the best time for your swimming pool solar blanket to get your pool warmed up in a hurry.
Just say those 3 words that every kid want to hear, "Let's go swimming!" If you've never seen a 5 year old go from 0-100 mph in about 0.15 seconds, believe me, it's something else.
Most swimming pool leaf nets are made from the same materials; polycarbonate or polyethylene. How long your leaf cover lasts will depend on the weather, wind, early snow, freezing, and/or the way it's stored.
Follow the instructions carefully to be sure you're getting the most out of your warranty. A normal warranty for a swimming pool leaf cover and solid pool covers is about 4-5 years.
Inground & Above Ground Pool Covers Life

To lengthen the life of your inground and above ground pool cover be sure it's thoroughly dry after each use, and keep it in a cool dry place until the end of the swimming season.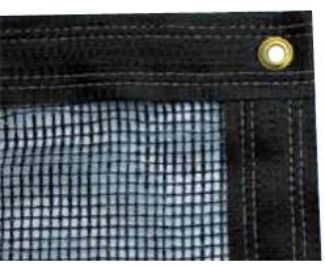 Remember: A swimming pool leaf cover is not a pool safety device and should never be used as such.
It is used to catch leaves that fall on top of your solid cover.
Prices & Sizes For Swimming Pool Leaf Net & Winter Pool Covers
These prices and sizes are just a ball-park figures but will give you some idea of what to expect to pay online or in your local pool store for a good cover.
Round Leaf Nets:
| | |
| --- | --- |
| 12ft | $70 |
| 16ft | $90 |
| 18ft | $100 |
| 21ft | $130 |
| 24ft | $140 |
| 28ft | $160 |
| 30ft | $190 |
| 33ft | $220 |
Oval Leaf Nets:
| | |
| --- | --- |
| 12X24 | $90 |
| 15X30 | $120 |
| 16X25 | $100 |
| 16X28 | $100 |
| 16X32 | $130 |
| 16X40 | $140 |
| 18X30 | $120 |
| 18X34 | $145 |
| 18X38 | $170 |
| 21X41 | $190 |
You cannot place a price on safety. If you don't purchase a swimming pool cover, drain your above ground pool and put it away. If you have an inground pool, please get a cover.
Go To:
Swimming Pool Care

>
Solar Covers

>
Swimming Pool Leaf Cover
Top of Page