Swimming Pool Steps
Swimming pool steps and swimming tips. Great information on wedding cake steps and swimming pool stairs.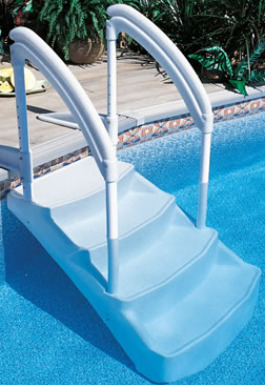 Pool steps are pretty simple and the concept is the same for virtually any pool.
Just like steps going up to the 2nd story of a building, they're meant to either have the person go down into the pool or come out of the pool.

This kind of pool accessory is a major player in your swimming safety protocol.

These metal or plastic stairs should be the main entry and exit points of the pool and can be just as dangerous as the water itself because of slipping and falling.

Swimming Pool Steps Considerations

In ground pool steps are not just for looks, but they need to serve a function.
Made from corrosion resistant material
Sturdy stainless steel pool rails
Textured tread for better footing
Tight fitting against the wall of the pool so children cannot get behind it
U.V protected with a resistant polyethylene
Can use either bricks or sand in the back compartment to hold the pool steps in place
Extra epoxy pool paint to fix any scrapes or dings
Water should be able to circulate around it to ensure no algae growth
Normally, above ground and inground steps will range in price from $500 - $700, depending on the model and any extras you may want.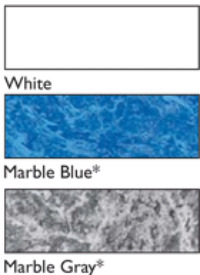 Also, if you're in the market for a good swimming pool ladder, get a set that matches.
It just looks better and you'll have a pool that looks clean and inviting.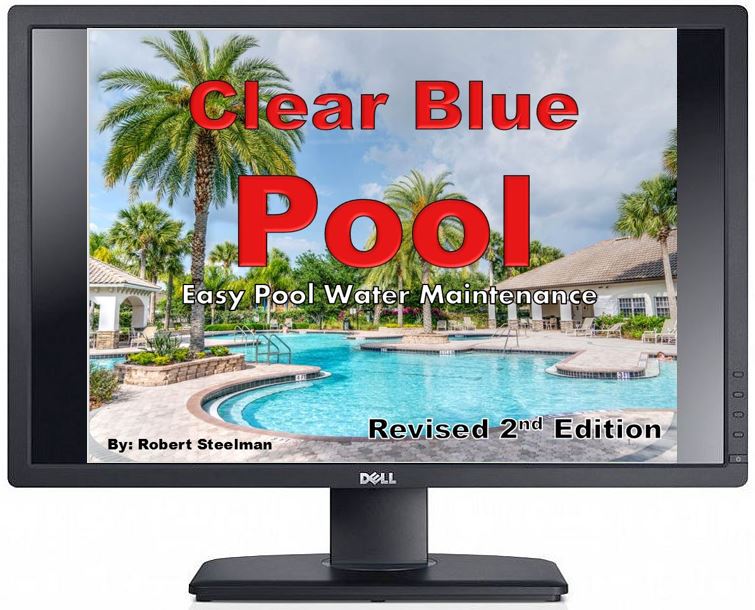 Click HERE to Discover Your Perfect Pool
Your Pool Step Checklist

Can be adjusted from about 48" to 54"
Wide and flat surface coated with a non-skid tread
Steps normally measure about 25" wide and 36" deep
U.V protected with a resistant polyethylene
Handrails should fit securely to the pool
Weight capacity between 350lbs. - 400lbs.
Many styles that are designed for flat-bottom swimming pools
When winterizing a pool be sure to remove them and also have someone who knows pool step repair in the event that something breaks.
For above ground pools, most will start around $200 and go up to $250 so they won't break the bank.
They should be a fun addition to any pool. Just do your homework and find the one or pair that works for you and your budget.
Happy and safe swimming.
Go To:
Swimming Pool Care

>
Diving Boards/Accessories

>
Pool Steps
Top of Page