Swimming Pool Vacuums Guide and How To Vacuum Your Pool 
Swimming pool vacuums and great swimming pool water maintenance. Understand home and commercial pool vacuums. 
Maybe you already have a pool cleaner, but you just need that little more to get you through.  Or perhaps a big party is coming up and you want to make sure your pool is absolutely perfect.  Manually vacuuming your pool is one of the best way to keep your pool clean and clear.
A robot vacuum cleaner  can make your pool life a little better.  Many are made from durable and reliable plastics that will give you years of service.  You will certainly wish you had one after a bad windstorm.  If you already have a good vacuum, good for you.  An inground and above ground pool swimming vacuum is similar to your regular carpet vacuum.  It works on the same concept; you run it over the area and dirt gets sucked into the filter.  What's left is a clean area.
2 Ways To Vacuum Your Pool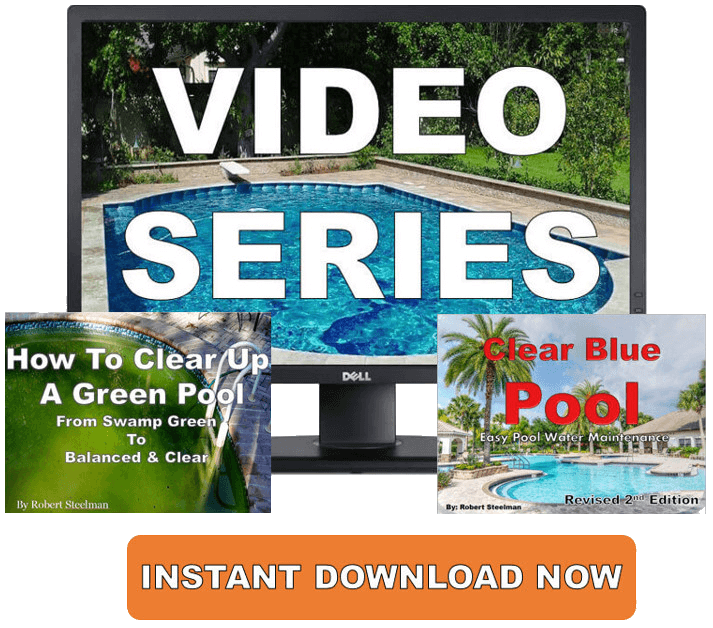 Are you tired of having a green pool?  Has it been weeks since you've seen the bottom?
In my exclusive 12 Part F.T.A. Pool Fix Video Series I show you how to not only clear up your pool but how to keep it perfect all swimming season.  Refined and perfected over the last 20 years and is the only evidence-based method available.  Cut through the confusion with this easy to understand guide to pool water maintenance.  Available for computer and mobile devices. You also receive 2 eBooks "Clear Blue Pool Revised 2nd Edition" & "How To Clear Up A Green Pool".  Click the button and get started today!!  Or go HERE for more details!!
What You Need To Vacuum Your Swimming Pool
If your pool is outside, you'll need to vacuum it every so often, especially after a heavy rain or windstorm.  Until someone comes up with a "self-cleaning pool" we'll still need to do some manual labor to keep our pools looking their best.  For this task we'll need:
A good vacuum head
Telescopic pole
Vacuum hose
And possibly a leaf catcher/canister.  What's that?  The video below explains it in detail.  But the gist is it's a great tool that you can easily hook up to your vacuum hose to capture larger debris so it doesn't go into your pump basket and clog it up.  Check out the video below.
Hayward Swimming Pool Leaf Catcher Canister Review
Pool Vacuum Heads and Hose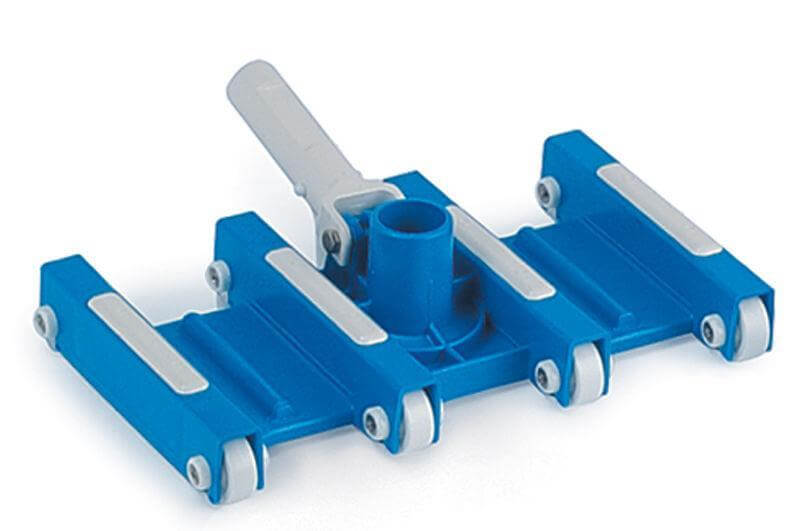 How To Use A Manual Suction Pool Cleaner

Troubleshooting Swimming Pool Vacuums Parts
Even the best of us, from time to time, need a little help.  Here's a quick list of things you might encounter while manually vacuuming your swimming pool. 
No Suction While Vacuuming
The hose has come off the vacuum or come out of the skimmer
The hose may have a leak or crack
The filter lost its prime
Be sure you're using the correct suction line
Hose or vacuum head might be blocked
Dirt Returning Back To The Pool
Lateral might be broken with a sand filter
DE pool filter grid or pool cartridge filter may have a rip or tear
Be sure to clean the pool cartridge filter after vacuuming.  Backwash for sand and DE filters.  For convenience, you can invest in a pool leaf vacuum and a vacuum hose reel.  You can also find these at most commercial pool supplies stores.  Swimming pool vacuums have been around for a long time and they are one of the best and easiest ways to keep up on your swimming pool care.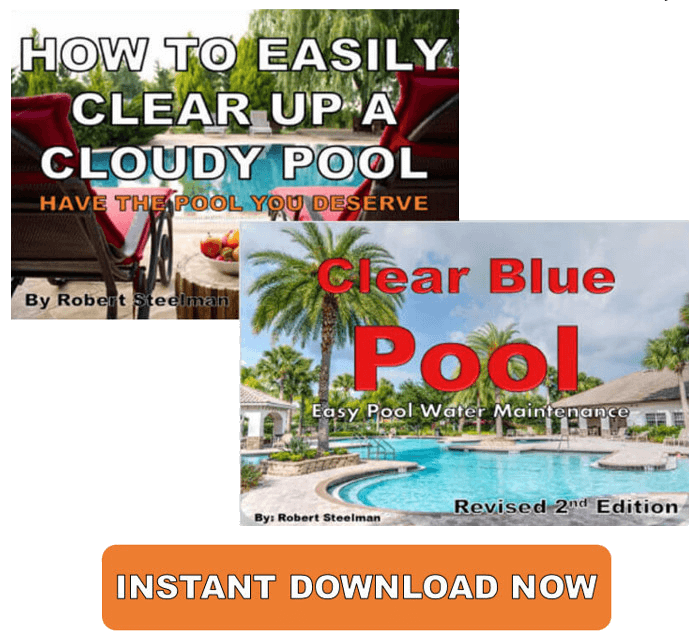 Frustrated by adding chemicals and trying to keep your pool clear all the time?  Too many chemicals?
"Clear Blue Pool Revised 2nd Edition" & "How To Easily Clear Up A Cloudy Pool" eBook Combo Package teaches you all you need to know about clearing up and maintaining your pool.  Refined and perfected over the last 20 years, and is the only evidence-based method available.  Also included is my exclusive F.T.A. Pool Fix on clearing up green and cloudy pools.  Click the download button or HERE and get started today!!
When To Vacuum To Filter Or Waste
Manufacturers Of Swimming Pool Vacuums

Once you're in the market for swimming pool vacuums, there's no looking back.  Get that dirt out and have fun with your friends and family doing what a great family does best...
Swim!!
Go To:
Swimming Pool Care

>
Diving Boards/Accessories

>
Pool Vacuums
Link To Top
---