Pool Total Alkalinity
Total alkalinity and weekly pool water maintenance. Simply add sodium bicarbonate or pool acid to make adjustments. Common mistakes to avoid.
You can learn how to easily increase and decrease your TA with no "pH bounce" in your inground and above ground swimming pool.
Here are the few simple steps you need to know. They're not difficult steps but they do require a bit of patience.
Your TA is just that, how much alkaline substance is in the water. Too high or low and your pool water quality will be compromised.
When it's in check, all of the other chemicals will be much easier to maintain. This saves you time and money immediately and in the long run. 

If the TA is high, your pool will experience an increased demand for muriatic acid. You can also increase the chances of a cloudy swimming pool.
Learn even more about your pool's Total Alkalinity. What to do and what to avoid for benefits that last all season long. Click on the eBook below and get started.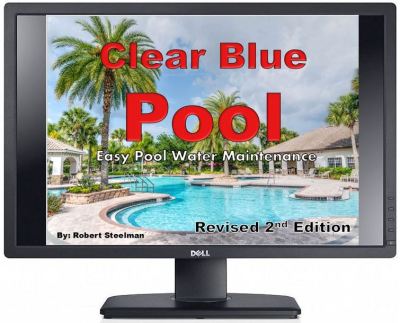 INSTANT DOWNLOAD
Too low will cause problems with pH "bounce" and possible green pool water. I recommend testing your water alkalinity levels at least once per week. Once you have it in range it should change very little.
If and/or when you do need to make any adjustments to your TA you can go to this page to learn how to make the proper adjustments.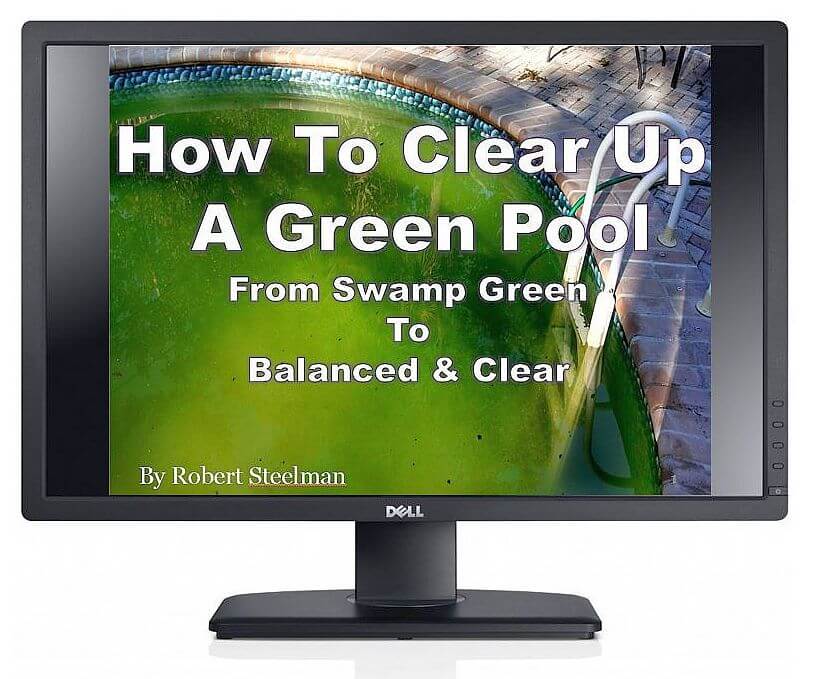 INSTANT DOWNLOAD
Problems With High or Low Pool Total Alkalinity
With high or low TA your pool can experience:
Decreased effectiveness of your sanitizer
Swimming pool stains
Scaling or etching of your pool plaster
Swimming pool pH bounce
Calcium deposits on the water line
Eye and skin irritation

Unusual wear on filtration components
Increase demand for pool acid or Sodium Bicarbonate
Wasted money and time
When a pool is unbalanced and out of control, it can be the most frustrating time for a pool owner.

Take the time to educate yourself on the proper way to balance your pool.
You need to have both the knowledge and understanding of how all the elements work together to give you the spa and pool perfect for you.
Ideal Range For TA
The ideal range of your TA for plaster pools is between 80-120ppm and for all others 95-105ppm. 
At the proper level, you will find the:
Pool chlorine will continue to sanitize properly

The pool pH will be stable

Less need for a calcium hardness increaser
If you have contaminated well water it will make this process a little more difficult.
Please remember these are ideal ranges, but we don't live in an ideal world. If you have a plaster pool (including salt water swimming pools) and the total alkalinity is 110ppm or 75ppm, don't sweat it.
Allow yourself and your pool a little grace.  
Go To:
Swimming Pool Care

>
Pool Chemistry

>
Total Alkalinity
Top of Page
---
What Other Visitors Have Said
Click below to see contributions from other visitors to this page...