Value For Your Money: 4 Reasons Why Investing In Fiberglass 
Pools Is Worth It  
Is value for your money important? Planning to install a swimming pool in your home? Well, you might get confused as there are a lot of choices out there.
For instance, you will have to choose among fiberglass, concrete, and vinyl pools. If you choose a fiberglass pool, you should know what's in it for you. But is it really worth investing into?
A Look At Fiberglass Pools
Fiberglass pools are getting more popular nowadays because of their one distinctive trait. That is, the said pool type is easy to install as they are already pre-molded. Manufacturers ship them, complete with steps, benches, and swim outs. Basically, you'd just have to dig a hole, prepare it, and fit the pool in!
Of course, the easy installation comes with a cost. Furthermore, the price is higher compared to a vinyl pool. For perspective, the average cost runs from about $22,460 to $40,640.
Apparently, installing fiberglass pools are quite expensive due to its high manufacturing costs. Specifically, the quality resins and reinforcement materials needed to construct the pool are expensive. Aside from that, fiberglass pools have high logistic costs. You can expect to pay up to $6,000 if it's necessary to ship the pool across the country.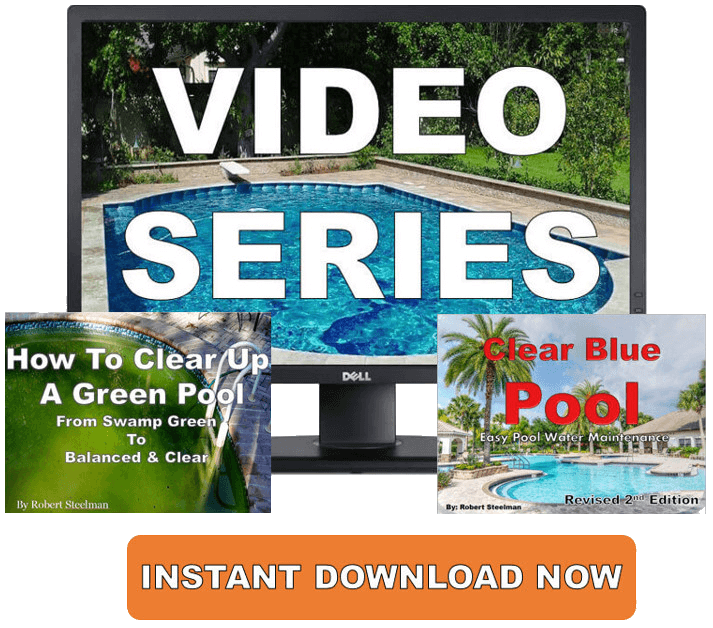 Are you tired of having a green pool?  Has it been weeks since you've seen the bottom?
In my exclusive 12 Part F.T.A. Pool Fix Video Series I show you how to not only clear up your pool but how to keep it perfect all swimming season.  Refined and perfected over the last 20 years and is the only evidence-based method available.  Cut through the confusion with this easy to understand guide to pool water maintenance.  Available for computer and mobile devices. You also receive 2 eBooks "Clear Blue Pool Revised 2nd Edition" & "How To Clear Up A Green Pool".  Click the button and get started today!!  Or go HERE for more details!!
Why A Fiberglass Pool Is Worth It
A Fiberglass Pool Increases the Value of Your House

A swimming pool can make your house an estate. In fact, potential buyers will be surprised if a property does not have a pool (especially if we're talking about an estate-sized home). With that said, a fiberglass pool can add about 5 percent to the value of your home. The percentage varies, depending on a number of factors. The returns are not equivalent to the installation costs, yes, but owning a pool can increase your property's appeal.

A Fiberglass Pool Doesn't Need Costly Up-Keeps
Unlike vinyl and concrete options, fiberglass pools can last without paying much attention to it. Some of its low-maintenance qualities are as follows:
Fiberglass pools inhibit algae growth. This is due to its non-porous shell.
It requires only a little amount of sanitizing chemicals for maintenance.
You don't need to perform liner replacements or resurfacing. These processes are often required for vinyl and concrete pools but never in fiberglass types.
The less porous surface makes vacuuming and water line cleaning easier.
A Fiberglass Pool Can Last For Several Years Without Costing You Much
Installing a fiberglass pool can price as much as $40,000. But keeping it for 10 years will only cost you around $3,000 to $5,000. Why? That is due to the pool's high durability! Additionally, a fiberglass pool that has incurred some damage can be fixed as easily as you will with a boat or yacht. For instance, you can sand and buff scratches if the shell is damaged.
Fiberglass pools are also corrosion-resistant, so you won't have any problems using today's salt purification systems. Aside from helping you save money, fiberglass pools also contribute to conserving the environment. This type of pool is a greener choice since it doesn't need regular replacements like a vinyl liner. The latter creates considerable waste as you would need to constantly replace it.
A Fiberglass Pool Is Sure To Be Of Quality
Do take note that before suppliers ship these items, they make sure that fiberglass pools have passed through a stringent quality control.  Manufacturers will see to it that the high costs are compensated by the flawlessness of the product.  One of the measures that manufacturers do is building the fiberglass pool in a controlled environment.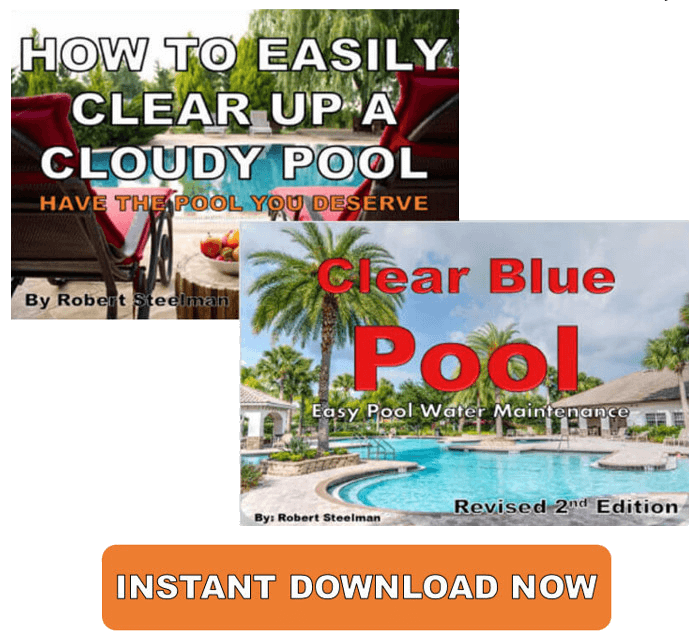 Frustrated by adding chemicals and trying to keep your pool clear all the time?  Too many chemicals?
"Clear Blue Pool Revised 2nd Edition" & "How To Easily Clear Up A Cloudy Pool" eBook Combo Package teaches you all you need to know about clearing up and maintaining your pool.  Refined and perfected over the last 20 years, and is the only evidence-based method available.  Also included is my exclusive F.T.A. Pool Fix on clearing up green and cloudy pools.  Click the download button or HERE and get started today!!
Value For Your Money | Final Points To Ponder
A fiberglass pool is expensive to install but affordable to keep. So, if you're looking into spending decades living in a house with a swimming pool, this type of pool is typically a good choice.  Ultimately, it all depends on your budget and your plans for the future.  But regardless of the type, a swimming pool in your house will surely be fun for the whole family and offer value for your money!
Go To:
Home Page

>
Salt Water Pools

>
Value for Your Money | Fiberglass Pools
Top Of Page