Vinyl Swimming Pool Liners: Basics, Cost, and Options
Vinyl swimming pool liners and cheap pool liner information. With quality expandable pool liners you don't need to worry about gunite pool repair.
If it's possible, try to use a 30 Mil. vinyl on the walls.  This is the place on vinyl swimming pool liners that get the most wear.  This is especially true at the waterline and the corners.  I've found the most popular inground swimming pool liners have the 20 Mil. floor and a 30 Mil. wall.  The "Mil." or "Gauge" simply refers to the thickness of vinyl swimming pool liners.  The larger the number, the thicker the Gauge or Mil.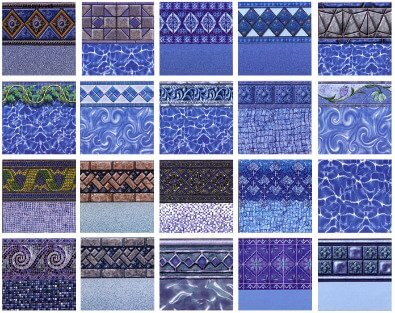 Just remember a general rule of thumb: The thicker vinyl swimming pool liners are a bit more expensive.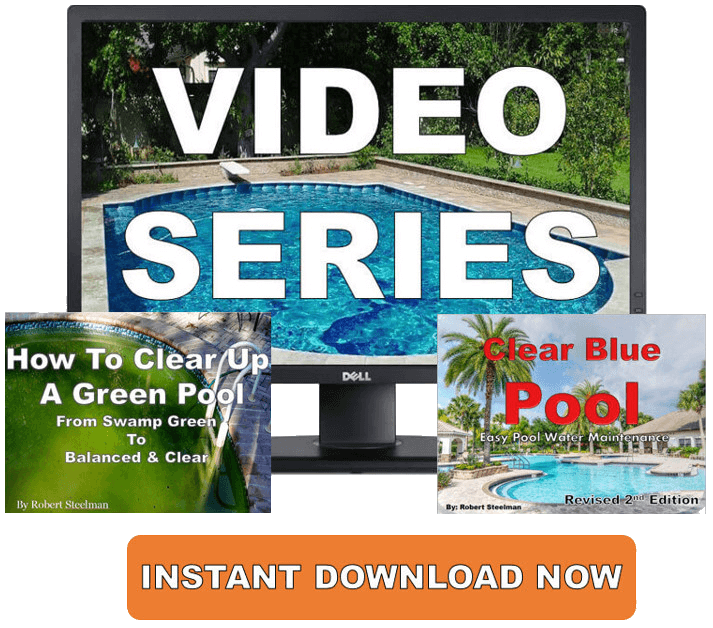 Are you tired of having a green pool?  Has it been weeks since you've seen the bottom?
In my exclusive 12 Part F.T.A. Pool Fix Video Series I show you how to not only clear up your pool but how to keep it perfect all swimming season.  Refined and perfected over the last 20 years and is the only evidence-based method available.  Cut through the confusion with this easy to understand guide to pool water maintenance.  Available for computer and mobile devices. You also receive 2 eBooks "Clear Blue Pool Revised 2nd Edition" & "How To Clear Up A Green Pool".  Click the button and get started today!!  Or go HERE for more details!!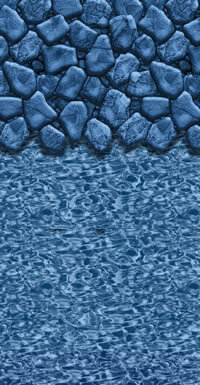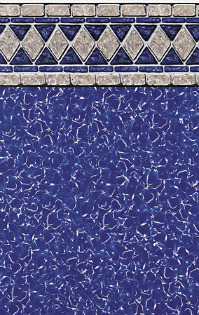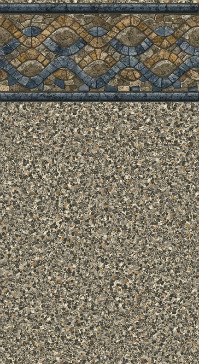 Questions About Vinyl Swimming Pool Liners
Since 1999 I've answered literally hundreds of questions about vinyl pool liners, from the gauge the thickness to cost and installation.  Customers want to know the different costs and maintenance before they put their hard-earned money down on a pool, and this is totally understandable.  Each pool type has advantages and disadvantages.   
What's the price? Is that the best you can do? There are others out there I like, you know?

Installation cost?

Do you make custom pool liners?

Which is better - beaded swimming pool liner or J Hook pool liners

Do you have name brands such as Doughboy pool liner or Premier pool liners?

Can I get a discount pool liner, cheap swimming pool liner, or clearance pool liner for less money?

What's the warranty? I heard some warranties are up to 20 years? Is that correct? What does it cover and not cover? I need to see specifics.

Will it interfere with my swimming pool lighting?

What other above ground pool accessories do you have or offer?

Do you have any do it yourself pool kits?

Do you do vinyl pool liner repair or take care of pool liner wrinkles?

Are you good at installing pool liner or do you have a sub-contractor? Is he licensed and insured? Is he experienced in these kinds of liners? I need to see proof.

What are the safety features? What would happen if one of the safety features fail? If it does fail, who is responsible?

If it does fail, who will fix it? Will you fix it, or do you contract that out to someone else? Who is it? Why do you use them? How long have they worked with you?

How about free delivery? I want that in writing.

How do you resolve complaints?

Are you part of the Better Business Bureau or the National Spa and Pool Institute? Have you had an excessive number of complaints? Call the Better Business Bureau to verify

How long has your crew been working for you?

How much experience do they having installing my kind of liner?

If it rips, will you take care of the swimming pool liner repair?

Do you have a high turn-over rate? If so, why and what specifically is the training?

Do you offer financing? Is that the best rate you have? I bet I could get a better rate somewhere else.

I'd like to have references
Remember: If it's not in writing it didn't happen.
How Long Do Vinyl Liners Really Last?

For normal use, you can expect your vinyl liner to last anywhere from 5 - 10 years, and maybe more if all the parameters are perfectly kept.  But variables such as pool location, geographical area, heat, sun, UV rays, rain, debris, and snow can lessen the life expectancy of your vinyl liner.  Other things to consider are chemical use, kids, pets, and things that can damage or puncture the liner. 
Compared To Plaster
Plaster pools also degrade over time and you should expect 10 - 20 years of life with balanced chemicals and proper care.  Other variables should be considered like the ones that were just mentioned.  After that amount of time you will either need to get your pool re-plastered, or at minimum, have it painted.
Compared To Fiberglass
Fiberglass pools are great but they, like vinyl and plaster pools, won't last forever.  The gelcoat can becomes scratched and can fade and crack.  The cost of repairing fiberglass can be double what you might expect to pay for a new liner.  
Average Vinyl Pool Liner Costs

There is a marked cost difference between between in-ground and above-ground pools.  Vinyl liner cost between these two types of pools can be significantly different.  An average inground pool liner will normally run between $600 - $1,600 while above ground pool liners are generally less but can still be in the price range of around $100 - $800.  The prices will always reflect factors such pool size and liner thickness.  
Above-Ground Vinyl Swimming Pool Liners
An above-ground pool liner will typically costs between $100 - $800 just for the liner.  Then you will need to factor in the size, thickness, and pool type.  The larger the pool and thicker the liner, the more cost you'll have.
The most popular vinyl liners are 20 mil thick.  Better and more durable liners with a thickness of 25 mil will cost a bit more.  Your basic whites and blues are the cheapest and the lowest cost option, while vinyl liners with certain patterns and swirls will be more expensive.  Overlap is the least expensive but are less reliable compared to  j-hook and unibead.
In-Ground Pool Vinyl Swimming Pool Liners
Just like above-ground pool liner, in-ground pool liners can have a wide range as stated above.  And as above, the type, shape, and thickness of the liner will play a major role in the final price you pay.  Extras in your pool such as steps, love seats, and benches will increase the cost of installation.  And as with above-ground pools, whites and simple blues are the least expensive while pool liners with patterns will be more expensive.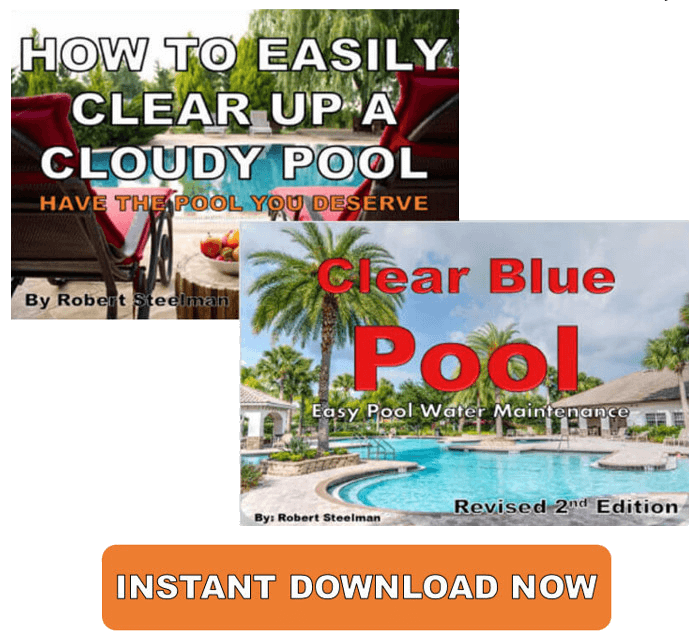 Frustrated by adding chemicals and trying to keep your pool clear all the time?  Too many chemicals?
"Clear Blue Pool Revised 2nd Edition" & "How To Easily Clear Up A Cloudy Pool" eBook Combo Package teaches you all you need to know about clearing up and maintaining your pool.  Refined and perfected over the last 20 years, and is the only evidence-based method available.  Also included is my exclusive F.T.A. Pool Fix on clearing up green and cloudy pools.  Click the download button or HERE and get started today!!
Look For Discount Pool Liners
Is that it? The answer to that age-old question is a nice but firm, "Yes!" When you choose a great contractor, have everything all set up, ask the right questions, all that's left is choosing the right colors and patterns.  Remember: Get the best contractor and the best color and pattern.  Simple and easy.  Don't complicate things by having the dreaded paralysis of analysis. Allow the process to be fun and maybe, a little spontaneous.  Not the contractor, the vinyl swimming pool liner.  I think buying a brand new swimming pool liner is like getting a new car.  The smell and feel of that liner when it's being installed, filling up the pool, then jumping in and letting the smoothness glide under your feet.  And remember to use these great swimming pool maintenance tips to keep your swimming pool running and looking its best.
And last, just get out there and have fun swimming.  Have fun with your family and friends, splashing around for hours, until sunset, then have dinner, get a shower, and collapse into bed.
If you want your kids to go to bed early tell them to go swimming.  They'll get all their energy way out.
Happy Swimming. 
Go To:
Swimming Pool Care

>
Inground Liners

>
Vinyl Pool Liners
Top of Page