Swimming Pool Ionizer
Chemical Free Pool Ionizer & Water Ionization. Chlorine Free Reduces Problems With Asthmatic Bronchitis With Pool Ionization.
A swimming pool ionizer works by sanitizing your pool water using copper and silver ions in place of chemicals to kill algae, bacteria, and viruses.
Your pool water is negatively charged and contains very small particles that cannot be filtered because of their tiny size.
Your pool water then gets a low voltage current which sends positively charged copper and silver ions through the swimming pool water.
The negative particles (water, bacteria, etc...) then bind with the positive charge and together they make a large particle.

Pool Ionizer & Pool Water Care

These larger particles can now be filtered out giving you a chemical free pool. Swimming pool ionizers are completely safe for your children, friends, and pets.
You'll know when it's working. For instance, if your swimming pool suddenly becomes a bit white or you have cloudy pool water, don't worry too much. 
It's the unit doing its job and the cloudy pool water will be gone when your pool is properly filtered.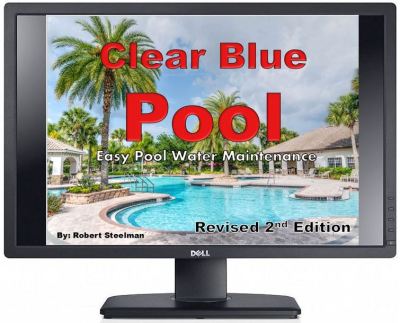 Click HERE To Discover Your Crystal clear Pool
Benefits Of Alternative Sanitizers
Many people swear by them because they are a bit safer than normal pool chemicals such as chlorine.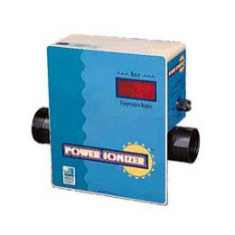 They are chemically stable and the copper and silver electrode grids (bars) that make the ions don't create any hazardous chemicals and is about as close to a natural swimming pool as you can get.
Some pool owners may say that no residual chlorine needs to be added.
If you need to add any extra pool chlorine, it will take just a tiny amount, maybe 0.4ppm, to get it right which means there's really not enough pool chlorine to damage your swimming pool liner or other negative pool stains.
Some of these swimming pool owners say you don't need to add pool chlorine (Calcium Hypochlorite) unless the pool water temperature is above 90 degreesF and/or if the water becomes very cloudy.
Pool owners seem to like the time and money they seemingly save by not having to purchase so many chemicals. The silver and copper ions are pH neutral which means it won't change your swimming pool chemistry like adding Calcium Hypochlorite which has a pH level of about 12.
Negatives Of Copper Ionization

How efficient is it? Well, if you have a swimming pool problem like algae, swimming pool ionizers may not be able to produce enough copper and silver ions to get rid of the swimming pool algae or green pool water.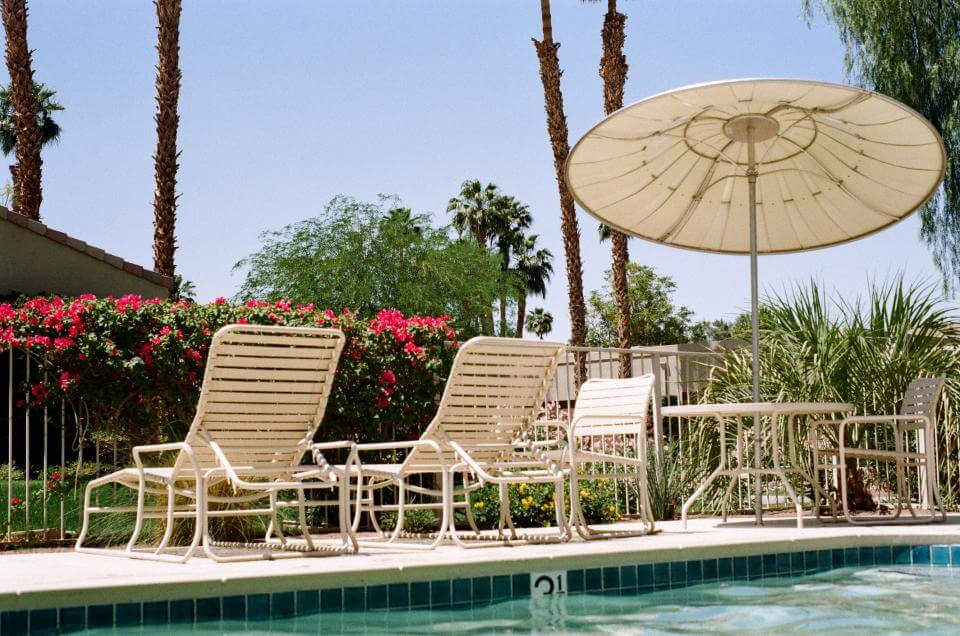 If your pool is covered for a long period of time, i.e. pool winterization and you have an issue with pool algae, or worse yet, black algae the unit may not have enough juice to tackle the issue.
Also, some people will use a small dose of pool chlorine and chlorine tabs to assist in keeping up with their swimming pool care and pool water chemistry.
Yes, this kind of unit does take care of bacteria and algae, but could it be only for maintenance? Some may even suggest having this unit, still using pool chlorine at a reduced amount, and using a salt water generator. A chlorine generator (salt cells) will help to keep up the chlorine level up to a desirable level for proper sanitation.
You also open yourself up to the risk of metal and swimming pool stains due to copper being added to the pool.
You need to have a proper spa sanitizer and sanitation for your pool. Copper ionization can do the trick. However, copper and silver cannot oxidize AND sanitize the water. Only chlorine can do that.
You have the information you need to make a good judgment on the way you want to keep your pool clean and healthy.
Make the decision that's best for you, your family, and your pool.
Happy Swimming  
Go To:
Swimming Pool Care

>
Pool Chlorine

>
Pool Ionizers