Simple Swimming Pool Care Guide & Pool Water Chemistry. Expert Info. On Salt Water Pools, Above Ground and Inground Pool Maintenance, Filters & Common Mistakes To Avoid.
Click on the images below to get started.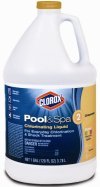 Swimming Pool Chlorine & Pool Chlorine Tablets Are Good Water Quality Indicators For Pool Water Maintenance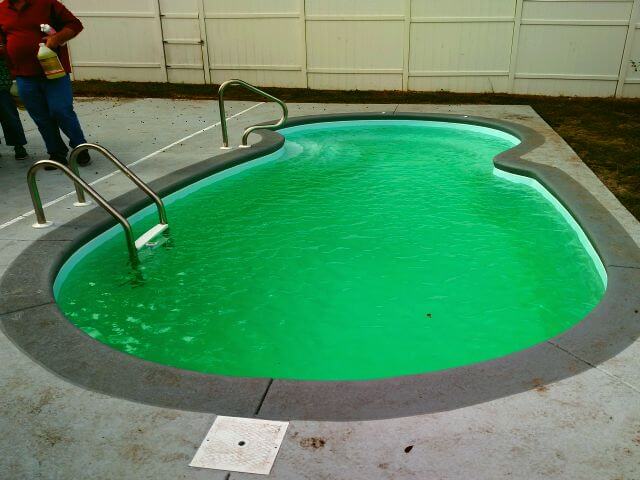 Green pools and cloudy pool water is normally a lack of pool chlorine. You can easily clear up a green swimming pool.

Understand Pool Alkalinity & Swimming Pool pH. Use A Swimming Pool Test Kit, Pool Acid & Baking Soda.

Whether for salt water pool systems, an above ground or inground, or a general understanding of chlorine chemistry, cloudy pool water, or the best swimming pool test kit, get the pool maintenance you deserve.
I started this website back in 2009 with the intention of helping pool owners have the best pool at the lowest cost possible.
Trouble Free & No Problem Swimming Pool Care
YOUR swimming pool chemistry is of the utmost importance. Routine steps are critical to ensure your pool is running at peak efficiency.
With these basic swimming pool care instructions you will learn about:
Cartridge Pool Filter Maintenance, Sand, & DE Filters

Cloudy Swimming Pool
Green Pool Water & Prevention 
Pool Water Test Kits & the Best One To Buy
Pool Alkalinity, Pool pH, Chlorine, etc...
All Kinds Of Heating Such As An Electric Pool Heater
Swimming Pool Fountains
Swimming Pool Ideas
Pool Stabilizer, Dichlor, pH Reducer, Granular Chlorine, Chlorine Tabs, Alkalinity Increaser, Pool Filter Cleaner
Swimming pool leaks detection
Swimming pool renovation
Swimming pool repairs
Pool cleaning services
      And much more...