Swimming safety should be on your mind when entering any body of water.  Swimming is a great activity and can be enjoyed by people of all ages, but it's also important to know how to be safe.  Water is very unforgiving.  Clean Pool & Spa has offered these important swimming safety tips you should know before swimming in your pool.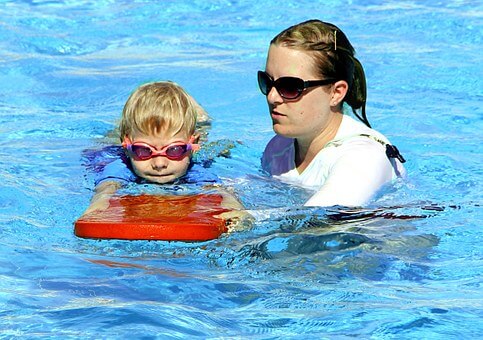 Swimming safety is no accident.  During the pool season, swimming accidents and accidental drownings occur all too often.  Even with the best pool safety sign, pool safety supplies, swimming pool safety net, and adult supervision, there seems to be too many children drowning in swimming pools. 
For some 300 families per year, Summer the worst time.  Additionally, more than 2000 children per year are hospitalized due to submersion injuries. 

These are good swimming safety guidelines and will point you in the right direction in keeping your pool safe.  Contact a local fence contractor that can help with your swimming pool safety fencing.  Make swimming safety a part of your pool.  Have a great and SAFE swimming season!!