5 Ways To Pick A Good Pool Contractor
If you're building or financing a swimming pool, or if you simply need a repair done, you should make sure you choose the right pool contractor for the job.  Whether you have a home pool or if it's a  pool that could fit in your local recreational center, pools are a major investment that require significant skill to maintain and work on.  It's truly an art form that can take many years to master.  You want to make sure you are working with pool contractors that are trustworthy and competent.
And you certainly want a pool contractor who will finish the job and give you the result you desire and deserve.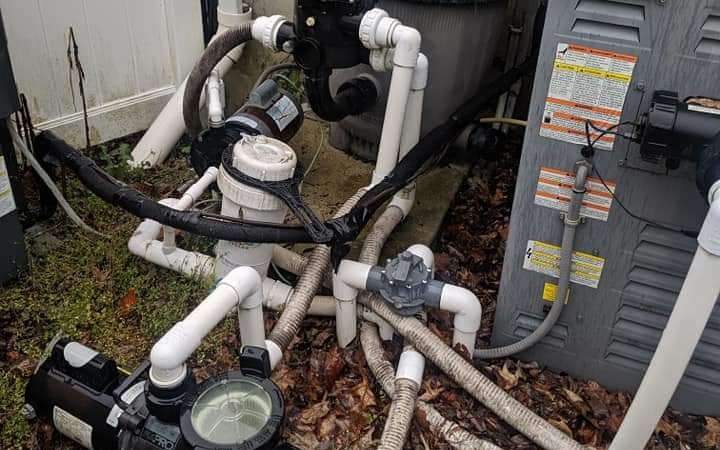 What Is A Pool Contractor?
There are different divisions of being a swimming pool contractor.  They can install and build swimming pools, hot tubs, and other large water equipment that can be found in water parks.  A quality pool contractor can also install equipment such as filters, pump motors, and heaters.  Many companies require their equipment to be installed by a licensed and insured pool contractor for warranty reasons.   
Although no formal education is required, they do need real-world field experience.  Additional benefits can include education in construction, management skills, and civil engineering.  Prior experience in a swimming pool related field such as having a pool route is also beneficial.   
Benefits Of Hiring A Pool Contractor
Some people think working on their pool is easy.  Water flows in and water flows out.  Balance the chemicals, maybe vacuum a little, and we're finished.  Sometimes these things are true.  However, working on your pool or its related equipment without the right knowledge or help can lead to frustration and can be time-consuming, not to mention very expensive.
In contrast, hiring a pool contractor has several benefits.
Professionals With Years Of Experience
Pool contractors must go through rigorous training that teaches them exactly how to properly handle swimming pool maintenance and its related components.  I had to go through months of training when I had my pool route in Arizona and to become a Certified Pool Inspector.  Since you might not have prior experience working on your swimming pool's equipment and may not have the required tools, it's best to call in the professionals.
They Use The Best Materials
Hiring the right pool contractor will ensure that you get quality materials and workmanship for your swimming pool.  Pool contractors should have a long list of vendors they use and have cultivated a good relationship with them.  They've been exposed to various suppliers and know which products are good and will last.
It Saves Time
A professional pool contractor can save you tons of time that you would otherwise have to use to research and shop around, looking for the right equipment, materials, and tools.  A pool contractor can take care of all of the hassles and get your equipment back up and running in no time. 
It Saves Money
Your pool contractor can save you a lot of money in the long run by purchasing parts and materials from trusted suppliers, many times at a lower price than if you were to buy them.  They can help you choose the best quality parts and materials, while avoiding knock-offs or substandard ones.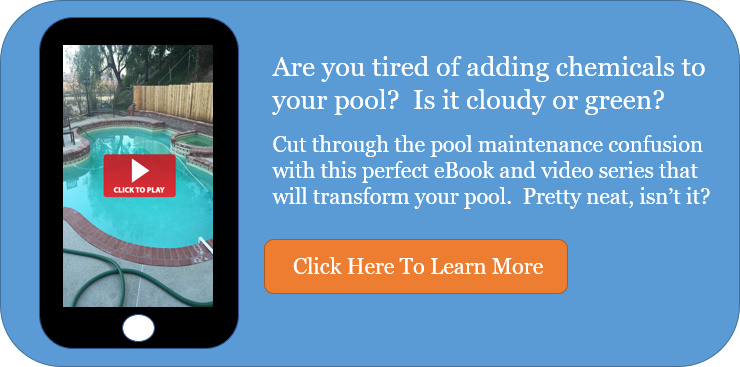 How To Choose A Good Pool Contractor
Are you ready to build a pool?  Maybe you need a filter, pump motor, or heater installed?  How do you go about sifting through all the pool contractors and choosing the right one for your specific need?  Here are 5 tips to help you along your journey.
1. Local Pool Contractor Websites
Going online is a great place to start.  Find a local pool contractor and review their website.  You'll be able to find a lot about their business practices from their website.  
2. Google Reviews
Google reviews can help a local business build credibility which is an important factor during the customer's decision-making process.  People will look at, study, and compare online reviews before making a purchase or using a service.  In 2016, a BrightLocal survey said: 
91% of consumers regularly read online reviews
84% of people trust online reviews as much as a personal recommendation
74% of consumers say they trust local business with positive reviews 
3. Ask For Referrals
As a customer, you want to know the quality of work your pool contractor has to offer.  Ask your pool contractor for a short list of customer references, to see pools they have built, or work they have completed.  Then contact those people and ask them about their experience with the pool contractor, how it went, and how they felt about the process.
A great question to ask the contractor is how many pools they've built in the past year, or how many filters, motors, or heaters they've installed.
4. Read The Contract 
A good pool contractor will have written materials for you to review and information to consider.  Read all the materials they give you and don't sign any contracts or proposals until you fully understand it and have your questions answered to a satisfying degree.  If possible, get someone else to read the contract or proposal.  Another set of eyes can be beneficial. 
5. Licensed and Insured 
Ask to see a copy of their contractor's license and liability insurance.  If these check out, you know you're dealing with professionals.  I don't think many businesses that would go through the trouble of getting a license, being insured, and following state and local laws if they weren't serious about quality workmanship and good customer service. 

That Gut Feeling
Your intuition plays a role and can tell you a lot about a person.  Call it energy, Heeby Jeebies, or any other label you'd like to place on it.  Go with your gut.  What feeling do you have about this pool contractor?  Do you feel your questions were answered and were you treated fairly?
Always trust yourself and the rest will take care of itself.