Swimming Pool Fountains
Pool fountains and poolside waterfall. Create your own pool art with swimming pool lights and a really cool pool water feature.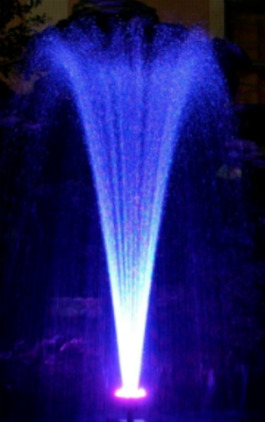 By adding something nice looking and functional you can make your swimming pool into your own little tropical oasis or get-away.
They can also serve you well with water circulation and may help decrease cloudy pool water, chemical usage, especially when increasing your pool pH level.
Many come in a variety of spouting options and you're sure to find the one that looks the best for your pool and budget.
If you have everything set up and want to swim fast you can call your local pool water delivery service. 


Whether you're going for the "tropical look" or just want to give the kids something to play with, you really can't go wrong with solar water fountains.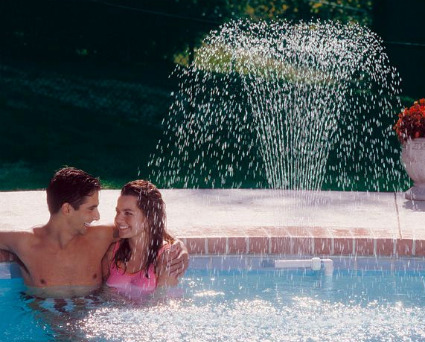 A solar pool fountain is good for those who want to "Go Green". Many have interchangeable heads and adjustable heights for a wide range of color and displays and will probably work in both inground and above ground swimming pools.
You'll find that most are easily installed and adjusted so you can spend more time swimming and less time hooking things up.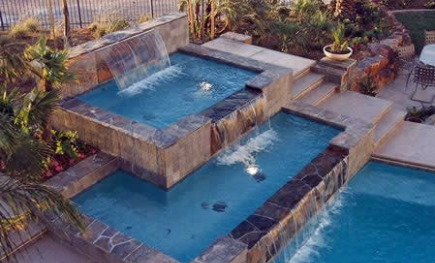 I would suggest getting one that has a multi-adaptor kit because it should fit most of not all swimming pool return lines.
Another benefit of is that it may lower your water temperature by a few degrees. Unfortunately, with above ground pools, they do little to cool the water. The reason is an above ground pool is similar to having a completely exposed bowl of water in the hot Summer sun.
There's little you can do to decrease the water temperature other than spraying the surface with a garden hose.
Simply run your it at night as this will help keep the water circulating during a cool night and warm the water during the day.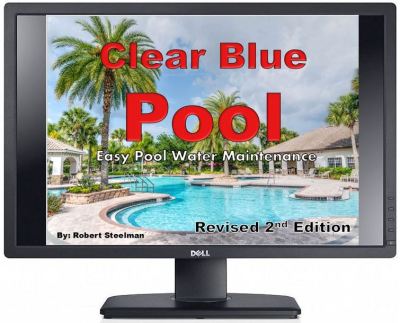 Click HERE To Discover Your Crystal clear Pool
Waterfalls & Accessories

Blossom Floating

Polaris Waterstars NL

Polaris Waterstars WF

Raindance Spinning

Aspen Pool Side Waterfall

Alta Pool Side

Pond Pump & Plumbing

Inground and above ground construction should be quality and last for years
Swimming Pool Fountains Styles & Prices
| | |
| --- | --- |
| Styles | Prices |
| Sparkling 3-Tier | $40 |
| Ultra Underwater Light Show | $55 |
| Great American AquaGlow Underwater Light Show | $50 |
| Polaris WaterStars Wall Fountain | $50 |
| Color Cascade Waterfall Fountain | $50 |
| GAME AquaGlow Rainbow | $30 - $50 |
| Triple Tiered | $150 |
Go To:

Swimming Pool Care

>
Diving Boards/Accessories

>
Pool Fountains

What Other Visitors Have Said
Click below to see contributions from other visitors to this page...