Top 10 Swimming Pool Sand Filter Problems You Can Fix Yourself
Pool Sand Filter Problems & Sand Filter Maintenance & Troubleshoot Pool Filter Sand Issues.
Pool sand filter problems can be a pain to troubleshoot simply because of the amount of pool filter media involved.  You need to have the best information, tips, and maintenance tips for your inground and above ground pool sand filter.  Troubleshooting a swimming pool sand filter, unlike a torn pleat in a cartridge filter or a torn grid in a DE pool filter, might be hard to find.
If the pool filter media is bad or there's a broken lateral, you can't know simply by opening the lid on the swimming pool sand filter and looking inside.  If things need replaced in the sand pool filter there's going to be some scooping and scraped-up forearms. Or you can go the easy route and use a Shop-Vac.
WARNING
Due to the nature of a swimming pool sand filter, caution needs to be taken in order to stay safe.  First, turn off the filter pump and relieve the pressure through the air-relief valve or the pump lid before servicing the sand filter.
Clean Pool & Spa is not responsible for any injury and/or damage by work associated with attempted repair of a sand filter.  This is for information purposes only.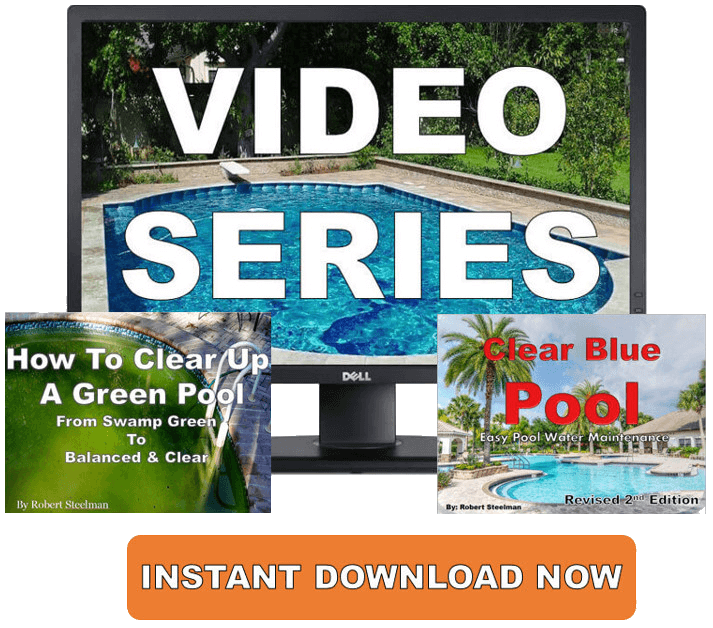 Are you sick and tired of fighting your green pool?  Too many chemicals?  Too many trips to the pool store?
In my exclusive 12 Part F.T.A. Pool Fix Video Series I show you how to not only clear up your pool but how to keep it perfect all swimming season.  Refined and perfected over the last 20 years and is the only evidence-based method available.  Cut through the confusion with this easy to understand guide to pool water maintenance. Available for computer and mobile devices. You also receive 2 eBooks, "Clear Blue Pool Revised 2nd Edition" & "How To Clear Up A Green Pool". Click the button and get started today!!  Or get more information right HERE!!  
Pool Sand Filter Problems Troubleshooting
Here's a list of pool sand filter problems that can occur:

Pool Sand (Pool Filter Media) Is Bad/Old - Slow Sand Filter - Pool Filter Cleaning

Your swimming pool may experience clarity problems.

Your pool filter sand may look good, but it's not doing its job at filtering out debris from the pool water. First, check your pool water chemistry with a good 

water testing kit

 to be sure the water is balanced correctly.

Next, 

backwash your sand filter,

 check the backwash valve to be sure it's working properly, and be sure you have an adequate flow rate.

If everything checks out and you don't find any pool sand filter problems and the water is still bad, you probably need to change the pool filter sand in your sand filter.

Measure the freeboard. This is the measurement from the top of the sand to the top of the filter. Your owner's manual should have this information.
Broken or Bad Lateral

When your 

sand filter

 has a broken or bad lateral you will usually have sand returning back into the pool. If you have any pool sand filter problems, here's where the fun begins. 
You'll probably need to remove all of the pool filter media and replace the lateral. The actual replacing of the lateral is like screwing in a light bulb, about 10 seconds. 
Getting to the lateral means much bending and scooping.
You might also check the air relief tube. This can be done without removing much, if any, pool filter sand.
Dirty Or Greasy Pool Filter Sand

When you have shorter back-washing cycles, oily or greasy sand could be the problem. This is one of the reasons we require people at the YMCA to take hot soapy showers before entering the pool. 
Pool sand filters can basically become like sandy lard which causes "channeling" down the side of the 

sand pool filter.

 This is when the water doesn't get pressed through the pool filter media, it forms an actual channel down the side of the filter and is returned to the swimming pool as dirty water.
There's a good pool filter cleaner that I've used and like.  It's called GLB Filter Fresh. Follow the directions on the bottle. This may only buy you a few months. Your best bet is to replace the swimming pool filter sand.
Short Backwash Time

Most of the time a good 2-3 minute back-washing will do the trick. Normally the water will run clear or a sight-glass will help you see when the water turns clear.
Keep The Water Properly Balanced

Using the best pool tips and proper pool water maintenance is vital to the health and well being of your pool. Be sure you have the swimming pool chlorine, pH, alkalinity, calcium hardness, and cyanuric acid level adjusted.
Wrong Size Pool Filter Sand Or Type 

Too big or too small pool filter will cause bad filtration and the sand filter may clog up. Most manufacturers recommend No. 20 grade silica pool filter media. Check with your owner's manual for the correct size of pool filter sand.
Over-Sized Pool Filter Pumps 

Having too big of a swimming pool sand filter may break up sand particles which may allow them to pass through the under drain or laterals.
Under-Sized Swimming Pool Filters and Pumps 

Having too small of a pool filter pump motor will cause the pump to work harder and it won't be able to filter the dirt out of the swimming pool. Normally a residential pool filter pump should turn over the water at the most every 8 - 10 hours. Commercial pools may do it a little faster.
Damaged O-Rings or Gaskets 

The gasket or O-ring on the bottom of a multi-port valve might be damaged. If you have a push-pull piston type backwash valve, the O-ring may need to be replaced.
When an O-ring or gasket becomes worn, water will go right past the filter and back to the pool. 
Leaking Filter

A leaking sand filter can happen if the filter was not fitted correctly.  You'll want to pay particular attention to the multiport valve, spider gasket, pump pot lid, and all unions in the plumbing.  You can solve this by inspecting the suction side and return side, everything is securely fitted and that the tank itself has not sustained damage.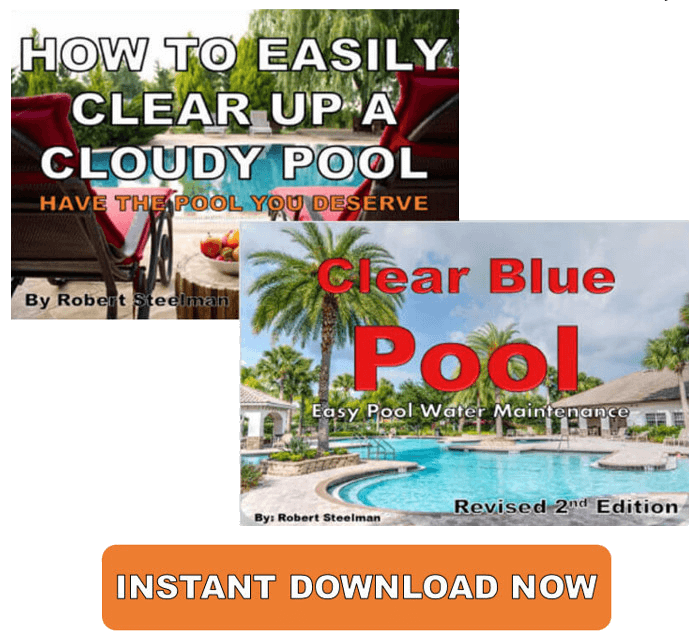 Frustrated by adding chemicals and trying to keep your pool clear all the time?  Too many chemicals?
"Clear Blue Pool Revised 2nd Edition" & "How To Easily Clear Up A Cloudy Pool" eBook Combo Package teaches you all you need to know about clearing up and maintaining your pool.  Refined and perfected over the last 20 years, and is the only evidence-based method available.  Also included is my exclusive F.T.A. Pool Fix on clearing up green and cloudy pools.  Click the download button or HERE and get started today!!
Your pool sand filter problems don't have to be a headache.  If you stay on top of your pool water chemistry and check your equipment weekly, you'll be able to keep your pool sand filter problems down to a minimum, or maybe none at all.
Go To:
Swimming Pool Care

>
Sand Filters

>
Sand Filter Problems
Top of Page
What Other Visitors Have Said
Click below to see contributions from other visitors to this page...

Why Is There Sand At Bottom Of Pool

How could I clean the sand out of the bottom of my above ground pool without having to empty it every time? Thanks for the question Jonathan …
Water Coming Out Backwash Hose During Filtration

I just replaced my backwash valve within the past year. I noticed my water level kept dropping and started looking for why, which is when I noticed …