Pool Water Testing: Your Complete Guide 
Pool water testing and the best information on swimming pool test kit.  Understand pool & spa test equipment for the best swimming pool care.
You're pool is now open.  Everything seems in order, right?  Looking forward to relaxing by your pool and those wonderful weekends?  But is something missing?  Maybe.  Testing your swimming pool chemistry should be number one on your "Honey-Do" list.  Testing your pool water on a regular basis can ensure you'll have crystal clear and perfectly balanced water through the swimming season.  It's recommended that you test your pool water at least twice per week.
There are self-proclaimed "pool experts" that will advise you to use test (guess) strips and say that they're "easy to do and very accurate – much more accurate than using a liquid test kit."  Or they'll say just get the 2 or 3-way yellow OTO kit and you'll be just fine.  My friends, this is patently false.  Guess strips are NOT more accurate than the Taylor K-2006 kit or the TF-100.  And ease of use?  I personally taught over 35 lifeguards at the YMCA in Oregon on exactly how to use the Taylor kit.  These were kids and many were only 15 - 17 years old.  They never had a pool or even a job for that matter.  Yet, within a matter of minutes of being properly taught and trained, they were taking tests like a 20 year pool veteran.  Watch the video to see just how easy and accurate a good pool test kit really is.    
How To Test Pool Chlorine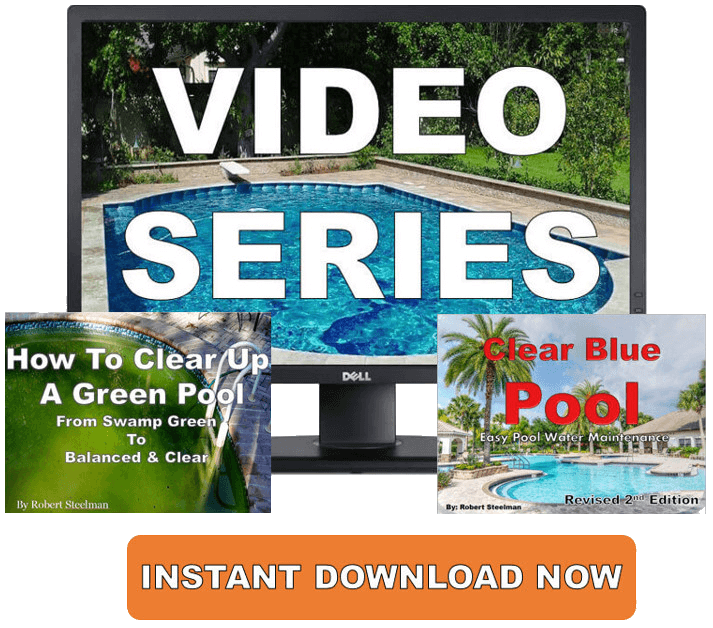 Are you tired of having a green pool?  Has it been weeks since you've seen the bottom?  Don't lose another $400 this Summer!!
In my exclusive 12 Part F.T.A. Pool Fix Video Series I show you how to not only clear up your pool but how to keep it perfect all swimming season.  Refined and perfected over the last 20 years and is the only evidence-based method available.  Cut through the confusion with this easy to understand guide to pool water maintenance.  Available for computer and mobile devices. You also receive 2 eBooks "Clear Blue Pool Revised 2nd Edition" & "How To Clear Up A Green Pool".  Click the button and get started today!!  Go HERE for more details or to my Resources Page right HERE to learn about the eBook!!
There are basically two types of swimming pool test/spa water testing.
Using Dropper Test Kit

The first is a swimming pool water dropper kit that should include readings for chlorine, combined chlorine, pool pH, pool alkalinity, and water hardness.  The most widely used type of dropper kit is called the FAS-DPD K-2006 Taylor pool water test kit. 
These kits commonly use a type of "test tube" and eye dropper application.  Adding the Reagents to the water produces a change in the test water color.  Then this color change is compared with the accompanying chart.  Some systems may have you "count" the drops and do a little math to get the correct reading.  The two main kinds of dropper systems are called DPD and OTO. 
Compare Taylor K-2006 & Yellow OTO Test Kit

DPD Swimming Pool Water Test Kits

DPD, or N,N Diethyl-1,4 Phenylenediamine Sulfate measures the free pool chlorine as well as pool pH level, calcium hardness, and pool alkalinity.  It's also called the "pink test system" due to the pool chlorine will, at first, become pink in color.  You need to keep your DPD drops fresh and away from direct light as this may skew your readings.  Try not to buy your Taylor pool water test kit products in bulk as they may become stale and need to be thrown away increasing wasted time and money.  DPD is a little more time consuming and complex due to the proper "swirling" technique, but when properly done you'll find this system is, in my opinion, the most accurate. 
Yellow OTO Pool Water Testing Kit
OTO, or OrthoTOlidene is the other brand of dropper pool water test kit.  This one can test for readings, but usually test for chlorine and pool pH, and is often called the Duo Test Kit.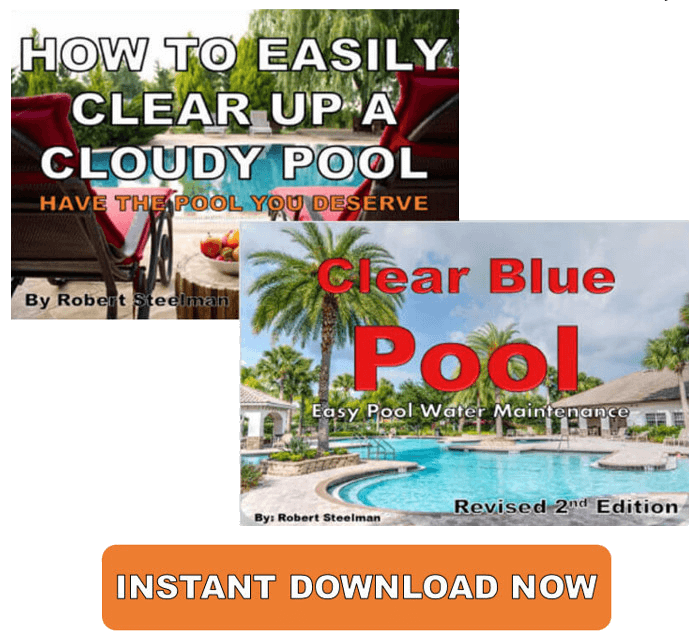 Frustrated by adding chemicals and trying to keep your pool clear all the time?  Too many chemicals?  Don't lose another $400 this swimming season!!
"Clear Blue Pool Revised 2nd Edition" & "How To Easily Clear Up A Cloudy Pool" eBook Combo Package teaches you all you need to know about clearing up and maintaining your pool.  Refined and perfected over the last 20 + years, and is the ONLY and BEST evidence-based system available.  Also included is my exclusive F.T.A. Pool Fix on clearing up green and cloudy pools.  Click the download button or HERE and get started today or go to my Resources Page right HERE to learn about the eBooks!!
If you're going for a less expensive brand then this would be the one for you.  Designed for a pool or spa with a smaller bather load and for the do-it-your-selfer.  Although not as accurate as the Taylor K series, it can come in handy in a pinch for your swimming pool care and spa water maintenance.
Swimming Pool Water Testing Tips 
The 2nd type of test kits are called test strips.  These strips allow you to simply dip the strip into the pool water then compare the various squares on the strip to the corresponding chart.

The strips should include the levels of chlorine, pool pH, pool alkalinity, and water hardness test.  These strips are fast and easy and eliminate the need for taking samples and counting drops. However, they are not as accurate as the Taylor K series.  The basic 3 and 4 square strips can measure swimming pool chlorine (sanitizer) pool pH level, pool alkalinity, and calcium hard water test all at the same time.  You can get these swimming pool chemistry readings within a matter seconds.  Test strips have come a long way in the last 10 years and seem to be alright.  It's really up to you to decide which test is right for your situation, but for my money nothing beats the Taylor kit.  Remember to follow the instructions carefully and don't take any shortcuts while testing your chemicals. 
Some chemicals request you waiting 24 hours before adding another so read the label.  Use your best judgment and get the best pool water test kits for your situation.  Some people like the DPD or OTO water testing kit.  Some like the test strips.  Just remember that you're in it for accuracy.  That's why I personally use the Taylor K-2006.  
Either way, just keep your pool water maintenance and swimming pool chemistry up to speed and you'll have the swimming pool that will have your neighbors looking over the fence in envy!!
Go To:
Top of Page
What Other Visitors Have Said
Click below to see contributions from other visitors to this page...