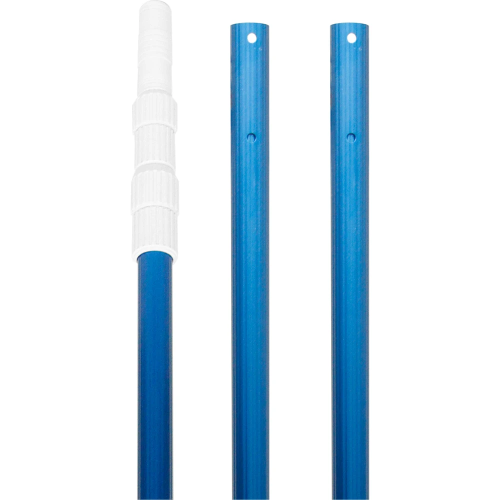 A good telescopic pole was my best friend on my pool route.  Where I went, it went.  From pool to pool, skimming the water's surface and pool's bottom, vacuuming, sweeping, you name it.  If I needed it done, I trusted my telescopic pool pole. 
A quality pole is one of the absolute essential tools you should have by your side.  And the name says it all: telescopic.  You can use it at its regular length of about 8 ft. and when fully extended, it can go to nearly 16 ft. or more, depending on the kind of pole you decide on.
It's versatile, tough, and ready to take on any pool challenge at a moment's notice.