Swimming Pool Filter Cartridge
Swimming Pool Filter Cartridge Care & Swimming Pool Filters and Pumps for Inground and Above Ground Pool Filter Systems 
Pool cartridge filters are inexpensive and easy to replace. They normally last about 2000 - 2500 operational filter hours. 
I've personally found that cartridge pool filters are the best in terms of a swimming pool filter system They're easy for the first time and well-seasoned pool owner.
In my opinion and all things considered, they're the best water filter system you can get.
Swimming pool filter cartridges for ingound and/or above ground swimming pools are just they say.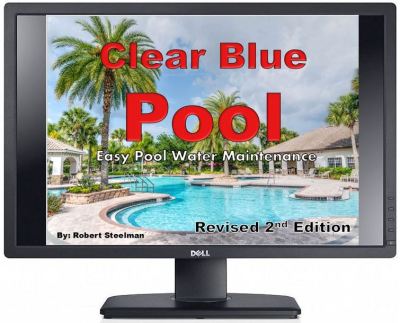 Click HERE to Discover Your Perfect Pool
They work the same as an air filter in a car. Dirty water passes through a filter and comes out clean. It's a very simple process.
Follow the manufacturer's instructions. There are other filters which are more expensive that may last 5 years or longer, depending on pool use and cleaning frequency.
A "No Backwashing" Pool Water System Filter

This is a huge plus for pool owners. You save between 150 - 200 gallons per month for an in ground pool.

Just use a regular garden hose to clean, never a high pressure washer.
You can also use a pool water filter cartridge cleaner to get them clean.
This involves getting a large bucket or trash can, adding water and the pool filter cartridge cleaning solvent, pool or spa filter cartridge in the solution overnight, and spraying it off in the morning.

Remember a good pair of heavy duty rubber gloves and goggles. A good filter rates between a sand filter and DE pool filters.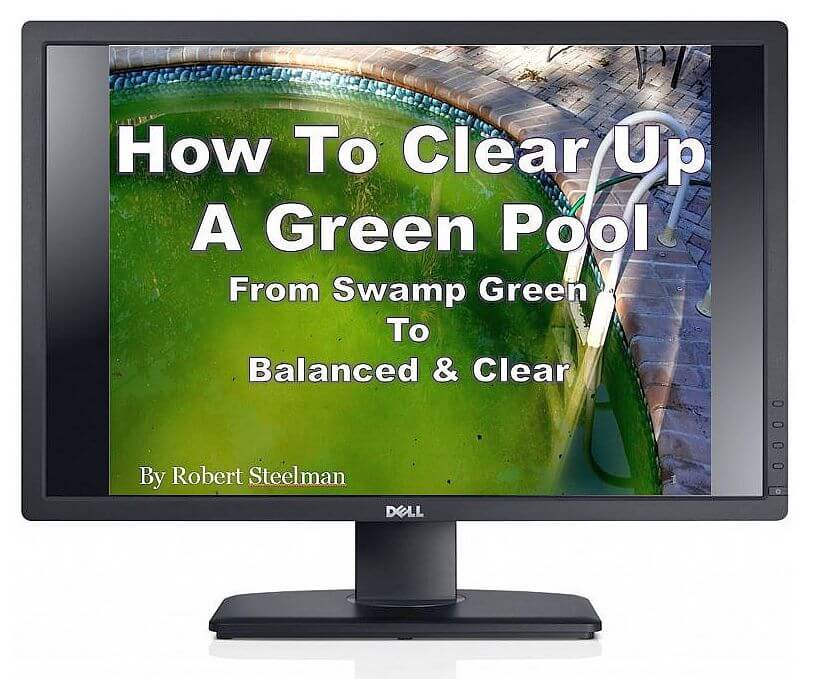 Swimming Pool Filter Cartridge Comparison

Some comparisons between the 3 kinds of pool filters.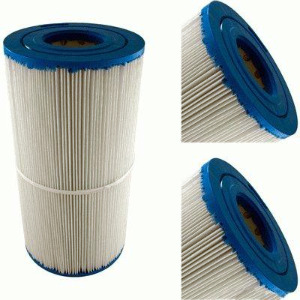 Pros
Good filtration down to about 10 microns. Sand is about 30 microns and DE is about 3 microns.
Lower back pressure than sand and DE pool filter pumps and swimming pool filter parts
Easy maintenance
No backwashing. Simply take the cartridge out, soak it in a cleaning agent, and spray off with a garden hose.
Water savings
Cons
A cartridge swimming pool filter can initially cost more than sand and DE pool filter

Pool cartridge filters require replacement every 2000 - 2500 operational filter hours. Sand can last for years.

Because there's no backwashing and less topping off of the water, your CYA will tend to rise a bit faster
How to Clean Your Swimming Pool Filter Cartridge


You need to clean your pool filter cartridges when the PSI reaches 8-10 PSI above the normal range when you first installed a new cartridge filter.

If you're a lucky one and have a hot tub, clean the filter with a good pool filter cartridge cleaner based on usage. There is no backwashing any swimming pool filter cartridges so you need to remove and clean them.
First is to turn off the pump motor, then the breaker to the pool filter pump. Bleed the air out of the filter if you can. Remove the swimming pool filter cartridges from the housing following the manufacturer's instructions.
Use a garden hose or a water wand. Wash down the swimming pool filter cartridge. Work from the top down, cleaning inside and outside. Getting the angle of the spray at a 45 degree angle will give you the best results. Clean in between all the pleats, every nook, very cranny, and every wrinkle.
NEVER use a high powered sprayer on your filter cartridge. It will destroy the pleats.
Rinse again and again until all the dirt & debris is gone.
Some people choose to let the swimming pool filter cartridge sit in the sun to dry, then remove any loose particles with a stiff pool brush. You don't need to do this but you can.
Get a large bucket with a tight-fitting lid to soak your filters. Use a pool filter cleaner as per directions.
Remember to read the directions on the bottle because not every pool filter cleaner is the same. Submerge the filter in this solution, then place the lid on the bucket.
Allow the filters to soak for about 24 hours 
Remove the filters and rinse in a bucket of clean water. Hold it at one end and dunk them up and down in the water. You should see all the contaminants coming from the swimming pool filter cartridge.
Rinse your filters again with clean water
Optional Step: You could mix muriatic pool acid and water and allow the filters to soak one more time. In a 5 gallon bucket, mix 3 gallons of clean water to 1.5 quarts of pool acid. Place the filter in the bucket and allow to soak until it stops bubbling, or about 5 minutes. Take the filter out and rinse well.
Remember to add acid to water, never water to acid. Keep the container sealed tight when not in use. 
Rinse your filters again with clean water. Failure to remove all of the oils, contaminants, and pool filter cleaner solution may result in partial or complete failure of the filter
Replace it within the filter's housing as per manufacturer's instructions.
Turn on the breaker to the pump
I don't recommend using Diatomaceous Earth (DE) powder. The powder will become trapped in the pleats of the cartridge filter and may shorten its life expectancy.
As always, follow the manufacturer's instructions on pool cleaning tips for your swimming pool filter cartridge and use the proper pool filter cleaner.
This will work for:
Hayward pool filter cartridge
Pentair pool filter cartridge
Jacuzzi pool filters
Pleatco filters
Sta Rite pool filters
and all others.
Go To:
Swimming Pool Care

>
Cartridge Filter
Top Of Page
---
What Other Visitors Have Said
Click below to see contributions from other visitors to this page...