Clear Up White Water Mold & Pink Slime Hot Tub Water Problems
White water mold and pink slime can be confusing but all this will be cleared up today.

By the time you notice any mold or pink slime, chances are your hot tub or pool is infested.  Like having roaches, you'll see 10, but there's 10,000 in your house.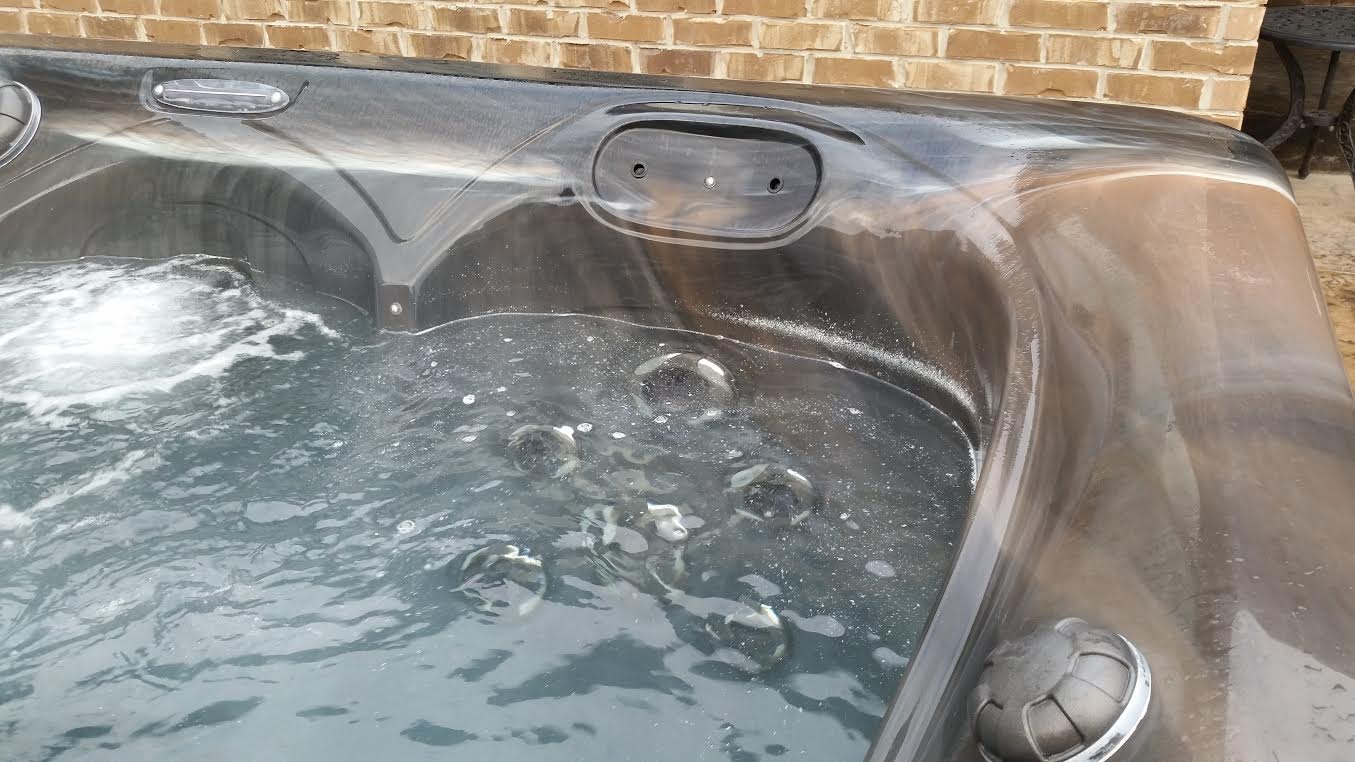 It's not dangerous or poisonous, it just looks kind of bad.  Prevention is always preferred over treatment.  To decrease your chances of getting mold and water damage, you'll want to read on.  With the proper hot tub maintenance, you can have the hot tub you deserve without any water problems. 

Pink Slime and White Water Mold Facts

Some facts about pink slime and white water mold are:
Pink slime is a bacteria
White water mold is a fungus
Neither have been proven to be harmful to humans
More common in hot tubs and spas than swimming pools
Can be resistant to chemicals
Water Mold is naturally occurring so it's something that should be on hot tub owners minds.  If you don't do thorough cleanings and regular water and chemistry checks, you could get an outbreak seemingly overnight.  It can be a challenge to get rid of it, but if things are done right, you shouldn't have any problems.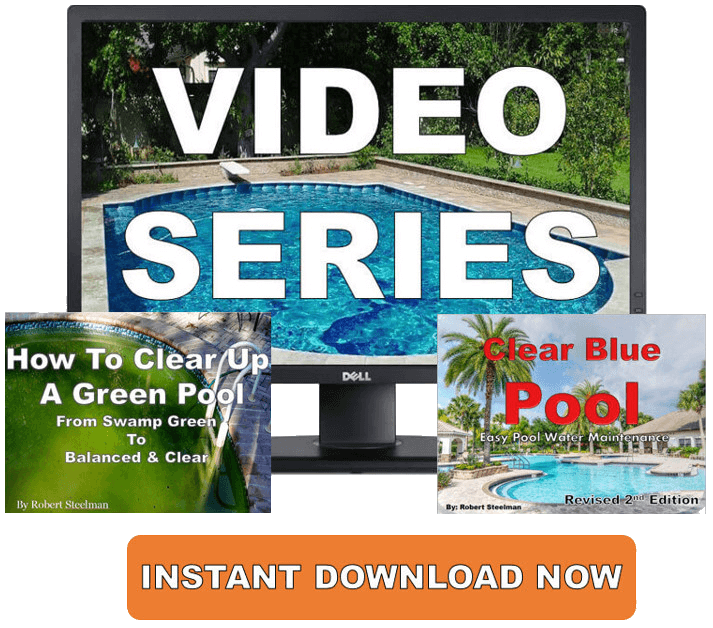 Want step-by-step instructions on shocking your pool and keeping the water crystal clear?
This 12 part exclusive F.T.A. Pool Fix Video Series shows you exactly how to maintain and troubleshoot your swimming pool.  The two eBooks "Clear Blue Pool Revised 2nd Edition" & "How To Clear Up A Green Pool" help you understand the crucial roles of chemistry and filtration in keeping your pool sparkling clear, or overcoming existing issues.  Want to stop paying someone else?  Get these resources and take control! Click on the download button and get started today.  Or get more information right HERE!!  
How To Prevent White Water Mold & Pink Slime
Once you get white water mold, it can be a pain to get rid of.  Clearly, the key to white water mold is proper prevention.  If your hot tub is properly maintained and regularly test the water, then you shouldn't have any problem.  And here's a list to help with your white water mold prevention. 
Clean and vigorously brush everything in the pool and hot tub, including the ladder, steps, sides, floor, and any rails on a weekly basis
Maintain the correct hot tub/swimming pool water care
Give your pool and cleaning equipment a good sun bath.  The sun is a natural oxidizer and will destroy bacteria.
Add an oxidizer into your skimmer to clean the pipes and filtration system
Clean pool toys and floating devices
Clean your solar blanket
Drain and refill you spa or hot tub every 3-4 months or when needed
Allow your fill hose to run for 2-3 minutes before filling your spa
Run the pool filter in the pool 12 hours per day and hot tub 8 hours
Rinse and clean hoses, brushes, and swimming pool vacuums
Add oxidizing chemicals to the skimmers to removes anything in the lines and filters
Chemically clean the filters every 3-4 weeks or when needed
Invest in a mold test kit if you have continuous outbreaks
Get a good water testing kit
Remove Mold & Water Treatment
If you experience these floating flakes of toilet paper, you need to take care of it quick, fast, and in a hurry.
Drain your hot tub
Clean everything in your pool as stated above
Remove any parts that have or may have water mold and remove any mold floating around in adhering to any surface
Add the appropriate algaecide
Chemically clean your filter using 50/50 mix of water and bleach.  You may want to even get a new filter if yours is too far gone.  

Refill your hot tub with fresh water

Bring the

pH

, alkalinity, and hardness into line.  Never add chlorine without first adjusting these three.  Adjust your pH and maintain it at 7.0-7.2, alkalinity to 80-120 ppm, and hardness to 150-250 ppm.

Give your pool or hot tub a good double dose of chlorine shock.  You can use granular chlorine, a.k.a. Calcium Hypochlorite but I recommend liquid chlorine.  It won't raise the pH or hardness like chlorine granules will.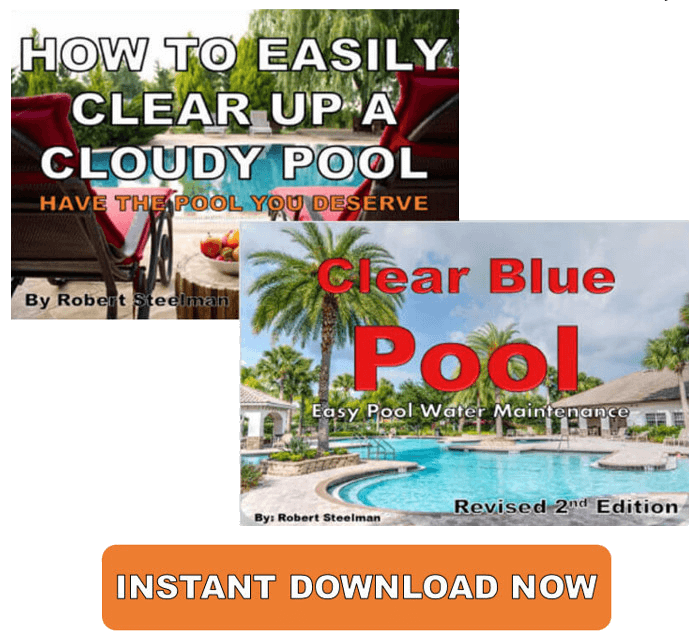 Are you frustrated with your cloudy pool?  Has it been weeks since you've seen the bottom?
"Clear Blue Pool Revised 2nd Edition" & "How To Easily Clear Up A Cloudy Pool" eBook Combo Package teaches you all you need to know about clearing up and maintaining your pool.  Refined and perfected over the last 20 years and is the only evidence-based method available.  Also included is my exclusive F.T.A. Pool Fix on clearing up green and cloudy pools.  Click the download button or HERE to get started today!!
When you add your chlorine, your pH will automatically go up, so you need to get the pH down and keep it there.  You might need to add a 2nd or even 3rd dose of chlorine to maintain a high chlorine level up to 15 - 20 ppm. 
Go To:
Swimming Pool Care

>
Pool Algae

>
Water Mold
Top of Page
---
What Other Visitors Have Said
Click below to see contributions from other visitors to this page...