Water Mold
Water mold and hot tub water damage removal. Hot tub maintenance for water molds and spa water safety.
By the time you notice any mold or pink slime, chances are your hot tub or pool is infested.
Like having roaches, you'll see 10, but there's 10,000 in your house. It's not dangerous or poisonous, it just looks kind of bad.
Prevention is always preferred over treatment.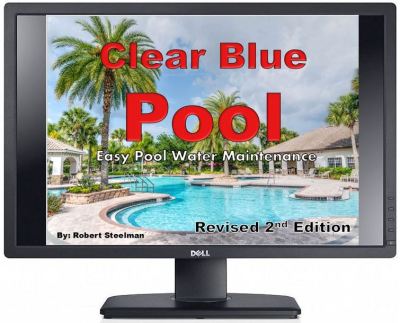 Click HERE To Discover Your Perfect Pool
To decrease your chances of getting mold and water damage, you'll want to read on.
With the proper hot tub maintenance, you can have the hot tub you deserve without any water problems. 

Ways To Prevent White Water Mold

Clean and vigorously brush everything in the pool and hot tub, including the ladder, steps, sides, floor, and any rails on a weekly basis
Maintain the correct hot tub/swimming pool water care
Give your pool and cleaning equipment a good sun bath. The sun is a natural oxidizer and will destroy bacteria.
Add an oxidizer into your skimmer to clean the pipes and filtration system
Clean pool toys and floating devices
Clean your solar blanket
Drain and refill you spa or hot tub every 3-4 months
Allow your fill hose to run for 2-3 minutes before filling your spa
Run the pool filter in the pool 12 hours per day and hot tub 8 hours
Rinse and clean hoses, brushes, and swimming pool vacuums
Add oxidizing chemicals to the skimmers to removes anything in the lines and filters
Chemically clean the filters every 3-4 weeks
Invest in a mold test kit if you have continuous outbreaks
Get a good water testing kit
Remove Mold & Water Treatment

If you experience these floating flakes of toilet paper, you need to take care of it quick, fast, and in a hurry.
Clean everything in your pool as stated above
Remove any parts that have or may have water mold and remove any mold floating around in adhering to any surface
Add the appropriate algaecide
Bring the

pH

, alkalinity, and hardness into line. Never add chlorine without first adjusting these three. Adjust your pH to 7.0-7.2, alkalinity to 85-100, and hardness to 150-250ppm.

Give your pool or hot tub a good double dose of chlorine shock. You can use granular chlorine, a.k.a. Calcium Hypochlorite but I recommend liquid chlorine. It won't raise the pH like chlorine granules will.
Anything over the pH level of 8.0 and you're only using about 25% of the chlorine, which means, you've lost 75% of the active swimming pool chlorine.

When you add your chlorine, your pH will automatically go up, so you need to get the pH down.
Go To:
Swimming Pool Care

>
Pool Algae

>
Water Mold
Top of Page
---
What Other Visitors Have Said
Click below to see contributions from other visitors to this page...