Black Algae
Removal of black algae. Swimming pool maintenance tips and chemical maintenance to get rid of a black algae pool to give you the pool perfect for you.
This kind of algae can give you a real headache if not taken care of immediately.

Unlike brown algae, yellow algae, blue-green algae, or green algae, this little guy forms layers and each layer forms a scab.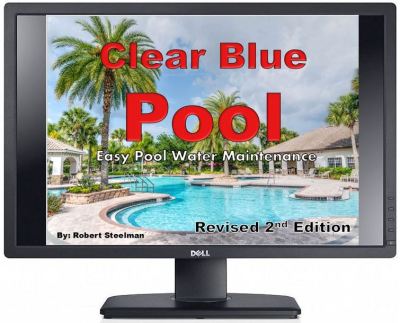 INSTANT DOWNLOAD
Even when you have good pool water chemistry and practice excellent swimming pool care to a "T", it still might not be enough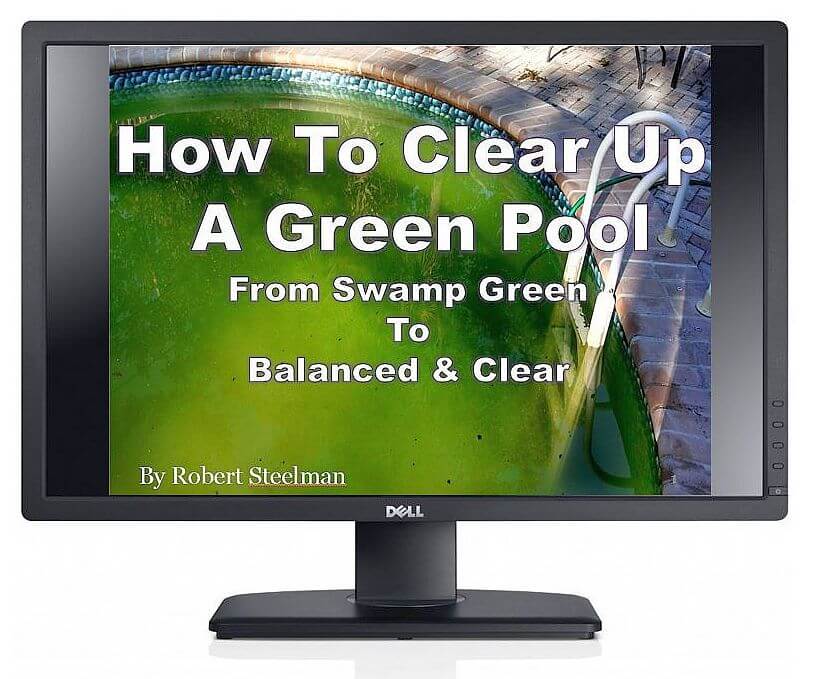 INSTANT DOWNLOAD
You need to get right on this because this bugger, if left on its own, can eat a hole right through your concrete.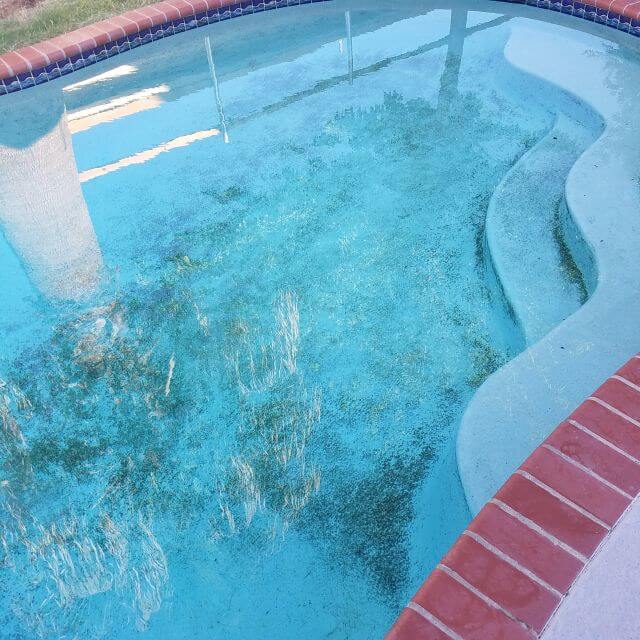 Swimming Pool Black Algae Prevention

Properly balancing all of your pool's chemicals and normal swimming pool care will greatly reduce, but may not eliminate the opportunity for getting green pool water, cloudy pool water, pink algae, and yellow algae.
Having your swimming pool chlorine, alkalinity, and hardness adjusted correctly is very important. Remember to brush and vacuum your pool because this will reduce the dirt accumulation and algae pores from sticking to the pool's surface.
SAFETY FIRST
Always take the proper precaution in dealing with these types of chemicals and read the manufacture's labels.
Use heavy duty rubber gloves and goggles and keep pool chlorine out of reach of children and pets. 
Bring the 
pH, 
alkalinity, and hardness into line. Never add chlorine without first adjusting these three. Adjust your pH to 7.0-7.2. Chlorine is more active at a slightly lower pH level. Alkalinity to 80-100 ppm, and hardness to 150-250 ppm.
Now, anything over the pH level of 8.0 and you're only using about 25% of the chlorine, which means, you've lost 75% of the active swimming pool chlorine. When you add your pool chlorine, your pH will automatically go up, so get that pH down!!
Brush the bottom, sides, and steps to loosen any algae that may be adhering to the surface. 
Purchase a high quality leaf rake, (not those simple blue square skimmers) and scoop out as much debris from the bottom and top of the pool as you can. If you're able, make sure the bottom drain is clear and free from debris.
Continuously run your filter and be sure to backwash 2 times per day until the water has cleared up so there's no cloudy pool water.
If you have a DE filter be sure to re-coat the grids with each backwash.Also watch that the pool's water level does not get below a minimum of 2" from the bottom of the skimmer.
You want to get rid of the dead algae. 
So What's Next?

The algaecide you want to get is a bit on the expensive but it's worth it It's called a "PolyQuat 60". Never use a metal algaecide such as copper. You don't to add anything else to the pool.

Keep brushing with a heavy duty wire brush. Doing this will loosen up the algae and help the chlorine penetrate the spot. Remember, swimming pool black algae has layers so you want to get as many layers off as possible before adding the chlorine.
This is for a concrete pool (gunite swimming pool) and not vinyl swimming pools as this may tear your vinyl liner. Black algae is mostly for concrete and plaster pools. In can happen in vinyl pools but it's rare.  
Next, you'll want to apply granular chlorine, or Calcium Hypochlorite, directly onto the black algae spots on the steps and seats. Before you begin, make sure your pH is at minimum 7.0. Increase and maintain a free chlorine level of 15 - 20ppm using pool chlorine.
If you need to drain your pool, you can get chlorine tablets and go to work, scrubbing the affected area very hard.
You have to get mean with this because it will show no mercy for you. Grind it in, so to speak. Also, take care in using direct chlorine on your vinyl liner as it may bleach or stain the vinyl liner.
Add the pool chlorine around the perimeter of the pool and allow the filtration system Again, allow your system to run for another 24 hours. Vigorously brush your pool as often as you can. You have to get that black algae up from the roots.
Allow your system to run until the chlorine is down to  2 -4ppm. 
Once the chlorine is down to a safe level and your swimming pool chemistry has stabilized, you may see some etching in your plaster from the pool algae.

You may need to get a sanding block from your local pool store and sand the areas where the black algae used to be. 
Chart - Super-Chlorinate Your Pool
(Amount Needed to Reach 10 ppm)

Types Of Chlorine
POOL GALLONS
1,000
5,000
10,000
12,000
15,000
20,000
25,000
50,000
Sodium Hypo
10 oz.
1 3/4 qts.
3 1/4 qts.
1 1/4 gal.
1 2/3 gal.
2 gal.
4 gal.
6 gal.
Lithium Hypo
4 oz.
1 1/4 lbs.
2 1/3 lbs.
3 1/2 lbs.
4 3/4 lbs.
6 lbs.
12 lbs
18 lbs.
Dichlor
2 1/4 oz.
11 oz.
1 1/3 lbs.
2 lbs.
2 2/3 lbs.
3 1/3 lbs.
6 3/4 lbs.
14 lbs.
Calcium Hypo
2 oz.
10 oz.
1 1/4 lbs.
2 lbs.
2 1/2 lbs.
3 1/4 lbs.
6 1/2 lbs.
13 lbs.
Well, there you have it.  I told you killing algae wasn't going to be fun, but if you have a pool with black algae, you gotta get nasty with it.
Go To:
Swimming Pool Care

>
Pool Algae

>
Black Algae
Top Of Page
---
What Other Visitors Have Said
Click below to see contributions from other visitors to this page...