Calcium Hypochlorite
Calcium hypochlorite and swimming pool care. All about pool water maintenance for a pool perfect for you.
An algae swimming pool, green pool water, blue-green algae, mustard algae it doesn't matter to this swimming pool chlorine.
It's tough and ready to go when you are. 

It's a chemical compound that is used for water treatment and as a bleaching agent, is relatively stable, and has greater available swimming pool chlorine level than sodium hypochlorite (liquid bleach).

Common Mistakes To Avoid

What's Good About Calcium Hypochlorite

Some benefits of using swimming pool chlorine granules are:
The level of actual pool chlorine is higher, about 65%-68%

It's lighter and easier to handle

Easier to store

Easier to apply

Can be found at many discount pool chemicals or wholesale pool chemicals stores

Great chlorine for your opening pool time and swimming pool closing

Safe for your salt water pool systems and salt water pool maintenance. Be sure to turn off your salt cells when doing a swimming pool shock or combating green pool water

Helps reduce your pool maintenance cost and general swimming pool care and maintenance

Long lasting when your pool stabilizer is right

Excellent for killing algae

Helps with your pool water balance and pool water care

Safer to apply

Excellent for super chlorination

Can be used with quality chlorine tablets

Great for small swimming pools and kiddie pools
You've watched the above video. Now get all of the information that's too much to include on one website page. Simply click on the eBooks below to have the perfect looking pool you deserve all season long.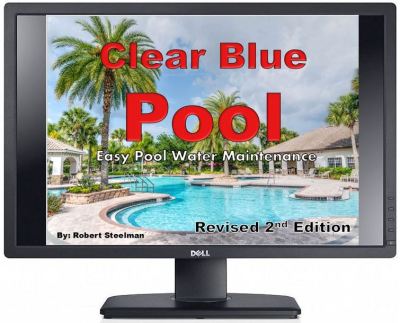 INSTANT DOWNLOAD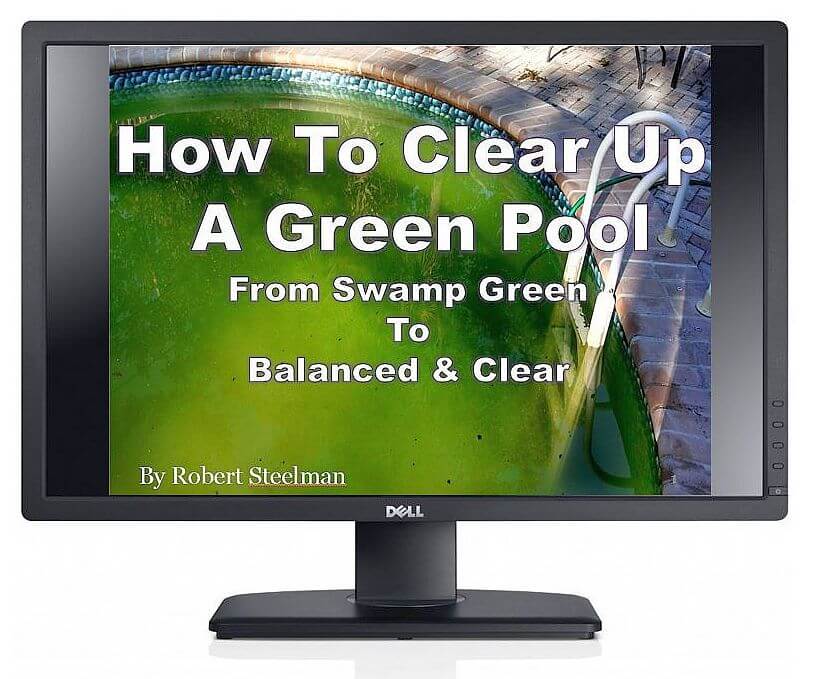 INSTANT DOWNLOAD
Some Negatives
Calcium Hypochlorite does contain about 30% calcium. Places that may have harder fill water like Arizona, California, Nevada, etc...may want to use

liquid chlorine

or straight bleach to chlorinate their pools.

It may also cause a

cloudy pool water

problem. Don't worry about this as it will clear up with proper filtration

Calcium Hypochlorite has a high pH level. If your fill water has an already high

pH level

you may want to consider liquid swimming pool chlorine. Using chlorine granules may increase your pool's pH level.

After you

pool shock

your pH level will go up so keep a bottle of muriatic acid handy to get your swimming pool pH level down.

May cause a flare-up of asthmatic bronchitis if not use properly

After a good pool shock you'll need to vacuum the bottom of the swimming pool

Produces strong, sometimes dangerous hypochlorous acid

Because of its caustic nature, would be considered a hazardous material spill

You must know and understand the dangers of chlorine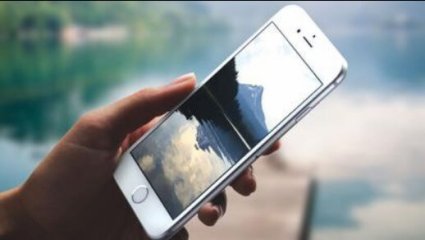 Your Personal Phone Consultation
SAFETY FIRST
Always take the proper precaution in dealing with swimming pool chlorine, and for that matter, any kind of swimming pool chemical

Remember to read the manufacture's labels

Use heavy duty rubber gloves and goggles and keep pool chlorine out of reach of children and pets
Chart - Super Chlorinate Your Pool
(Amount Needed to Reach 10 ppm)
Type Of Swimming Pool Chlorine
POOL GALLONS
1,000
5,000
10,000
12,000
15,000
20,000
25,000
50,000
Sodium Hypo
10 oz.
1 3/4 qts.
3 1/4 qts.
1 1/4 gal.
1 2/3 gal.
2 gal.
4 gal.
6 gal.
Lithium Hypo
4 oz.
1 1/4 lbs.
2 1/3 lbs.
3 1/2 lbs.
4 3/4 lbs.
6 lbs.
12 lbs
18 lbs.
Dichlor
2 1/4 oz.
11 oz.
1 1/3 lbs.
2 lbs.
2 2/3 lbs.
3 1/3 lbs.
6 3/4 lbs.
14 lbs.
Calcium Hypo
2 oz.
10 oz.
1 1/4 lbs.
2 lbs.
2 1/2 lbs.
3 1/4 lbs.
6 1/2 lbs.
13 lbs.
Learn the best way to balance and test your swimming pool chlorine. Calcium Hypochlorite has enjoyed many years of service to many swimming pool owners.
If it's right for you and your pool, why not try it out?
Happy Swimming. 
Go To:
Swimming Pool Care

>
Pool Chlorine

>
Calcium Hypochlorite
Top Of Page

What Other Visitors Have Said
Click below to see contributions from other visitors to this page...