Inground Swimming Pool Liners
Inground swimming pool liners. Discount pool liners can be found but vinyl pool liner repair and pool liner wrinkles can cost money in the long run.
So, it's time to replace that old one with a new one?  Where do you start?  You might be asking yourself, "What the most important part in buying swimming pool liners?"

Could it be the price, selection, service, pattern, thickness, or warranty?  Well, honestly, it's none of those.  If you haven't read through the above ground swimming pool liner section, then I would encourage you to do so.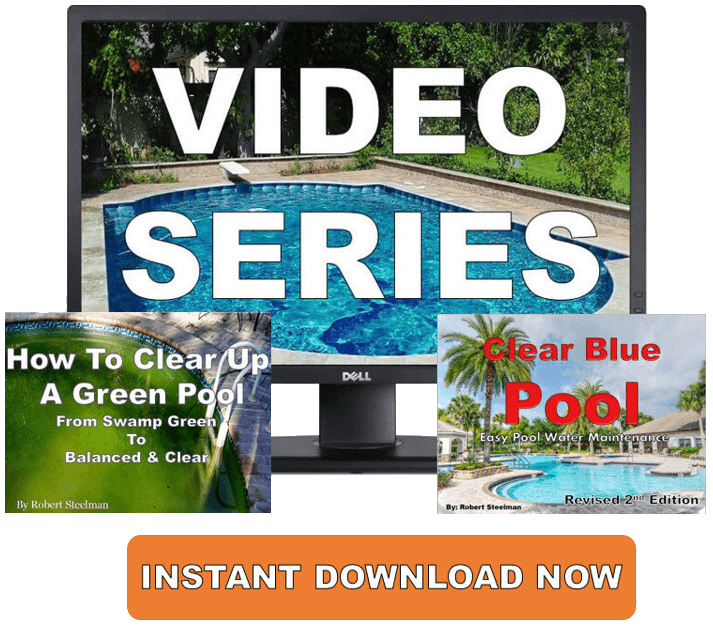 Are you sick and tired of fighting your green pool?  Too many chemicals?  Too many trips to the pool store?  Don't lose another $400 this year on pool care!! 
In my exclusive 12 Part F.T.A. Pool Fix Video Series I show you how to not only clear up your pool but how to keep it perfect all swimming season!!  Refined and perfected over the last 20+ years and is the ONLY and BEST evidence-based system available.  Cut through the confusion with this easy to understand guide to pool water maintenance. Available for computer and mobile devices. You also receive 2 eBooks, "Clear Blue Pool Revised 2nd Edition" & "How To Clear Up A Green Pool". Click the button and get started today!!  Or get more information right HERE!!  
Most Important Part Of Installing 
Inground Swimming Pool Liners
I believe the most important part of the selection process of buying an inground swimming pool vinyl liner is the pool liner manufacturer and contractor who is going to do the vinyl pool liner installation.  Yes, everything else will blur your mind.  Let's say you hire a contractor that doesn't know simple pool liner installation instructions or how to install a pool liner?  Then what?  You're stuck looking at wrinkles and bumps.  Ever catch your toe on a seam?  It doesn't feel very good.  What if the contractor misses a measurement?  Say the guy down the street sells a name brand like Doughboy pool liners, installs it, then leaves town in two years.  What now? 
Pool Liner Installation Disaster!!
Install Your Pool Liner Right The First Time
You'll need to do your homework and choose a quality and qualified pool professional that's local and will guarantee the work to your satisfaction and will do any swimming pool liner repair if needed.  Making this kind of decision is very emotional.  The excitement of getting a new or replacement pool liner is like getting a new car.  The smell and feel is sometimes too much for people to handle, especially if they're passionate about their pools.  There are many available liners on the market and each one is probably very good in its own right.
But the product is only as good as the contractor who installs inground vinyl liners. 
Choosing Inground Swimming Pool Liners 
So you're finished with the first part.  You've done your research, found a good local contractor, and now it's time to choose the best inground vinyl liners.  Next is the fun part.  The most important aspect of going through the pool vinyl liner process is to choose the one that "speaks" to you.  I know this may sound a little corny, but it's true.  When you see all those perfect swimming pool vinyl liners, you'll know which one is for you.  Remember, you'll be looking at this color and pattern for the next few years, and you'll want to make sure it's right.
What YOU think matters most, and nobody else.   
Choose The Right Tile Pattern
Will you have tile, or not?  That's a decision that only you can answer.  The tile pattern can add a nice little accent piece to your pool, but it could take away from the liner effects you're hoping for.  All that matters is that you like it and works in your world.
Your Pool Water Color
That may sound just a bit strange.  Shouldn't water be clear?  Yes it should be, but when you have a colored pool liner, the water will change colors.  You might want a slight blue, or a hint of color here and there.  Rich blue colors and patterns have the most "oomph" while lighter shades of blue, Aqua, and Turquoise will have a beautiful glistening effect. 
Choose The Right Pool Liner Thickness
Standard liner thickness is 20 mil. although you can go higher.  The fit of the liner is also important for longevity and durability.    
Inground Vinyl Pool Liner Chart...Beaded Pool Liners Are The Most Popular
How Much Does It Cost To Replace An Inground Pool Liner?

It can vary from region to region, but typically you'll be looking at around $3,000 - $5,000 to replace your inground pool liner.  Above ground pools are much less and can start around $500 and go up from there.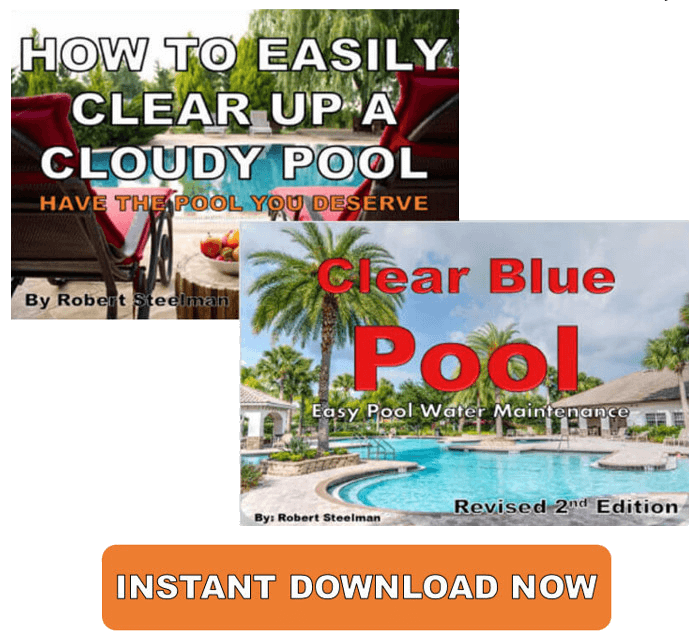 Are you frustrated with your cloudy pool?  Has it been weeks since you've seen the bottom?  Tired of losing so much money on your pool? 
"Clear Blue Pool Revised 2nd Edition" & "How To Easily Clear Up A Cloudy Pool" eBook Combo Package teaches you all you need to know about clearing up and maintaining your pool.  Refined and perfected over the last 20 + years and is the ONLY and BEST evidence-based system available.  Also included is my exclusive F.T.A. Pool Fix on clearing up green and cloudy pools.  Click the download button or HERE to get started today or go HERE for your Resources Page to learn about your eBook!!
How Long Do Inground Swimming Pool Liners Last?

You'll find the average inground pool liner will last between 5 - 10 years.  The average above-ground pool liner will last about the same amount of time.  Please keep in mind this is in a perfect world.  Many factors must be taken into consideration such as sun, heat, UV rays, and pool chemistry.  Most pool liners have a "25 - 30 year" warranty.  But, after doing this pool gig since 1999, I can tell you that's a joke.  Many warranties are extremely prorated.  Most of the time a pool liner that has a 25 year warranty will only have a FULL warranty for 2 - 5 years, then the prorate starts.  Please don't think that if your liner rips in the 24th year, you can simply call up the manufacturer and get a brand new liner installed for free.  As they say in Virginia, where I'm from, "that sure ain't not never gonna happen".   
Recommended Reading For You
Please check out the link above as they go into great detail about the types of pool liners and exactly what to look for. 
Can I Get Any Inground Swimming Pool Liner I Want?

Good question.  The answer is "kinda yes".  There are many different styles of swimming pool liners.  The days are long gone when you were relegated to a solid blue color.  You can always ask the company if they will install the liner for you.  They all want your business, but you need to remember the correct size and shape of your pool to get the right fit.

Talk to your local pool supply company, contractor, or simply go online and look at the many different styles and colors of inground swimming pool liners, inexpensive and cheap pool liners, and above ground pool accessories. 
Go To:
Top Of Page
What Other Visitors Have Said
Click below to see contributions from other visitors to this page...