Aboveground Swimming Pools: Great Sizes, Benefits and Prices
Aboveground swimming pools constitute about 50% of all pool sales in the United States.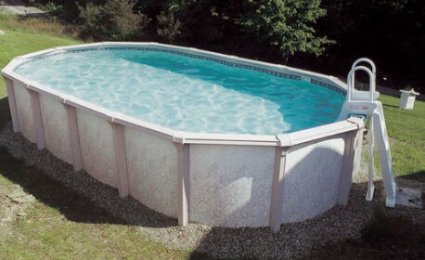 Wanna have fun?  In the Summer?  Friends and family?  Give me a few seconds to introduce you to this.  Fair enough?  More and more people are choosing above ground swimming pools than a regular in ground swimming pool due to their durability and variety of options.
Others turn to these pools due to their low installation cost. Installation is fairly easy, if you're not the one doing the pool installation.  Some concern must be taken into consideration.  These pools do need a certain level of competence installing them. Take your time, read the directions, and do the job right the first time around.  Don't rush or cut any corners because you could have a dangerous mess on your hands if you're not careful.  
Easily Clear Up A Green Above Ground Swimming Pool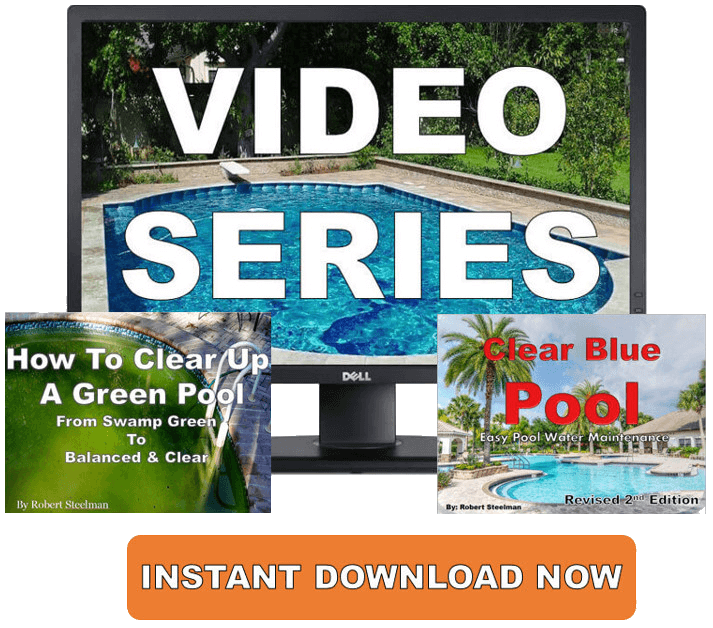 Are you tired of having a green pool?  Has it been weeks since you've seen the bottom?  Don't lose another $400 this Summer!!
In my exclusive 12 Part F.T.A. Pool Fix Video Series I show you how to not only clear up your pool but how to keep it perfect all swimming season.  Refined and perfected over the last 20 years and is the only evidence-based method available.  Cut through the confusion with this easy to understand guide to pool water maintenance.  Available for computer and mobile devices. You also receive 2 eBooks "Clear Blue Pool Revised 2nd Edition" & "How To Clear Up A Green Pool".  Click the button and get started today!!  Go HERE for more details or to my Resources Page right HERE to learn about the eBook!!
How To Buy A Used Above Ground Swimming Pool

Benefits of Aboveground Swimming Pools
Fun for you and your family

Socialize with friends and neighbors

Easier installation, maintenance, and repairs

Easy 

swimming pool lights

 installation

Less debris in the pool from leaves and grass clippings
It's also more difficult for animals to gain access, especially dogs, cats, and even skunks.
Great solution for a smaller backyard or where the water table seems a bit high.  Locations such as the Northwest where 35-40 inches of rain per year is not uncommon, so many people prefer above ground pools.
In many cities an above ground pool in not considered a permanent structure so your property taxes may not go up
Check with your local officials for your specific rules and regulations.
Disadvantages Of 
Aboveground Swimming Pools
May not be right for serious swimmers

Size restrictions

"Deep end" is no more than 4-5 feet

Usually no diving board, slide, or fancy waterfalls

Harder to lap swim due to its restrictive size

May not be able to have an above ground swimming pool designed to match your backyard or the design of your house

More difficult to see inside the pool at ground level
If you are an aboveground swimming pool owner, you may find this style of pool offers a certain flexibility that you may not find in a regular in ground swimming pool.
Recommended Reading For You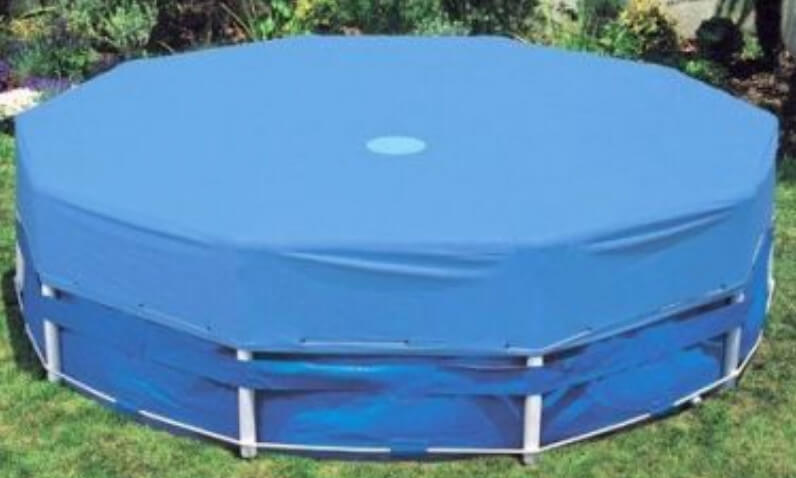 Portable Pools - Portable swimming pools and exercise swimming pools.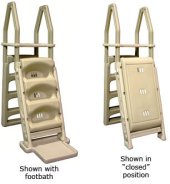 Pool Ladders - Above ground swimming pool ladders and accessory parts.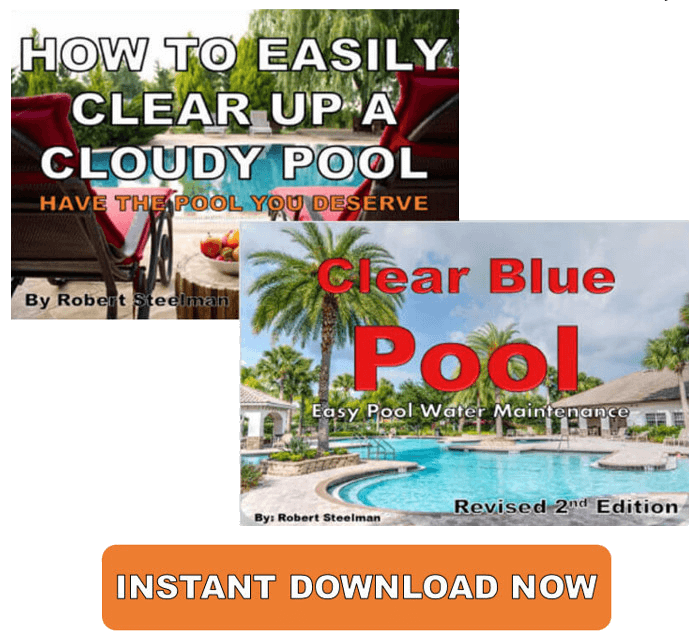 Frustrated by adding chemicals and trying to keep your pool clear all the time?  Too many chemicals?  Don't lose another $400 this swimming season!!
"Clear Blue Pool Revised 2nd Edition" & "How To Easily Clear Up A Cloudy Pool" eBook Combo Package teaches you all you need to know about clearing up and maintaining your pool.  Refined and perfected over the last 20 + years, and is the ONLY and BEST evidence-based system available.  Also included is my exclusive F.T.A. Pool Fix on clearing up green and cloudy pools.  Click the download button or HERE and get started today or go to my Resources Page right HERE to learn about the eBooks!!
Installation Cost For Aboveground Pools

The installation cost for a quality above ground pool can range from $1,000–$3,000, depending on the size and type of pool.  Oval pools will normally cost more to install than round pools.  Total cost for a quality aboveground pool such as Kayak Pools can be around $10,000.
You can find smaller and less expensive above ground pools at larger retailers like Walmart.  In season, the #1 seller they have is Intex.  These types of pools are much less expensive, can be set up within a matter of minutes, and usually cost between $100–$800.  Being they're inexpensive you can only count a limited number of Summer uses, usually between 1–3 swimming seasons.
Remember when buying an aboveground pool, especially a used one, the most expensive component will be the liner.  Let's say you got a good deal on a used pool liner.  Let's say it's less than 2 years old.  It might be worth your while and try to install it with a back-of-your-brain assumption that you will need to buy a new one.  Even minor shrinking that occurs may cause wrinkles and the liner might not fit correctly.  So be careful.  

Go To:
---
What Other Visitors Have Said
Click below to see contributions from other visitors to this page...