10 Benefits Of Aboveground Swimming Pools
Wanna have fun?  In the Summer?  Friends and family?  Give me a few seconds to introduce you to this.  Fair enough?  More and more people are choosing above ground swimming pools than a regular in ground pool due to their durability and variety of options.
Others turn to these pools due to their low installation cost. Installation is fairly easy, if you're not the one doing the pool installation.  Some concern must be taken into consideration.  These pools do need a certain level of competence to install them. Take your time, read the directions, and do the job right the first time around.  
What Is An Above Ground Pool?
Above ground pools have either steel or aluminum walls, resin or metal support beams, a vinyl liner, a pump motor and filter system.  Their shapes are normally oval or round, and can vary in size from 12' to 33' in diameter with depths of 48" – 54" deep.
Above ground swimming pools are constructed on top of the ground, so it will be easier to clean due to the fact they attract less dirt and critters.  When weekly pool maintenance is required, you'll find the pool can be cleaned faster compared to an inground pool.  If a repair needs to be done, it's significantly easier to fix, being the structure is on top of the ground and not built into the ground.
How Long Do Above Ground Pools Last?
Nothing lasts forever, and this includes pools.  There are many variables to consider when we start to talk about the average life span of an above ground pool.  And the word "last" is subjective.  Weather, maintenance, and accidents can all play a part, so there's really no hard-and-fast rule that applies to everyone and every situation. 
However, taking all we can into consideration, we can safely assume a well maintained above ground pool can last from 10 - 15 years before needs a new liner or repairs.  When you purchase your pool from a trusted and quality manufacturer and properly maintain your pool, it can last many years longer than that.
Benefits Of Above Ground Swimming Pools
If you're thinking about installing an above ground pool, here are some benefits to consider:

1. Above Ground Pools Are Affordable
The first thing on most people's mind is the price when they're considering a product or service.  Above ground pools are budget friendly and are a great option for many families.  Nationally known brands such as Doughboy know that affordability doesn't mean you must compromise in quality.  You can literally save thousands purchasing an above ground pool. 
2. Fast Installation
Above ground pool installation is surprisingly fast compared to an inground pool.  Installation times can vary, depending on the style of pool you choose, condition of your backyard, and access points.  The more barriers you have, the longer the installation will take.  Overall, and with professional help, there's no reason why you couldn't have your above ground pool installed in a weekend.
3. Easier Maintenance
I've been taking care of and inspecting pools for over 20 years, and I can certainly say above ground pools are easier to maintain compared to an inground pool.  They will normally have less dirt in them because everything is above ground.  The equipment is in close proximity to the pool, so there's less walking back and forth to the pump motor and filter. 
4. Above Ground Pools Are Safer
When installed properly and with added safety features such as a pool fence and removable ladders, above ground pools are inherently safer.  Most above ground pools are already between 48"and 54" tall, which makes climbing into it more difficult.  A higher entry point lowers the risk of accidents.
5. Saves Space In Your Yard
Above ground pools can take up much less space than inground pools.  For smaller yards, or for those with limited space, an above ground pool is the way to go.
6. Saves On Heating Cost
Most above ground pools don't require a heater.  This is due to the fact the entire pool is being warmed by the sun, compared to an inground pool where the sun simply warms the water.
Due to their nature, above ground pools can maintain more of their heat.  This can be a benefit for those who live in cooler climates or have shorter swimming seasons.  For an added benefit, you can also add a solar cover which can trap even more heat, thus extending your swimming enjoyment earlier and longer in the season.  
7. They're Mobile
Above ground pools are considered portable pools, and for good reason.  Unlike inground pools that are permanently fixed into the ground, above ground pools can be moved.  If you decide to move into another house and want to keep your pool, you can disassemble it and take it with you.  Just remember that you will probably need a new liner.  Used above ground pool liners are not designed to be reinstalled.

8. Save Money On Taxes and Insurance
Because above ground pools can be considered a non-fixed asset, meaning, it's not actually part of the home or property, the taxes and insurance premiums can cost considerably less compared to an inground pool.  While it's true that in some parts of the country an inground pool may raise the value of your home, this can translate into higher taxes.  Above ground pools are not a permanent fixture which means that may avoid an increase in property taxes.  Check with your local tax office if you're considering installing an above ground pool. 
9. Build Your Amenities
The sky is the limit when it comes to personalizing and building amenities for your above ground pool.  Do you want a quarter deck around your pool, or maybe a half deck?  How about outdoor lighting, lattice work, and an umbrella for shade?  Are you thinking about a salt water above ground pool?  Let's tick that box as well!!
And let's not forget landscaping accents around the pool.  All of these and more can easily be added to your above ground pool to give it a personal touch that's unique to you. 
10. Fun With Family and Friends
Ask 10 people to help with your yardwork and see how many volunteers you'll get.  Now, tell the same 10 people you're going to have a cook out and swim party, and see how many people show up.  You know where this is going, right?  Everyone loves to eat and swim, and there's no better way to do that, and quickly I might add, than with an above ground swimming pool.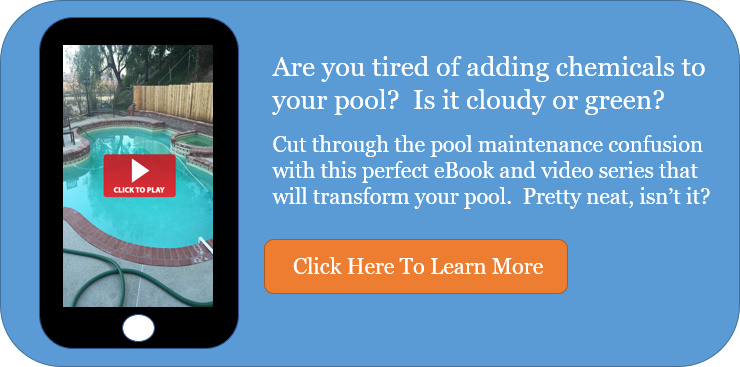 Installation Cost For Aboveground Swimming Pools

The installation cost for a quality above ground pool can range from $1,000–$3,000, depending on the size and type of pool.  Oval pools will normally cost more to install than round pools.  Total cost for a quality aboveground pool such as Kayak Pools can be around $10,000.
You can find smaller and less expensive above ground pools at larger retailers like Walmart.  In season, the #1 seller they have is Intex.  These types of pools are much less expensive, can be set up within a matter of minutes, and usually cost between $100–$800.  Being they're inexpensive, you might enjoy only a few number of Summer uses, usually between 1–3 swimming seasons.
Remember, when buying an above ground pool, especially a used one, the most expensive component will be the liner.  Let's say you got a good deal on a used pool liner and it's less than than 2 years old.  It might be worth your while and try to install it with a back-of-your-brain assumption that you will need to buy a new one.  Even minor shrinking that occurs may cause wrinkles and the liner might not fit correctly. 

Your Above Ground Pool Masterpiece

Let's be honest.  Inground swimming pools doe have some advantages over above ground pools and that cannot be denied.  However, above ground pools have their own advantages as well. 
The dream of owning your own pool is not only for the rich and famous.  Thankfully, modern above ground pools have changed that for the better.  Summer is on the way.  The question is, will you enjoy it in a brand new above ground pool? 
What Other Visitors Have Said
Click below to see contributions from other visitors to this page...

Salt Water Damage To Pool
I have a 15x30 aluminium pool. Part of the pool has a deck around it. At the beginning of this pool season I noticed holes in the pool wall at the bottom, …