Above Ground Swimming Pool Filters
Choosing above ground swimming pool filters can be an issue, but which one to pick? Pool sand filter problems and swimming pool DE filter issues can be bad for a pool owner.
Want step-by-step instruction on all of these filters?
This video series shows you exactly how to maintain and troubleshoot your swimming pool filter. The two ebooks help you understand the crucial role of filtration in keeping your pool sparkling clear, or overcoming existing issues.  Want to stop paying someone else? Get these resources and take control!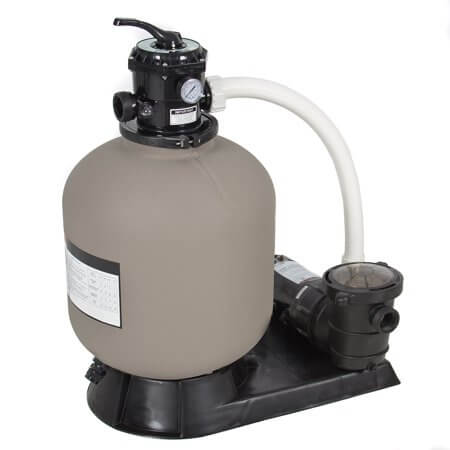 Sand Filter
Just as the name implies. It uses sand to filter the dirt and debris from your pool water. The water comes through the suction side of the filtration system and passes through the sand filter.
The clean water is then returned back to the pool. Needs to be backwashed when the pressure reaches 8 - 10 psi over your "just backwashed" pressure. Sand filters have the least filtration capability out of the 3 kinds of filters.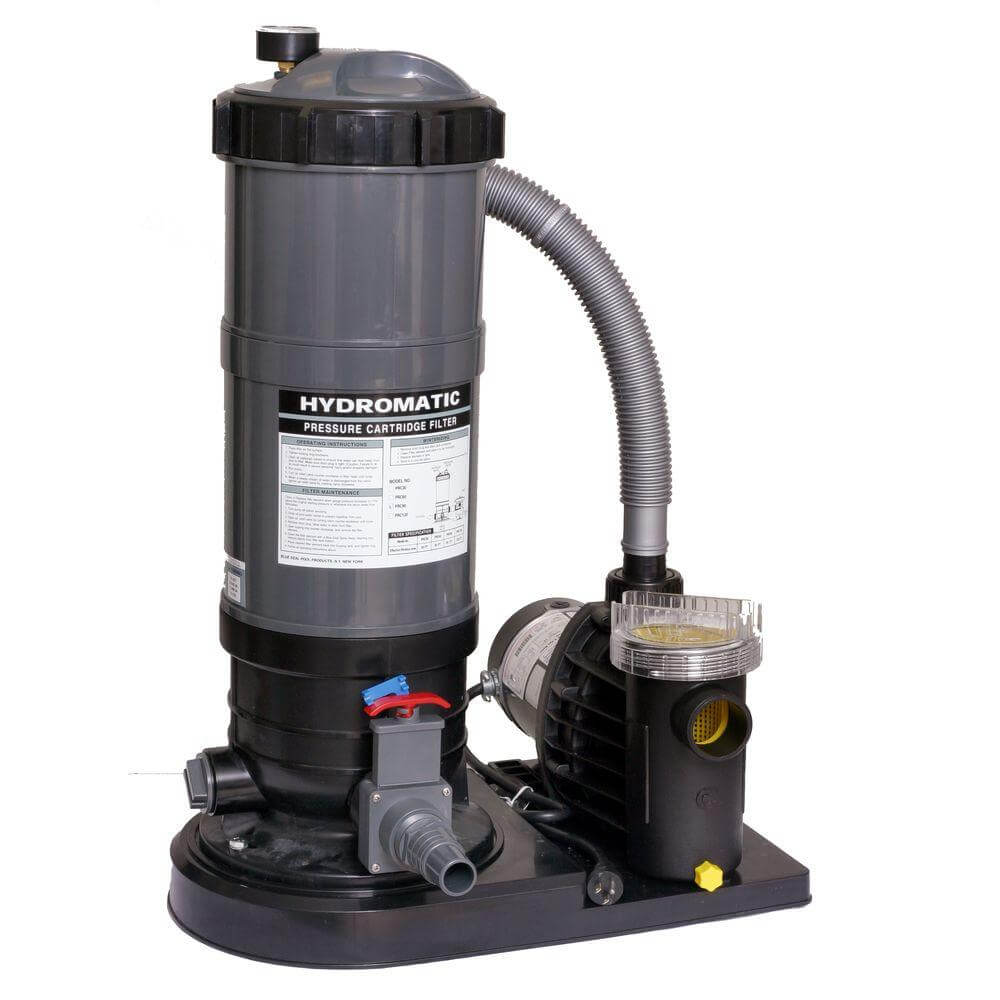 Cartridge Filter
Works just like the air filter on your car. Dirty water goes in and clean water goes out. The dirt, debris and algae get trapped inside the pleats. No need to backwash, but they must be rinsed out with a garden hose. NEVER use a high pressure cleaner. It will rip the pleats. Rates between a DE and sand filter.
Cartridge filters only last about 2500 - 3500 filter hours. Places that keep their pools open all year long may need to replace the filters every 1.5 - 2 years, which can get a little expensive. Those who close their pools for the Winter may be able to get 3 - 4 seasons out of the cartridges.
D.E. Filter
The best in terms of filtration, but can sometimes be troublesome. DE filters can filter down to 2 microns and are considered the "water polishers" of pool filters. They need to be "bumped" every so often.
The grids or fingers can tear which allows DE to go back into the pool. Backwashing is required when the pressure on the psi gauge read 8 - 10 psi over your "just backwashed" pressure.  
Please don't worry if these sound a little confusing. That's why you're here. To get the information you need. 
Are you looking for the best swimming pool filter, brand, or pool filter parts? What manufacturers are there and how about cleaning a swimming pool filter? Here's a short list to cover your above ground swimming pool filters for cartridge, sand, and DE (diatomaceous earth pool filter):

Above Ground Swimming Pool Filters Manufacturers
Hayward (sometimes called Haywood)
Jacuzzi
Intex
Pentair
Sta-Rite (sometimes Sta Rite or Starite)
Proline
Waterway
Lomart
Doughboy
Purex
Nautilus
Astral
Jandy
Apollo
Unicel
Dayton Motors
Go To:
Swimming Pool Care

>
Above Ground Pools

>
Above Ground Swimming Pool Filters
Top Of Page