Swimming Pool Maintenance Cost: What's The Cost To Maintain A Pool?
Pool maintenance cost and pool maintenance tips. The ultimate swimming pool care manual and guide for weekly pool maintenance and mistakes to avoid.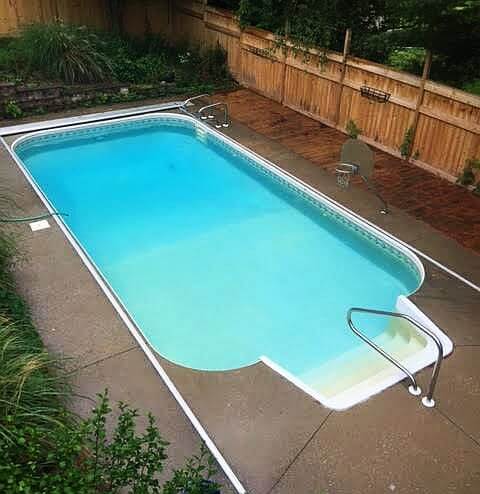 Summer is here!!  You have your brand new pool ready to go?  Everything is in line?  Great!!  But, what about the weekly cost?  Chemicals?  Electricity for the pump motor?  And your time?  Where did all those "extra" things come from?  Above ground swimming pool maintenance, as well as in ground pools, is and will always be a part of owning a residential pool.  In hotter areas of the country you will see an increase in chemical use no matter how well you take care of the pool.  You could hire a professional pool service but with the right information you'll probably do it yourself for a fraction of the cost.
A standard pool will cost you about $1 per 1 gallon of water. This means if you want a 25,000 gallon pool you're going to spend about $25,000.  Keep in mind this is just for the pool and filtration system.  Landscaping and safety fences (which are often required by local zoning laws), will cost more.  Pool installation is going to be your biggest cost but there is the weekly and monthly maintenance factor to consider such as chlorine, acid, pool tabs, and any repairs that will need to be made.
National Average For Pool Maintenance Costs

The national average price is $233 per one-time pool cleaning.  Places that have more pool competition could be lower while those places that have short swimming seasons can generally be higher in price. The monthly average for maintaining a pool is $135.

Owning a home with a swimming pool is wonderful during the Summer.  But with having a pool comes responsibility and a little maintenance.  Most pool owners are more than capable of performing some maintenance.  However, it's best to leave some things to the professionals if you're unsure.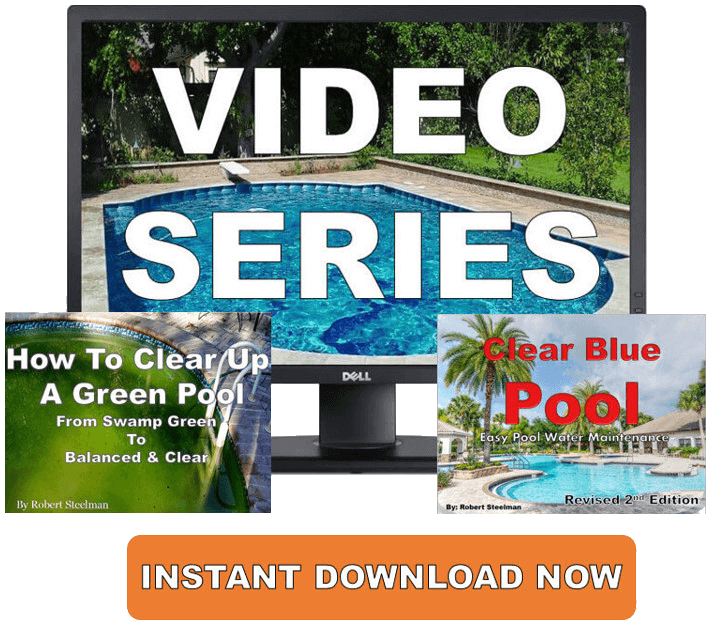 Do you want the pool you deserve but aren't sure what to do?  Are you tired of having a green pool?  Don't lose another $400 on your pool care!!

In my exclusive 12 Part F.T.A. Pool Fix Video Series I show you how to not only clear up your pool but how to keep it perfect all swimming season.  Refined and perfected over the last 20 years, and is the ONLY and BEST evidence-based system available.  Cut through the confusion with this easy to understand guide to pool water maintenance.  Available for computer and mobile devices. You also receive 2 eBooks, "Clear Blue Pool Revised 2nd Edition" & "How To Clear Up A Green Pool".  Click the button and get started today!!  Or get more information right HERE!!  

Swimming Pool Care & Maintenance
Giving you an exact number or dollar amount is like asking how many rocks there are in the world.  Larger pools will obviously require more cleaning time and chemicals.  It depends on many factors:
Kind of

water testing kit

Chemical use

Length of time you run the pump motor

 

Evaporation

Foreign matter in the pool

Hot weather

Filtering system and pool filter cleaning

Broken/lost parts and equipment, pool equipment repairs, and swimming pool sand filter maintenance

Additives

Swimming

pool winterization

Pool maintenance supplies

Type of pool (concrete or fiberglass)

Type of heating and pool heater repair

Length of pool season

Closing the pool

Your utility provider's rates.  

Obviously this will be different in each part of the country.
Average Price For Pool Maintenance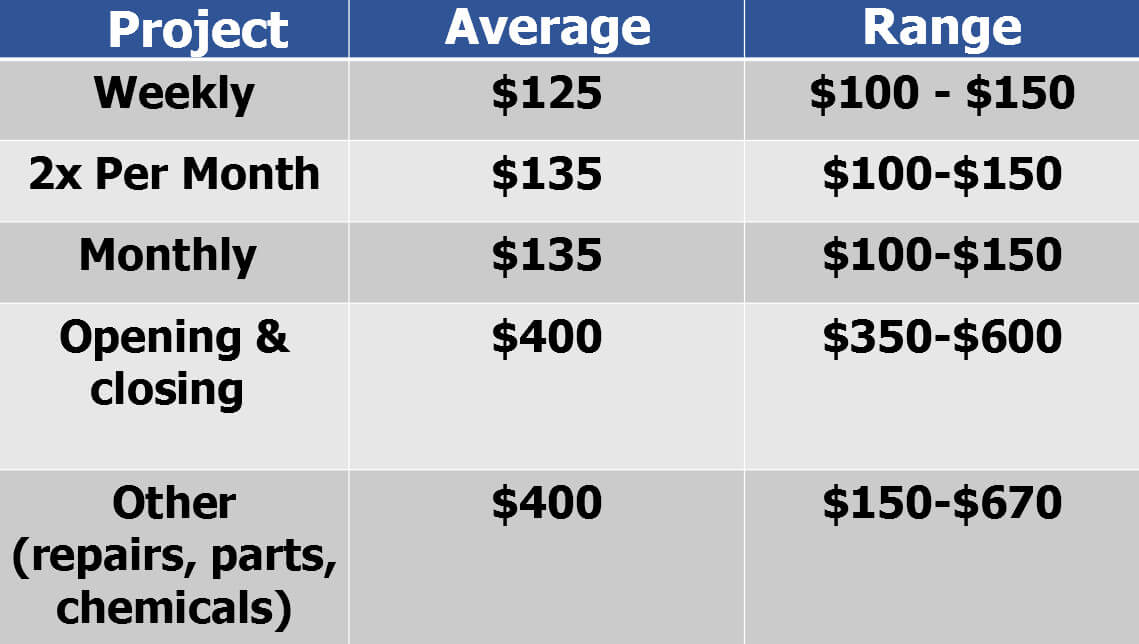 Weekly Swimming Pool Maintenance Cost
Your normal weekly swimming pool care and maintenance would include:
Checking and/or removing debris from the pump filter basket

Checking and/or removing debris from the skimmer(s)

Chemical readings

Add water if needed

Back-wash if needed

Check and remove debris from pool cleaner

Brush the steps, sides, and bottom of the pool

Check the chlorine tablets

Listen for any strange noises from the plumbing, pump motor and filter (straining, whining, grinding, gurgurling, etc...)

Add any needed chemicals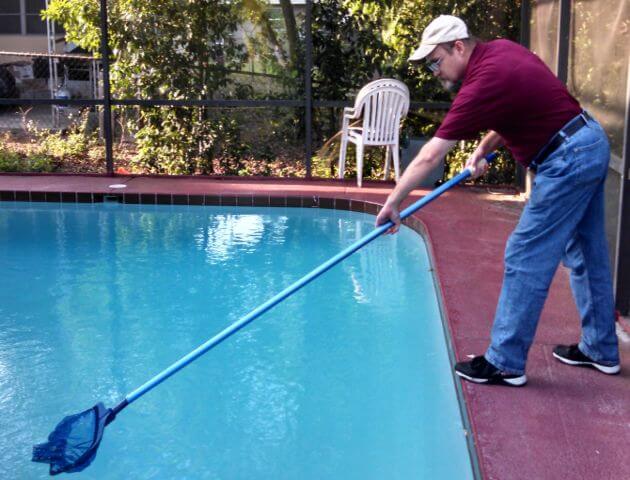 How Much Might A Local Pool Company Charge
Most pool professionals generally charge between $65 to $100 per hour with a $65 service call.  Exact pricing depends upon your size and type of pool, along with how labor intensive the work will be.  Pool service pros and technicians should be familiar with all aspects of your pool including chemistry, plumbing, and electrical applications.
Some independent pool professionals might only do chemicals if asked, while others are equipped to maintain your pool on a weekly basis which includes brushing and sweeping, chemicals, filter checks and backwashing, and even plumbing and filter installations.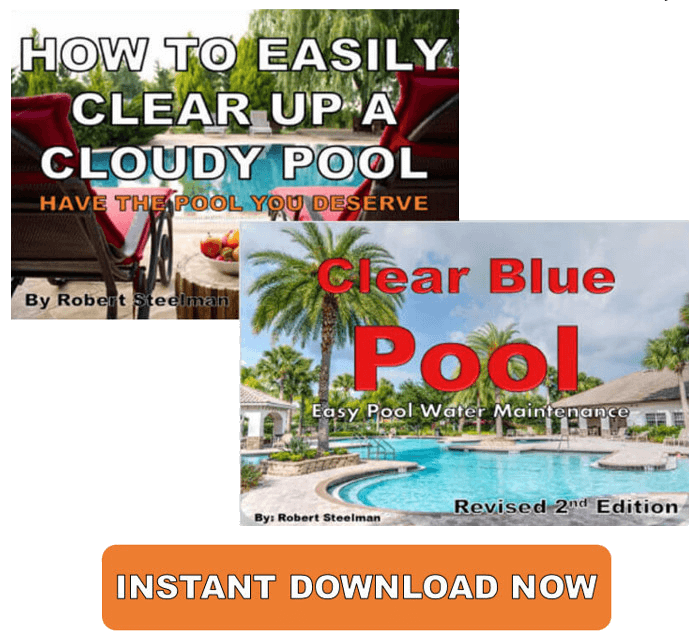 Are you frustrated with your cloudy pool?  Has it been weeks since you've seen the bottom?  Tired of losing so much money on your pool? 
"Clear Blue Pool Revised 2nd Edition" & "How To Easily Clear Up A Cloudy Pool" eBook Combo Package teaches you all you need to know about clearing up and maintaining your pool.  Refined and perfected over the last 20 + years and is the ONLY and BEST evidence-based system available.  Also included is my exclusive F.T.A. Pool Fix on clearing up green and cloudy pools.  Click the download button or HERE to get started today or go HERE for your Resources Page to learn about your eBook!!
Pool Closing or Winterization 

The price of closing and winterization can range from $100 to $600.  This price is dependent upon where you live and should include: 

Cleaning (removing debris, brushing, vacuuming)
Back-washing, removal, and storage of the filter if applicable
Blowing out lines or adding anti-freeze
Balancing and shocking the pool
Lowering the water level to the acceptable level 
Install the cover
It can take 1 - 2 days for a professional to perform these tasks.  However, an experienced pool owner can do it with the right information and help.  Pool opening is pretty much the same and the price should be close to the pool closing price.
Average Inground Swimming Pool Maintenance Cost
A good water testing kit will ensure your chemicals are balanced correctly.  Chemicals for an average 20,000 - 25,000 gallon pool should be no more than around $20 per month.  According to the National Association of Realtors inground swimming pools can add an average of 7.7% to the value of a home.  In the southwest part of the U.S. a pool can add 11% but in places like the mid-west only 6%.  To break this down even further lets take the worst case scenario.  In Arizona where temperatures can reach 115 degrees you'll probably spend about 50 cents per day on chlorine tabs for a total of $15 per month.
About $15 - $25 per month on pool chlorine and muriatic acid.  Then add any algaecides, Sodium Bicarbonate (for alkalinity) and water use (evaporation and drag off) and you could be near $50 per month.  We haven't even touched on broken parts, DE filters, and electricity use.
Pool Maintenance To Consider
Think about pool maintenance costs when buying a house and:

The age of the pool

If it's 10 - 12 years old you might be headed for some repairs.  You're much better off to get the pool inspected first.  Many pool owners spend a couple hours a week skimming, scooping, taking chemicals readings, back-washing, brushing etc..  Ask yourself if you're prepared for this responsibility.

Will you use it?  And how often?  If only once or twice per month maybe it would be better to check out your public swimming pools.  If once or twice per week or more, a pool might be right for you.  

Can you afford the pool maintenance cost?

If you're in a hot area, your chemical use will go up.  If you're in a cooler climate, your heating might go up.

Unless you're in the business of buying and selling homes with swimming pools, a pool in the most strictest of senses is not an asset.

But if you're staying in your house for a long time and plan on using your pool, then your swimming pool chemical maintenance cost will not matter as much.  It's probably money well spent.  




Go To:
Top Of Page
What Other Visitors Have Said
Click below to see contributions from other visitors to this page...

New Pool With Well Water And Red Algae Not rated yet
We are considering installing a new in ground pool. But we have well water that has red algae in it. (south texas). Water is crystal clear until you …
How Much To Maintain My Own Pool Not rated yet
A saltwater pool with chlorinater, gets fornight service at the moment, want to save $. How much will it cost? Is it worth it/easy and what equipment …