Public Swimming Pools | Find A Local Pool and Have Fun
Public Swimming Pools & Swimming Pool Safety Regulations. Enjoy Your Local Public Swimming Pool With Your Family & Things To Look Out For.   
Large local pools are a great place to do on those hot Summer days.  If you're in a bigger city, you could have dozens of pools.  Some are free and some are not.  When you and your family go swimming use a hot tub or spa, the pool operator/manager must adhere to the federal, state, and local swimming pool safety regulations.  When I was the pool operator at the YMCA I made sure all the patrons and guests had a great time swimming with friends and family.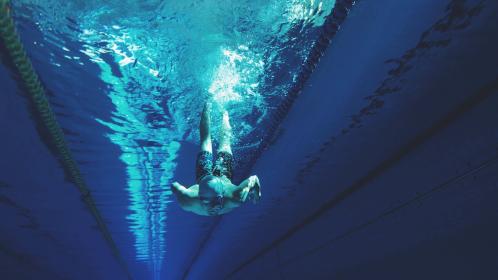 Public Swimming Pool Regulations

Public pool rules and regulations are not there to keep you from having a good time.  They're created and enforced so that you can have a good time with friends and family.  Your local health department is working to ensure that all pools have:
An approved bathing safety protocol

Correct and experienced supervision

First Aid kit and properly working equipment

Proper use of chemicals and timely readings

Proper maintenance and operation of filtration equipment

Swimming pool rules are properly displayed
This is just a summary and in no way allows for any legal advice.  You may want to check with your local health department for a complete summary for pools in your area.  Some states also offer public swimming pool grants.  Commercial pools should be operated and maintained so there are no health risks. This list will give you a good run-down of what you may expect.
Provide trained lifeguards or adequate supervision.  They don't want anyone to become part of the national drowning statistics
Provide the proper disinfectant levels
Continuously operate the swimming pool's filtration systems.  I believe most commercial pools must filter 24/7
Use a clean water supply to fill and top-off the swimming pool
Keep electrical circuits or wiring 10 feet or more from swimming pool
Maintain emergency lighting
Keep all lifesaving equipment on the swimming pool deck and within reach
Keep the pool drain visible
Depth markings must be clearly posted
Provide and maintain an enclosure or safety fence around the pool to prevent non-use access
Properly maintain drain grate and repair any broken or missing parts
Reduce overcrowding.  Two or more lifeguards should be on duty during busy times.
Glass or sharp objects should not be permitted in or around the deck area
Some hotels may or may not have trained lifeguards or other forms of supervision so please ask before swimming.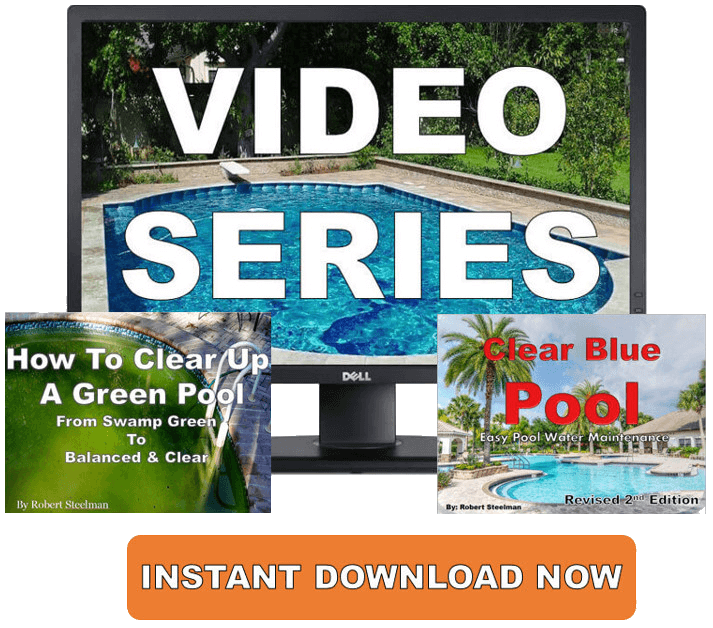 Are you tired of having a green pool?  Has it been weeks since you've seen the bottom?
In my exclusive 12 Part F.T.A. Pool Fix Video Series I show you how to not only clear up your pool but how to keep it perfect all swimming season.  Refined and perfected over the last 20 years and is the only evidence-based method available.  Cut through the confusion with this easy to understand guide to pool water maintenance.  Available for computer and mobile devices. You also receive 2 eBooks "Clear Blue Pool Revised 2nd Edition" & "How To Clear Up A Green Pool".  Click the button and get started today!!  Or go HERE for more details!!
Can A Public Pool Make You Sick
According to this report from the Centers for Disease Control and Prevention, between 2000 and 2014, there were 493 reported disease outbreaks associated with public swimming pools and hot tubs.  Over 27,200 people during that period reported becoming sick after swimming in contaminated public pools.
The swimming pool and hot tub are the central point of public places such as the YMCA and health clubs.  Not everyone uses the treadmill or stationary bikes.  Perhaps only 1/3 use free weights.  But over 80% of patrons use the pool and/or hot tub.  It's for this reason that understanding pool chemistry and the dangers of water-borne pathogens is so important. 
What Makes People Sick In Public Pools
If, after swimming in a public pool, you feel a little "off" or queasy, there could be a change you've been exposed to bacteria or a water-borne pathogen.  First thing is to be immediately checked out by your doctor.  
One of the main concerns is called Cryptosporidium which also known as Crypto.  Cryptosporidium, also known as Crypto, is the worst repeat offender.  This is a diarrhea-causing protozoan parasite that is highly resistant to normal chlorine levels.  Once Crypto enters the water, proper steps need to be taken to get rid of it.  Crypto is so wide spread that it accounts for nearly 60 percent of confirmed U.S. pool-related infectious disease outbreaks.  Young children and the elderly are the most susceptible to get Crypto. 
What Are The Symptoms Of Cryptosporidium
Crypto symptoms usually include diarrhea, fever, vomiting, and stomach cramps.  Crypto can be deadly for those with compromised immune systems.  Pregnant women, children, and the elderly are also at heightened risk.  The greatest risk time is at the height of the swimming season, usually April - September. 
How To Protect Yourself In A Public Pool
One of the best ways to protect yourself and others is if you feel sick, or have any intestinal issues, simply don't go swimming.  Swim diapers for your toddler is also a very good preventative measure.  Please use the restroom and take a hot soapy shower before swimming.  And simply don't drink or swallow public pool water.  You can also ask to check the records log for the pool and hot tub to see if its being properly cared for.  We'll never get to absolute zero risk in public swimming pools, but taking the right precautions can greatly reduce the risk.    
Public Swimming Pools For Operators & Managers
Some of us have been commercial pool operators.  I did my stint at the YMCA pool in Oregon where we averaged over 6,000 swimmers per month.  Everyone who maintains a public pool should do the following:
Properly disinfect the swimming pool with 

pool chlorine

 or another kind of sanitizer

Take accurate readings and measurements of chemicals using the right kind of water testing kit

Keep accurate records

Understand the proper use of all chemicals

Control the cleanliness of the swimming area

Supply supervisory personnel

Report injuries and communicable diseases to the proper authorities

Maintain a clean and neat facility

Be sure all equipment is working properly including fresh air supply, air circulation, ventilation, and filters

Become a Certified Pool Operator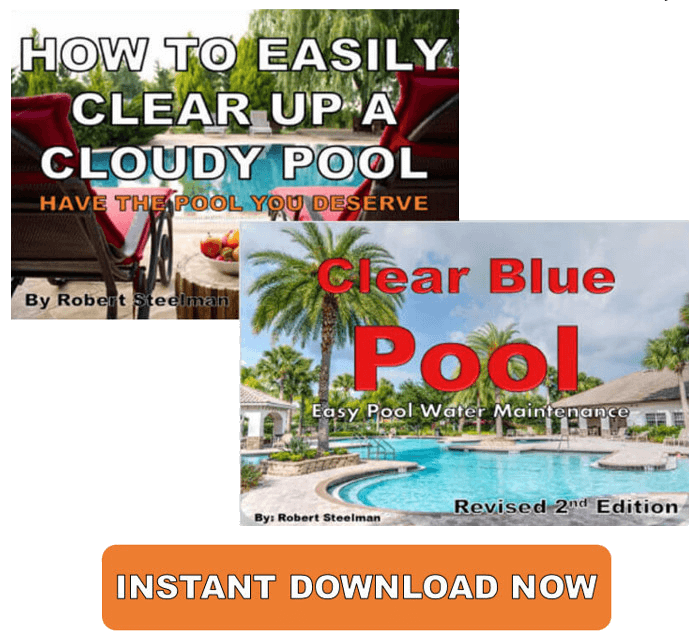 Frustrated by adding chemicals and trying to keep your pool clear all the time?  Too many chemicals?
"Clear Blue Pool Revised 2nd Edition" & "How To Easily Clear Up A Cloudy Pool" eBook Combo Package teaches you all you need to know about clearing up and maintaining your pool.  Refined and perfected over the last 20 years, and is the only evidence-based method available.  Also included is my exclusive F.T.A. Pool Fix on clearing up green and cloudy pools.  Click the download button or HERE and get started today!!
Some Swimming Pool Safety Rules
Always have adult supervision when children are swimming. Child water safety is always first.
Instruct any babysitter on the dangers of leaving a child unattended

During a large swimming party, always have an adult as the "watcher". Never assume someone is watching while children are in or near a pool

Never assume that the lifeguard on duty will always catch everything all the time.

Just because your child may know how to swim, never assume he is "drown-proof"

Pregnant women should consult their physician before using a Hot Tub or Sauna

Stay only up to 15 minutes in a Hot Tub or spa

Children under 6 should not use the Hot Tub or spa

Stay out of a pool or Hot Tub if you have a communicable disease

Be sure your local swimming pool has proper life saving devices, i.e. shepherds hook, life vests, rescue tubes, and other rescue and life saving equipment near the pool

Learn CPR/First Aid from a qualified agency such as the YMCA or Red Cross
If you entrust a babysitter or caregiver to take your children swimming be sure she has CPR/First Aid training and understands everything about swimming safety.
As you can see there is much that goes into keeping public swimming pools safe for its members and patrons.  When properly cared for and maintained they offer your family a great way to have fun.
Go To:
Swimming Pool Care

>
Salt Water Pools

>
Public Pools