Hot Tub Rash: Itchy Folliculitis Prevention and Treatment 
Hot Tub Rash and Itchy Skin Rash On Face. Learn About Skin Bumps and Itchy Red Skin Rash.
Hot tub folliculitis (hot tub rash), is a bacterial skin infection that comes from using an improperly maintained hot tub or swimming pool.  Many current health articles and women health issues might consider this itchy red rash and swimming pool rash to be a super-infection.  It can also migrate into scalp problems if left untreated. Your skin has this nasty itch and spa rash that may last for days and then you may get a red, bumpy rash that hurts or is tender to the touch. 
The worst thing you can do is scratch it. The bumps may open and become infected.  Your skin may also blister around the hair follicles and is usually worse under the person's bathing suit. Women tend to get it more often then men because of their tight fitting suits.
Other names that you might be familiar with or could be confused with include:
Pseudomonas Folliculitis:
Foliculitis
Folliculitus
Chronic dermatitis
Bacterial folliculitis
If you experience an itchy skin rash like these, it's always best to first contact your health care provider.  Poorly maintained hot tubs can also cause Legionnaires Disease.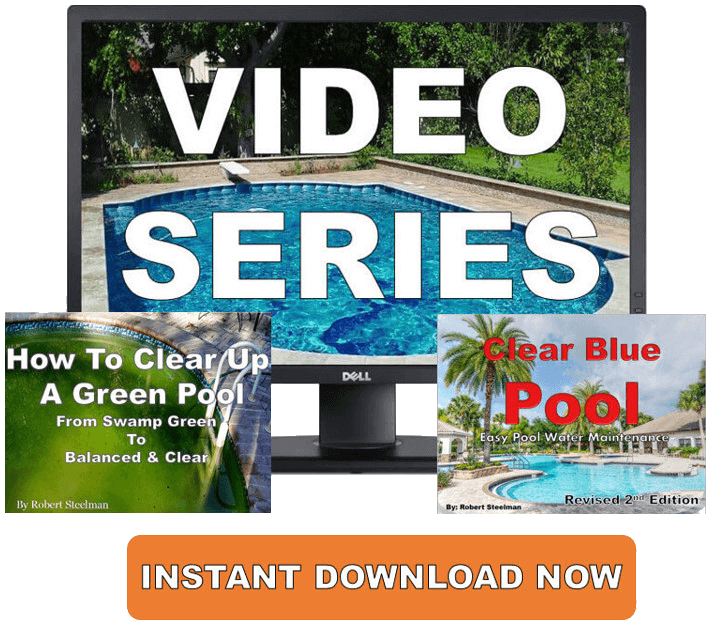 Do you want the pool you deserve but aren't sure what to do?  Are you tired of having a green pool?  Don't lose another $400 on your pool care!!

In my exclusive 12 Part F.T.A. Pool Fix Video Series I show you how to not only clear up your pool but how to keep it perfect all swimming season.  Refined and perfected over the last 20 years, and is the ONLY and BEST evidence-based system available.  Cut through the confusion with this easy to understand guide to pool water maintenance.  Available for computer and mobile devices. You also receive 2 eBooks, "Clear Blue Pool Revised 2nd Edition" & "How To Clear Up A Green Pool".  Click the button and get started today!!  Or get more information right HERE!!  

Pseudomonas Dermatitis
This unpleasant, itchy, skin infection rash is mostly caused by microscopic germs called Pseudomonas aeruginosa which is found in water and soil.  Most of the time your Hot Tub rash will clear up in a few days, but if symptoms persist, you'll need to see your health care provider.  A skin rash from hot tub water or a swimming pool can last for days and become very bothersome.  To help stop the spread you'll need to disinfect the all spa and hot tub toys.
Pseudomonas Dermatitis is spread by direct contact with contaminated water and occurs in hot tubs, spas, and swimming pools that are poorly maintained.  It can also be spread through contaminated lakes, streams, and rivers.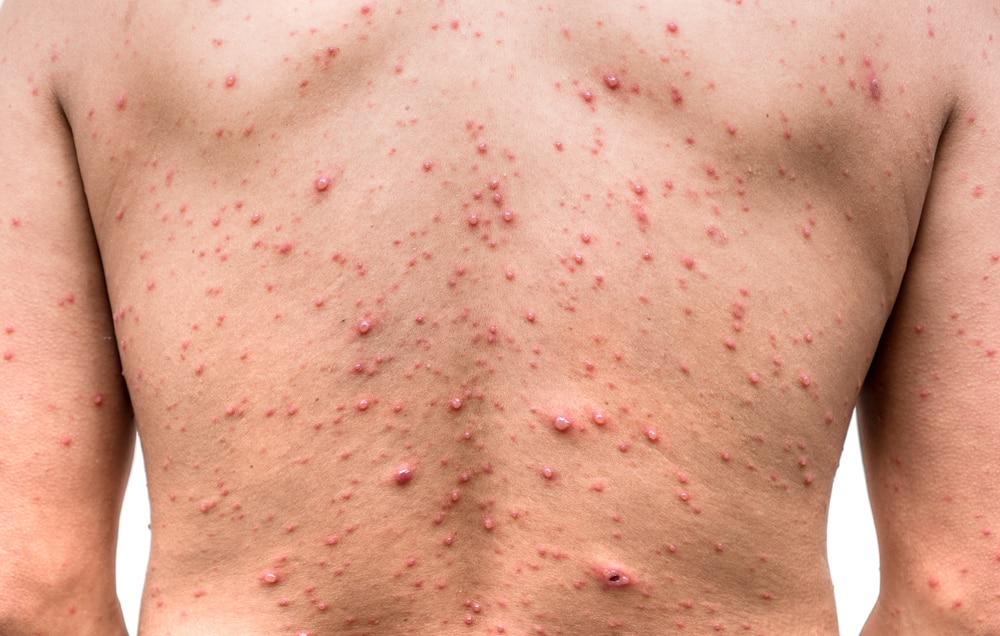 Ways To Protect Yourself From Hot Tub Rash
Most of the time Hot Tubs and Spas have warmer water, so the chlorine or other kind of sanitizer breaks down fast than in a normal swimming pool. Frequent testing of the chlorine and pH should be done, preferably every hour for Hot Tubs, Jacuzzis, and Spas.
We tested the YMCA hot tub chemicals every hour and the pool chemistry every 4 hours.  This really has cut down on any swimming pool problems.  Check the clarity and odor of the water.  It should be clean and clear with no bad or wrong smell.  We keep the temperature of our Hot Tub between 101 - 103 degrees.  Anything more or less and the Hot Tub is not relaxing to members.  A good water testing kit is needed.  These can be purchased at any good pool store.  I recommend the Taylor Reagent FAS-DPD K-2006 pool water test kit.
The right hot tub chemistry is the most important factor in reducing or eliminating hot tub rash/folliculitis.  Having the sanitizer in rang, along with the TA and pH, will give you the best chance to keep from getting hot tub rash.  You'll want to make sure: 
Your hot hot has at least 2–4 parts per million (ppm) of free chlorine  or 4–6 ppm bromine.
The pH is in the right range of 7.2 - 7.8.
These two readings are tested on a regular basis.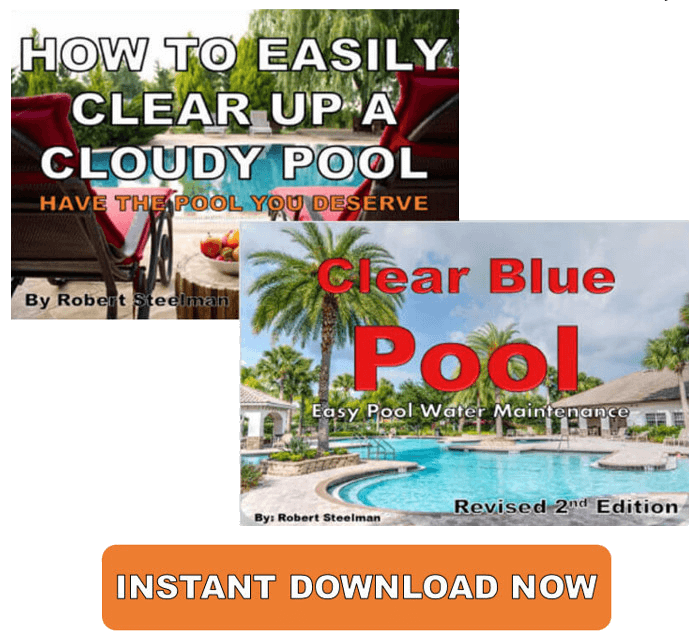 Frustrated by adding chemicals and trying to keep your pool clear all the time?  Too many chemicals?  Don't lose another $400 this swimming season!!
"Clear Blue Pool Revised 2nd Edition" & "How To Easily Clear Up A Cloudy Pool" eBook Combo Package teaches you all you need to know about clearing up and maintaining your pool.  Refined and perfected over the last 20 + years, and is the ONLY and BEST evidence-based system available.  Also included is my exclusive F.T.A. Pool Fix on clearing up green and cloudy pools.  Click the download button or HERE and get started today or go to my Resources Page right HERE to learn about the eBooks!!
How To Clean A Contaminated Hot Tub

If you have hot tub rash. you must stop using it immediately.  Don't use it again and don't allow anyone else in the hot tub until it's thoroughly clean.  Simply adjusting your chemicals is not enough.  You must do a deep cleaning to get rid of the bacteria. 
Flush out the lines using a product like SeaKlear Hot Tub Line Flush.
Turn off all electrical components and turn the breaker switch to the hot tub.
Discard your old filters and get new ones.
Drain the hot tub.
Clean the inside of the shell using a 50/50 mix of bleach and water.  Scrub every inch of the shell.
Install your new filters.
Refill your hot tub with fresh water.
Turn the power back on and start your hot tub.
Adjust your chemicals accordingly.
Increase the chlorine level up to 15 ppm and filter for 24 hours.
Once the chlorine level decreases to a safe level, heat up your hot tub to  100°F to 104°F.
Re-test your chemical levels and adjust accordingly.
Enjoy your hot tub once more.
Remember, chlorine degrades faster than bromine when used in a hot tub, so check it often if you're using chlorine as your sanitizing agent. 
If you frequently use your hot tub, or having a heavy bather load, you'll need to test more often.  Properly maintaining your hot tub chemistry is essential, but there are others things you can do right now.  Make sure to practice good hygiene.  Take a hot soapy shower immediately after getting out of the water.  And clean your swim suit with hot water and soap.  This should effectively kill off any P. aeruginosa bacteria.  If you suspect your hot tub is infected with Pseudomonas Folliculitis, it's also important to either thoroughly clean or replace your filter. 
Recommended Reading For You

Asthmatic Bronchitis - Asthmatic bronchitis, pool water care and swimming pool chemistry.

Swimmer's Ear - Swimmers ear and external otitis. Inner and outer ear infection treatment and remedies for an ear canal infection.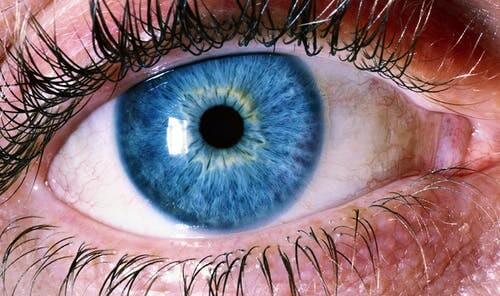 Chlorine Allergy - Chlorine allergy and swimming pool water chemistry. 

If the pool chlorine or other sanitizer is too low you're obviously putting yourself at risk, so to be sure the Hot Tub you visit is maintained correctly and the operator understands proper swimming pool care.  Again, don't get into the hot tub or spa if the sanitizer is too low, which means anything under 2 ppm.  I'm not a doctor so I won't tell you how to treat your Hot Tub rash.  You'll probably get the advice to wait a couple of days and see what happens, and if your rash doesn't clear up, make an appointment to come in.  Just take the above steps to protect yourself.
Happy swimming and Hot Tubbing!!
Go To:
To of Page
What Other Visitors Have Said
Click below to see contributions from other visitors to this page...