Inground Pool Cost
Inground pool cost and all about in ground swimming pools. Get the facts and don't become a victim when you build a swimming pool.
Inground pool cost will vary to build and to operate. The larger your pool the more it will cost.
Another variable is the type and size of your pool.
Other factors are items like swimming pool solar heater, electric pool heater, filtration systems, diving boards and slides, and others that are added to pools.
Vinyl-lined pools can be $10,000 or more to build. Very large pools that have extras like heating or extra filtration can cost well over $50,000. 
Average Cost Of Inground Pool

An average pool owner looking to put in a relatively nice inground pool can expect to pay between $15,000 and $25,000. I'm only talking about the actual installation and set-up. Those extra will cost more which will increase the final price. 

Save TONS of time and money. Spend more time enjoying a pool and less time worrying about it. Click on the eBook below and get started.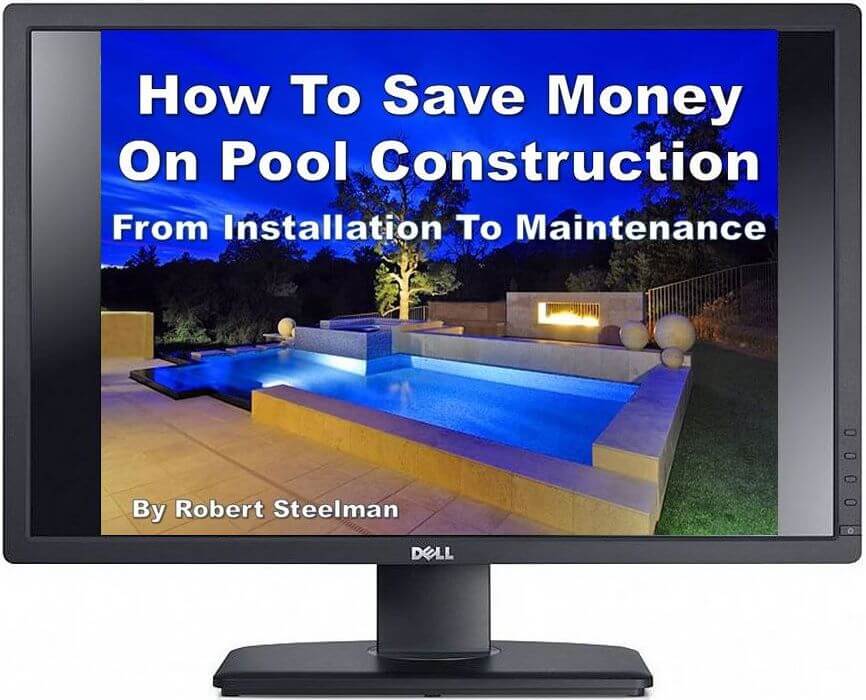 It's good to shop around before you pick a contractor. You always want to get the best price.
---
Cost Of Swimming Pool - Cost of swimming pool and pool maintenance. Before you build a swimming pool, consider the financing of the pool and mistakes to avoid.
Swimming Pool Financing - Swimming pool financing and the average costs of installing and building a swimming pool, common mistakes and questions to ask.
Inground Pool Parts - Parts and accessories you need for your in ground pool.
---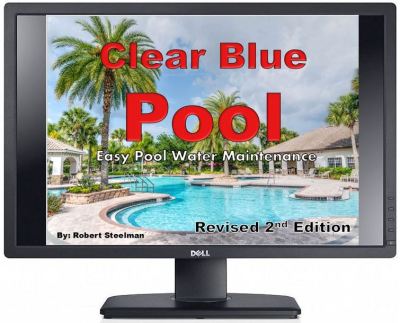 Click HERE For Crystal Clear Water
Consider doing some of the labor yourself such as digging or clearing away trees or brush for a DIY inground pool.
Small changes in size can be an increase in price.
If you don't think you can afford an inground swimming pool, try looking at above ground swimming pools.
These are less expensive and can give you many of the same features found in a quality inground pool.
Things To Know About Inground Pool Cost

 There are 4 main kinds of inground pools:
Concrete/Plaster
Pebble Tec
Vinyl
Fiberglass
In some areas you might find contractors that build steel or aluminum pools.
Concrete pools can be built to almost any size or shape. They're sometimes called gunite, shotcrete, or plaster pools. They normally take between 3 - 12 weeks to build but are considered the strongest and most durable pool.
Vinyl pools are flexible liners that fit into holes and attached to a wall frame made of steel or aluminum.
Vinyl lined pools are mostly rectangular but you can get them in a classic L-shaped. The construction time for a vinyl lined pool is normally 1 - 3 weeks.
Fiberglass pools are factory-molded and 1 piece. They can be installed much faster than other pool types, sometimes in a little as 3 days. They tend to use fewer chemicals which saves losts of money in the long run.
Fiberglass swimming pools come in fewer sizes and shapes than concrete or vinyl pools. Fiberglass swimming pool prices are comparable to regular inground pool cost.
Compare Pricing
Average cost of an inground pool will vary depending on the region, type of pool, ground condition, filtration, accessories, size and shape, and even the time of year. Contractors may offer discounts for pools built during off-season when business is slow.
Check With Zoning
Inground pool cost is normally subject to building and zoning regulations. You may need to apply for a building permit and/or receive approval from the proper authorities.
The Site
A good and experienced contractor can provide help. Consider the following tips:
Pick a location that's open and away from any trees. This will reduce the leaves that drop into the pool.

Build or create a wall or solid-board fence to help reduce evaporation by strong winds

Avoid low-lying areas that may result in pool flooding. Mud and debris should be kept out during heavy rains.

No overhead telephone or electrical wires should be over the pool 

Watch for sewer lines, septic systems and electrical cables

Build the pool within view of the house to keep an eye on swimmers

Make sure there's room for accessories like a hot tub, slide, diving board, pool decking, outdoor bbq island, etc...
Choose A Filtration System
Your pool's filtration system is made to keep the water clean and clear. The main types of swimming pool filtration systems are:
Swimming Pool Sand Filters
Cartridge Filter
DE
All three work well when properly installed and maintained. Check with your swimming pool dealer or contractor to help you decide which filtration system is best for your pool.
Swimming Pool Construction Cost...It's How Much?
A hamster is $10, but the cost of having the hamster is more. The cage, food, cedar shavings, water bottle, etc... and that same $10 hamster will run you over $100.
Same for inground pool cost.
You'll want to enhance the landscape, buy accessories and invest in pool maintenance. This will increase the pool costs and inground pool prices.
Go To:
Swimming Pool Care

>
Inground Pool Cost
Top Of Page