Lap Pools
Lap pools and swimming pool ideas. Information on pool costs, lap pool dimensions, and mistakes to avoid.
These small portable swimming and exercise pools might be a good idea for those swimmers who really like exercising in water.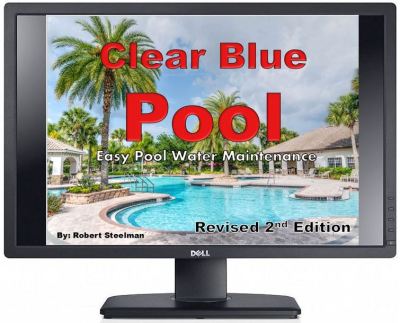 INSTANT DOWNLOAD
One benefit is that they're pretty small, about 7 - 8 ft. wide by 14 - 15 ft. long and anywhere from 3 - 9 ft. deep.
This will allow you have have enough room to swim.
With customized exercise pools you can get them as long as you want, some up to 50 - 60ft. in length.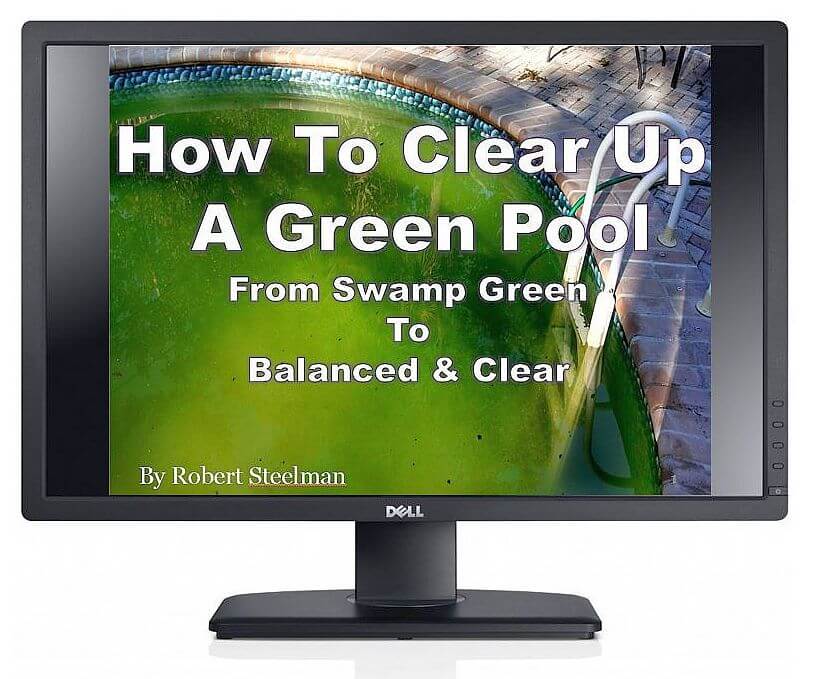 INSTANT DOWNLOAD
Building A Lap Pool - Location

When choosing an indoor pool you need to have a level concrete surface. This area should be able to handle about 150 - 200lbs. per sq. ft.
For outdoor pools any level surface or area should work.
If you live in a warmer area of the country a nice above ground exercise pool might do the trick but if it gets cold during the Winter then an indoor above ground pool would be better.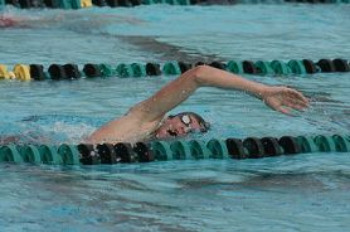 Have a couple of areas in mind. Then, have a qualified pool company look at the site to make sure it's safe and meets all the specifications and safety requirements.
A good pool lap counter will help with keeping you on track with your exercise program.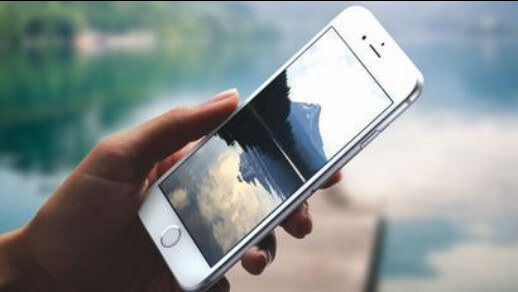 Your Personal Phone Consultation
Swimming Pool Ideas
They're very affordable but if cost is no option, you can make your exercise pool custom built.
You can make your pool a little wider to have more people swimming or a little deeper for water aerobics and other forms of water activities.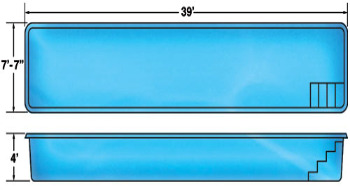 Also be sure to check with your city building department to make sure you have all permits in place.
Call your contractor or swimming pools dealers as they can help with this.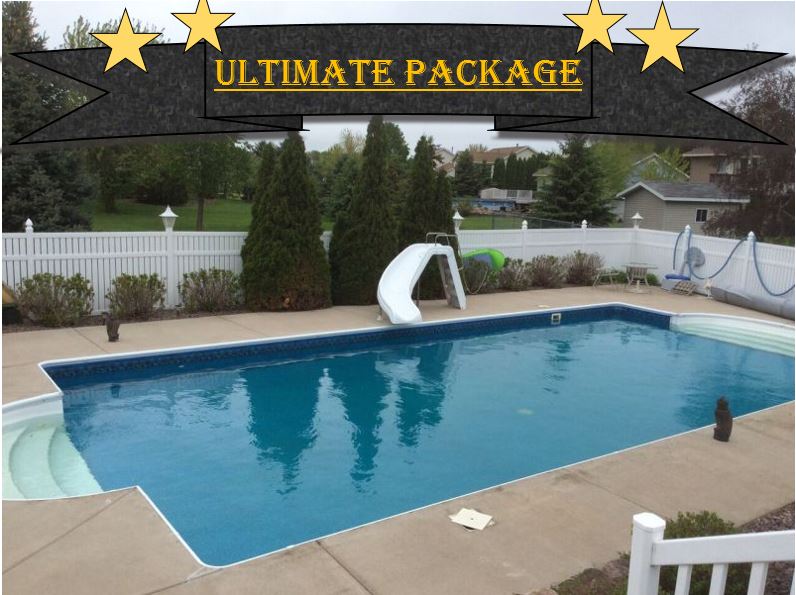 INSTANT DOWNLOAD
Swimming Lap Pool Costs

Most exercise pools can cost anywhere between $2,000 - $25,000 depending on the model and any accessories like:
Ask the dealer if financing is available but make sure you can afford the payments. 

Fiberglass Pool Installation - Above Ground
Above ground lap swimming pools are great for those with limited space and budget. Most come with all you need including a ladder, filter, and fittings.
These are built for swimming laps and not much more, but you will get a good workout. As with many backyard inground swimming pools there doesn't seem to be much space for anything else.
Just put it where you can, in the garage, on the patio, or any place else where it can fit. You should have some swimming pool ideas in mind. If you move just pack it up take it with you. 
Some people may like inground lap pools these instead of an above ground swimming pool. Inground pools seems to be a bit more stable because it's actually in the ground and can be customized to your needs.
Check with your local swimming pool dealer for fiberglass swimming pool prices.
Inground exercise pools are worth it if you live in a warmer climate and you're not going anywhere anytime soon. Being you can customize your inground pool you're able to make it a little bigger for your family but still have the benefit of a real exercise pool.
As with any swimming pool you need to take care of the chemicals. By neglecting the chemicals you will cause bacteria and swimming pool algae to build up.
There are some units that may add these chemicals automatically, so choose wisely which ones you're looking at.
Whether an inground or above ground, these kinds of pools are a great way to get the exercise you need and have fun.
There are many portable pools for swimming laps. Great swimming pool ideas and inground pool kits are available.
Bring the family along and make a day out of swimming. 
Go To:
Swimming Pool Care

>
Salt Water Pools

>
Lap Pools
Top Of Page